Student Life
Even a hockey kid needs a backup plan
As a student athlete I never thought about what I'd do if hockey didn't work out. Then it happened, and I had to find a new path.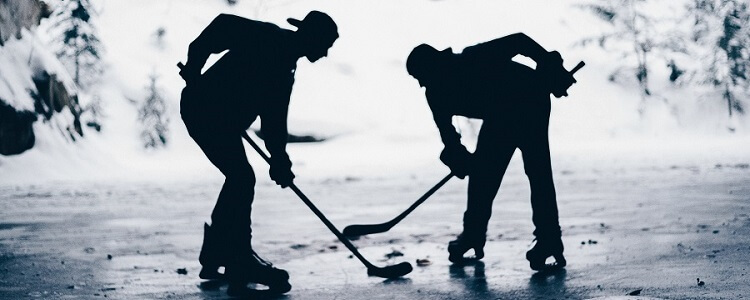 Growing up, I developed a real love for sports—hockey especially. The sensation of being on the ice, skating as fast as I could, breathing in the cold air, all contributed to my love of the game. It wasn't until I was about 12 years old that the sport really began to grab hold of my life. As I became a more serious athlete the number of hours I dedicated to hockey increased exponentially. 
I started putting a lot of time into off-ice training and regular workouts, and had to start thinking about what I was eating. My parents invested a lot of hours driving me all over western Canada for games. I grew up quick, with these activities occupying a large portion of my time outside of school. I never really took the time to think about what else might interest me if hockey didn't work out.
High School on Ice
Around the time I began high school I started drawing attention from scouts, some from the Western Hockey League (WHL), others from the Alberta Junior Hockey League (AJHL).
It started to feel as though my dreams could become a reality if I kept up the effort. While I didn't get to literally attend a high school built on ice, my high school years were spent in a hockey program that gave me plenty of ice time. I got to play hockey every day in place of gym class, while still receiving my gym credits.
At the start of grade 12, it was time for me to move on from minor hockey, so I took up an offer to play for the Camrose Kodiaks of the AJHL. I left my home in Calgary and moved to Camrose where I stayed with a billet family, played with a completely new hockey team, and finished my last year of high school in a city I barely knew existed a year before!
I remember how scared I was of moving away, having to meet new people and make new friends. Long story short: everything worked out extremely well in the end, and I'll always remember my high school years as being some of the best years of my life. Yes… my team did win the entire league championship that year, so maybe that helped the transition feel that much better!
Life of a Student Athlete in University
After high school, I decided to take a full athletic scholarship to the University of Michigan in Ann Arbor, USA. Being a student athlete was incredibly busy, with hockey practice in the afternoon five days a week, plus two games on the weekends, all while taking four courses. It was a full schedule, and time management was key!
We were fortunate to have an entire range of academic resources available to us, starting with an athlete-only library, complete with tutors, academic advisors, and other support staff available to us five days a week. Other perks included television rooms, computer rooms, and study rooms. It was an incredible experience.
Athletics really helped get me get my foot in the post-secondary door, without having to worry about how great my high school grades were.
Academic Scholarships? No, Athletic Scholarships!
Like all students, I had to consider how to pay for my education. In all honesty, I was so focused on a hockey career that I didn't think too much about post-secondary. My marks reflected this, and academic scholarships were never something I strived for. I figured I didn't have the grades for scholarships, so why bother—but then I discovered that I could get athletic scholarships instead!
All over North America schools have budgeted amounts of money that they can give away to skilled athletes who they want to represent their school. Through athletics, I was fortunate enough to earn books, tuition, and living expenses paid for all in exchange for playing hockey. 
A Change of Path, A World of Choices
After playing hockey at the University of Michigan for a year, I moved back to Canada to play in the Western Hockey League before deciding that my hockey career really wasn't moving forward. I was no longer a standout player, and this was reflected in the absence of scouts contacting me, and lack of hockey teams wanting me. It finally came time to commit to my post-secondary education, and leave what seemed like my entire life of hockey behind.
It was a tough change, and it took a long time to figure out what interested me other than hockey. I spent several years switching from one program to another until I discovered that natural sciences are my thing. Looking back, it would've made a world of difference if I'd thought a bit more about what I might do if hockey didn't work out. Even being exposed to a single presentation such as what we offer at Learning Clicks, would have given me the resources needed to explore the world of choices available to students. 
For all those aspiring athletes out there, I want to leave you with a piece of advice: Be focused, be determined in your athletic goals and dreams, but take some time to think about what else might interest you. Sometimes our dreams of becoming pro athletes don't come true, and knowing what your options are can help you change course if things don't go according to plan.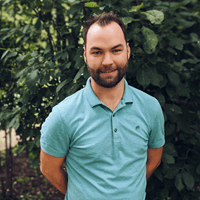 Geology
University of Calgary
In high school, choosing a career path was difficult as I had to simultaneously balance being a student and a hockey athlete.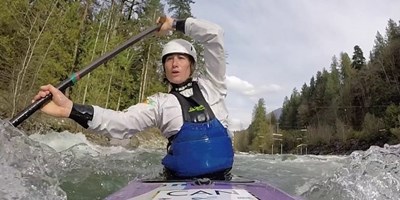 I dedicate 6 hours of my day to training as a member of the Canadian National Team for White Water Slalom Canoeing. I'm also a full-time thi…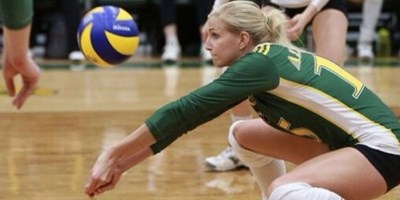 In this post I'm going to tell you a bit about my experience as a student athlete, and give you some advice on how to navigate the recruitme…