Student Life
10 things I wish I knew in first year
Insider tips for first year students on how to make the most of college or university.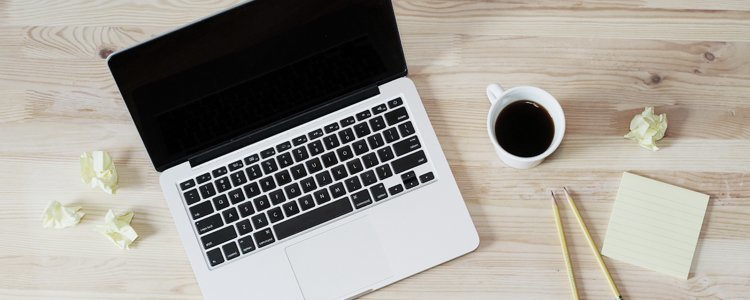 Post-secondary is a totally different ball game than high school, and your first year will definitely be a learning curve. Here are ten things I wish someone would've told me before I started:
Make friends in class.

Having someone in your class to share notes and compare work with can really help you succeed, especially if it's a subject you're not super comfortable with. At some point Murphy's Law dictates you'll be sick or miss a class because what can go wrong will go wrong. I guarantee the final exam will contain information from the day you couldn't get to class, so be prepared! Have a trusted buddy who can send you their notes, and be sure to return the favour! Need some tips on how to make new friends? We've got you covered.

It's okay to ask questions.

If you're confused about your course material there are people who can help you! Don't be afraid to ask questions. Ask your classmates, your instructor, a TA, a tutor, or even a student advisor, for help. Don't wait until you fail your first midterm to get the answers you need. One of the best pieces of advice I've gotten is that if you're feeling confused, chances are someone else feels the same way. Remember that your instructors want to see you succeed, so build relationships with them and seek out help when you need it.

Make the first weeks count so you don't fall behind.

Most of the people I've met in university work harder for their marks than they did in any previous schooling. You need to work at it constantly, and the semesters fly by pretty fast. The first week of classes is consumed by welcome events, like beer gardens, but in just a few short weeks you'll be facing your first round of midterms and papers. Do your best not to fall behind.

Use a day planner.

My day planner is my holy grail item. It is sacred and wonderful and saves my life on a daily basis. At the beginning of every semester I go through all my syllabi (course descriptions and timelines) and write down every assignment deadline and exam date. It's really helpful to have a mental image of how everything for my semester is spread out. Also when you have five classes, a job (or two), appointments, and a semi-social life thing can get a bit hectic.

If you're failing, you have options.

If you don't make the first few weeks of school count and end up falling behind, or if you just don't get a subject/course, it's all good! No one's good at everything and life happens. Just make sure you do the math to figure out your possibility of passing. You might still be able to pull up your grade. If you know there's no way you'll get a passing grade, consider withdrawing from the course instead; having a W (withdrawal) on your transcript is a lot better than an F (fail).

Know the financial deadlines and what fees you don't need.

If you are still under your parent's family plan for health insurance you don't need to buy into the student plan! Know what you're paying for and be organized so you don't waste money. Also, know when tuition payments are due so you don't miss any deadlines—you might be kicked out of class until you can resolve payment issues.

You can scope out your instructors before classes begin.

Check out Rate my Professor, a website where professors are evaluated by previous students. You'll be able to gauge a professor's teaching style and expectations—this can help you select your classes or prepare yourself for doing your best work.

Know where the Student Centre is in your school.

Student Centres offer tons of great services. They are information hubs about what is going on in your school and they often give out free gear, especially during the beginning of the semesters.

Save money—buy books secondhand.

There are always plenty of secondhand books floating around that are required for first-year classes, and there are several ways you can buy books at a fraction of the cost the bookstore sells them. Check posters around campus, Facebook groups, Kijiji, and Amazon. I also recommend waiting until the first day of class to place your order so you can confirm exactly which books will be used. I've taken a few courses where a book listed on the syllabus ended up not being required. And if you find an older edition of a required book it might still work, sometimes the differences between the editions are only slight. 

Assigned readings actually help, so do them.

This one sounds like a no-brainer but every semester I vow to myself that I will stay on top of my readings and I don't. Between work, papers, projects, and everything else I have going on it's easy to get off track. You should really try to finish the assigned readings by your final exam. Don't be lazy, they are important! They will reinforce everything your professor lectures about and explain things in a different manner so if you missed something in class or didn't understand it 100% they can help you!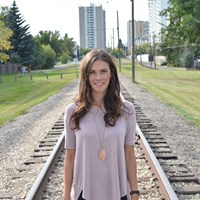 Psychology
MacEwan University
I'm almost done my degree and still have no idea what I want to be when I grow up but that's okay!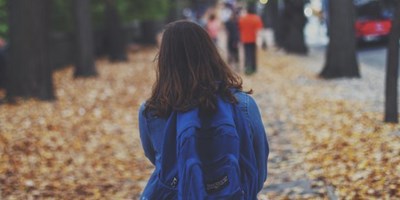 I was so confused when I started university. The classroom dynamic was so different from what I was used to in high school. It felt like the…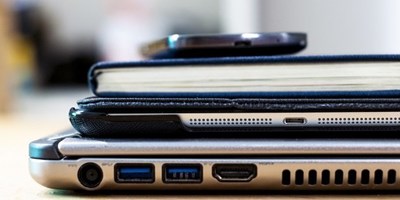 Like most students, I've got about a million things to keep track of. We've all got pretty full plates, between balancing our course loads, …