Resources
Travel opportunities for students
You can go abroad to study, work, volunteer, or do research - and maybe get your trip paid for!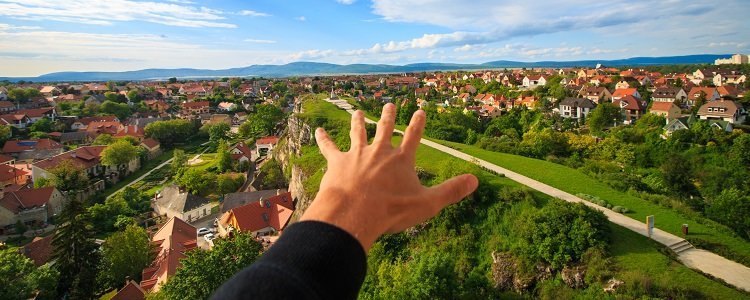 Thinking about what to do after high school, but torn between travelling or post-secondary? Well guess what: you don't have to choose—you can have both! There are loads of opportunities for students just like you to travel almost anywhere in the world while you're in school.
Why go abroad?
As any of our internationally-inclined Ambassadors will eagerly tell you, going abroad is an incredible experience. We don't want to set the bar too high, but travelling usually tends to be one of those life-changing experiences that teaches you just as much about yourself as you'll learn about the local culture or whatever you're studying.
Studying abroad allows you to travel on a student budget and have it paid for by student loans, grants, scholarships, etc. It's the most expensive yet cheapest way to travel! Plus you get credit for travelling. – Shannon
Official reasons:
You'll develop a better understanding of yourself and the world

You'll achieve educational, personal, and professional goals

You'll gain interpersonal skills and independence

You'll learn or practice another language

You'll meet new people, make friends, and expand your network

You'll enhance your resume and employability
Unofficial reasons:
Your selfie game goes up several notches

You'll have cool stories to tell your friends

If you go somewhere hot, you'll get a tan

If you go somewhere cold, you'll impress everyone with your Canadian winter survival skills

Part of travelling is sampling the local cuisine, so you get to eat ALL the food
Go abroad because it offers a unique opportunity to network yourself internationally, and that's valuable when you're searching for jobs after learning. – Brett
What can I do?
If you're thinking about going abroad, then give yourself plenty of time to research your options. You can do more than just go to school; there are so many opportunities for students to study, work, research, and volunteer abroad, including:
exchanges between your school and partner schools abroad

special courses or semesters abroad

completing entire degrees abroad

educational travel and opportunities to complete part of your program abroad

international internships, work or volunteer placements, and research opportunities
Where should I look?
There are three ways that you can find travel opportunities for students: through your school, the government, and international organizations.
1. Opportunities at Your School
Many universities and colleges in Alberta offer travel opportunities for their students. To learn more about what programs are available at your institution, ask at your school's international office or connect with staff responsible for international activities and study abroad programs.
Go abroad because it gives you a different outlook on education and life in general. – Ashlyn
2. Government Opportunities
The following programs are supported by the Government of Alberta:
The CGS program offers five full scholarships (including tuition, housing, and travel costs) and ten partial scholarships (tuition only) every year for Albertan students to pursue their studies in any discipline in Chinese or English at a Chinese university.

You can qualify for this scholarship immediately after graduating high school!
The

 

Czech Ministry of Education, Youth and Sport

 

offers full scholarships to 2 Alberta post-secondary students to take Slavonic Studies in the Czech Republic during the summer. Students study Czech language, literature, culture, and history.
Scholarships cover tuition, room and board, and various field trips to 

landmarks and cultural events.
Federal government opportunities
The federal government also supports a variety of opportunities for students, including International Experience Canada and Internship and Volunteer Opportunities. Foreign governments also offer opportunities for Alberta students to visit and work in their country. Check the embassy websites of the countries you're interested in visiting for more details.
Go abroad because there's no better way to learn about a place or a language than to be immersed in it. – Heather
3. Other Opportunities
Many international organizations offer opportunities to study, work, or volunteer abroad. Keep in mind that the Government of Alberta does not promote or monitor these organizations, so be sure to do your own research before signing up. Here are just a few examples of other opportunities to go abroad:
How do I pay for it?
You're gonna need some cash money to pay for boring but important stuff like: tuition; accommodations; transportation; travel insurance; and passport and visa/study/work permit costs. You'll also need to pay for fun stuff like food, souvenirs, historical/cultural site visits, museum entry fees etc. It's a once in a lifetime opportunity so you gotta live it up, right?
Even if you're heading to a country where the cost of living is less than Alberta's, you'll probably spend more than if you stayed at home—you'll want to explore and experience as much as you can while you're there. Lucky for you there are a bunch of ways to acquire travel funds.
Of course, you can always get a part time job and save up some money to fund your adventures. But it's always nice to get free money to pay your way. That's where scholarships come in. If you're in high school, you should be looking into the Rutherford Scholarship for sure. You can also check out Scholarships 101 to find out how to get free money.
Go abroad because it may be the first and last time you'll have your flight and accommodations paid for! – Nathalie
Once you're enrolled in post-secondary, you get access to a bunch more scholarships and international opportunities, like the Charles S. Noble Scholarship to study at Harvard University. 
Finally, once you've been accepted to an international program, you'll need to prepare for living in another country. Learn more about getting ready to study abroad.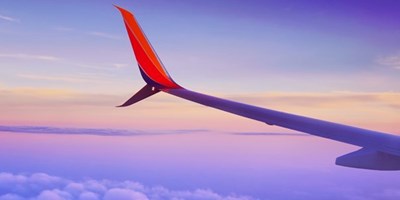 Who doesn't like free money? In the world of post-secondary education, free money is also known as scholarships. Man, it sure feels good get…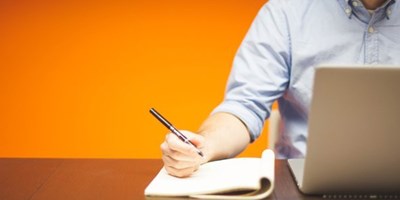 I enrolled in university straight out of high school. Besides a semester abroad participating in an international exchange program and my su…