Planning
Why I went to college before university
I did a year of college as a stepping stone after high school. Then I transferred to university to finish the rest of my degree.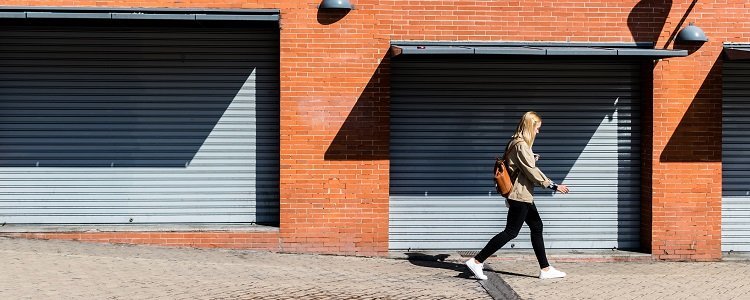 When I was younger, my vision of the future went something like this: graduate high school, go to university to get a bachelor's degree in education, and get a job as a teacher. Of course, this vision didn't account for any of life's twists and turns. What follows is an account of how my plans changed over the years.
My plans after high school changed
When I was in grade 10 I wanted to go to the University of British Columbia because it was in the mountains. I figured I'd snowboard all winter on some of the best hills in the country.
I was stoked on this plan until I realized I couldn't bear moving 10 hours away from my mom! I learned an important lesson here: thinking about distance and how it will affect you, your family, and your friends, is an important consideration when thinking about post-secondary.
My second plan was to go to the University of Lethbridge. It was close to home and, after talking to a bunch of my high school teachers, I discovered it was one of the best universities in Western Canada to get an education degree. At first I was eager to apply, but then I got cold feet.
A few of my older friends were already in university and a couple had dropped out. I was worried I might suffer the same fate. The transition from high school to university seemed like a big one, and I wasn't feeling confident.
I decided to start with college
I decided to apply at Lethbridge College instead, to ease myself into the whole post-secondary thing. Looking back, starting with a year of college as a stepping stone before university was the right choice for me.
I describe my experience at Lethbridge College as going to high school again but in a bigger school with a bunch of people I didn't know. I grew up in a small town, so it was nice to go to a smaller school at first.
It was easy to find my way around and make new friends. The teachers were great and my classes were all entertaining and practical. My pocketbook also didn't mind the fact that classes at a college tended to be a little cheaper than at a university.
How to transfer from college to university
Since my plan has always been to become a teacher, I knew I needed a Bachelor of Education degree from a university. The cool thing about transfer agreements is that I was able to do my first year at Lethbridge College, and then transfer to the University of Lethbridge for the remaining three years of my degree.
I met with academic advisors at both schools to ensure my transition would go smoothly. Since there was no education program at the college I enrolled in general studies instead. The college advisor made it super easy for me to pick my classes by giving me a list of those that would transfer to the university. I then checked in with the university advisor to make sure my classes related to my program.
Pro Tip: I didn't know about Transfer Alberta when I was planning to go to university and I'm sad that I didn't! It's a great resources to use when you're planning your post-secondary journey, and it'll help you figure out how to start at one school and transfer to another.
The difference between college and university
I should preface this by saying that this comparison is based on my own personal experience. For me, college was the best! I loved the atmosphere of the smaller campus and making friends was easy. I've found university to have more of a "studious" vibe, and the students to be a bit more focused on their studies than their social lives.
Another difference is the amount of work I've had to put in. I have to study harder, be more organized, and spend more time preparing for exams in university. I'm not saying this is a bad thing; I'm working toward a career I'm passionate about so all this work is worth it.
Finally, the smaller class sizes in college were ideal because I really felt like my professors got to know me. Once I got to university, some of my classes were huge (we're talking 100+ students) so my relationship to my professors changed.
Pro tip: You might want to check out Rate My Professors when choosing your courses, so that you can get a feel for the professors you'll be learning from.
Is transferring right for you?
I had a great experience transferring from college to university, so I'd obviously recommend this path if your program allows for it. Check out Transfer Alberta to learn more.
Transferring allowed me to get my feet wet in post-secondary without the insane pressure that I anticipated with going to university. I got to have a year of fun in college that served as a stepping stone from high school to university.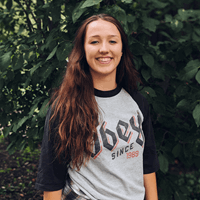 Education
University of Lethbridge
I've always wanted to inspire others, so becoming a teacher is the next step in my journey.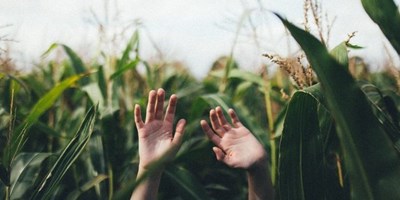 I had to go to college, and when I say this I don't mean it in an inspirational way. I don't mean that I suddenly felt compelled to go, had …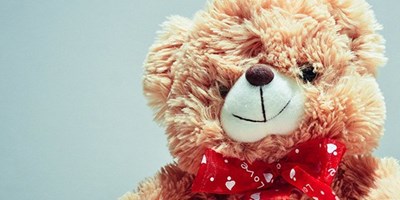 The story of how I chose my school is a bit complicated, and some of my reasoning might surprise you. But choosing where you're going to stu…