Planning
Myth-busting student aid
You don't have to take on crazy amounts of student debt to go to school.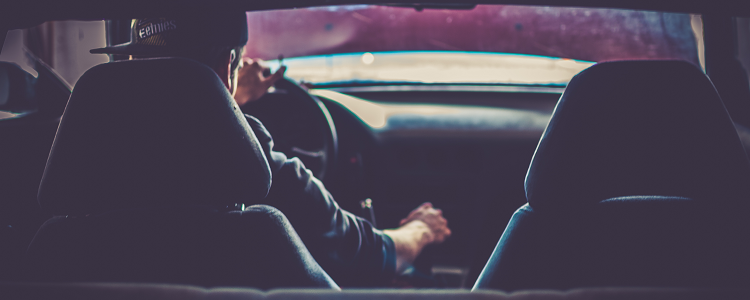 We've all heard it before: "I don't have enough money, so I can't _____." Whether it's been a friend, family member, or even you who's said it, we've all been there. This is especially true when it comes to post-secondary.
I've heard so many people say they can't attend post-secondary because they can't afford it; they don't have enough money, their parents aren't contributing, they have children, or some other excuse. But what they—and maybe you—don't realize is you may never have enough money to pay for post-secondary on your own upfront.
Student Aid to the rescue!
That's where Student Aid comes in. Think about it. Lots of people have mortgages, credit cards, vehicle financing, and savings plans to help them pay for things they can't afford upfront. The funny thing is, there are people who won't bat an eyelash at financing a car that depreciates over time, and yet they're hesitant to take out a student loan, which is really an investment in yourself. And you, my friend, will never depreciate.
There are a multitude of options available for financing your education. Let's look at a few:
Get a Job
For the most part I'm assuming you are a mentally capable and able person, otherwise you probably wouldn't be going to post-secondary… which means you can be a contributing member to society. Start saving and contributing to your education.
Registered Education Savings Plan (RESP)
Use your RESP if you have one. This money was put away for you by your family and friends specifically for your post-secondary education.
Scholarships
Apply for scholarships. Apply, apply, apply! There is so much free money in our province and the only way you're going to get it is if you apply. No one else can do it for you. Check out "Scholarships 101" and "How to get free money to pay for school" for more info.
Student Aid
Last but not least, we have student aid. If all of the above options aren't enough and you still don't have enough money to pay for your post-secondary education, take out a student loan. Let's take a closer look at the student aid system so we understand what investing in yourself with a loan looks like.
What is a Student Loan?
A student loan comes from Alberta Student Aid and the Canada Student Loans program. Funding is available for both full-time and part-time students. Loan money helps you pay for your education and living costs while in school. You don't pay back the loan—not even interest—until after you graduate. When you apply for a student loan you are also eligible to receive grants.
A grant is free money the government gives you that you do not pay back, ever. Grants are given to students who fall into such categories as low income (which most students do), those with a permanent disability, and those with a dependent (a child of your own or someone you care for), to name a few.
A lot of institutions now offer student loan workshops where you're walked through the application process and given help navigating the student aid system.
How Do Student Loans Work?
Say you apply and get approved for a student loan. What next? Well, the government will say you are eligible for X amount of money. Since parental income is no longer considered when determining student loan eligibility, most students qualify for a pretty decent amount.
However, this is where people fall into trouble. Do not take more than you need. Remember, this is a loan; you have to pay it back at some point.
Spending Your Loan
You can use your student loan for any costs you deem fit, including tuition, rent, books, groceries, etc. However, I'd recommend that you avoid using your loan for consumer purchases that have nothing to do with your education. This will help keep your debt level manageable, so it's easier to pay back. 
Sure, some people have used their student loans for a trip or to purchase a car because of the low interest rate. But to keep you from acquiring too much debt, why not first apply for a scholarship to try and cover those costs? Try to keep your loan at an amount you can handle.
Paying Back Your Loan
The interest rate is considerably lower on a student loan. Why? Because Alberta and Canada support continued education and lifelong learning. So again, you do not have to make any monthly payments during your period of study (that's the entire length of your program), and you do not collect any interest during your study period.
Once you finish your program and graduate (or if you quit and leave post-secondary), you get a six-month grace period. During this period, you don't have to make any monthly payments and you won't collect any interest on your Alberta Student Loan.
You will begin collecting interest on your Canada Student Loan, but you won't have to make any monthly payments for the six-month grace period. However, you can choose to make payments or put down a lump sum during this period.
Some people try to pay off as much as they can during this six-month period so they collect the least amount of interest on their loans as possible.
After the six-month period, you have to begin paying back your student loan. This is usually done in the form of monthly payments determined by what you can afford. You will have the flexibility to either increase or decrease payments at any time. Some people like to put down a lump sum here and there when they have the money to pay off their loan quicker, but this is not required.
Student Loan vs. Student Line of Credit
A student line of credit comes from your bank and is an alternative to student aid if you are not an Alberta resident. However, with a student line of credit you are not eligible for grant funding. As well, unlike a student loan, with a student line of credit you are required to make monthly interest payments while you're in school and the interest starts to accumulate from the day you take the money out of the bank. Learn more by checking out this post: "Paying for School with Student Loans."
What are you waiting for?!
As you can see, that dollar sign attached to your education doesn't have to be scary. There are so many ways to cover the costs of post-secondary; you just need to be smart about it. So what are you waiting for? Apply today at Student Aid and start investing in you.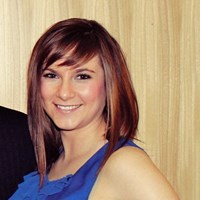 Education
University of Alberta
My goal is to become a teacher so that I can help students realize their abilities and reach their potential.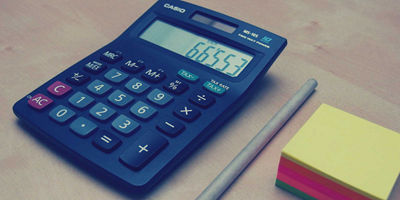 There are many ways to pay for your education: using your savings, working throughout the school year, getting financial support from family…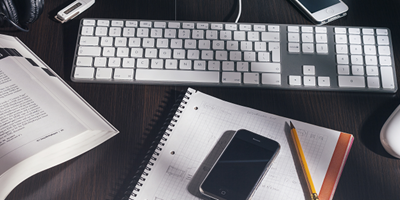 How often do you clean your room and find five hundred bucks? Not very often I imagine. Did you know there are scholarships you can apply fo…