Planning
I moved across the country for school, then changed my mind
For a lot of students, moving away for school is an exciting adventure! I was just plain homesick, so I moved back home.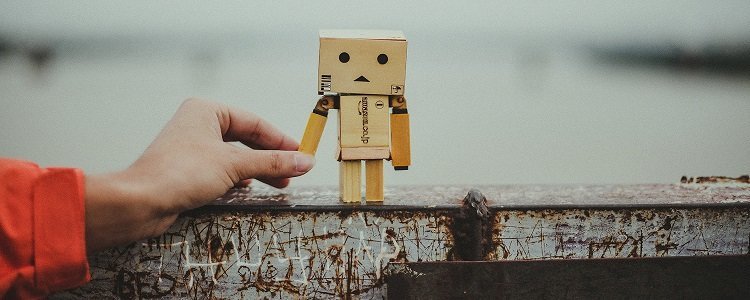 Grade 12, the big year – time to apply to post-secondary! Application time can be stressful: you've got to do your research, choose the schools you want to apply to, and then remember all the different information you'll need to send to each: the application, high school report cards, and even a written component for some.
The good news is that there's now a single website for applying to post-secondary institutions in Alberta called Apply Alberta, which makes the application process super easy! It's basically a one-stop shop.
I knew I wanted to go to university so when I was in grade 12 I applied to six different institutions. Looking back, six may have been too many… I applied to the same general area at each school (science), but tweaked the program slightly. For example, I applied to Health Sciences at the University of Waterloo, and Biological Sciences at the University of Calgary. This is important, because one program may be more competitive than another.
If you have a backup plan or second choice you can increase the likehood of being accepted to at least one school.
How do I choose?
I was very fortunate because I got in to all the universities I applied to. However, I was kind of relying on not being accepted to a few of them so that I'd have fewer to choose from. So while I was overjoyed, I was also very overwhelmed by my options. How was I supposed to choose?
I met with my guidance counsellor a lot, and chatted with my principal, trying to figure out which was the right school for me. Evidently decision-making isn't my strong point. I ended up narrowing down my choices for rather trivial reasons, like: I didn't get a single residence dorm room at the University of Alberta, so I chose not to go there.
I was determined to move away from home and figured heck, if I'm going to move, I may as well really move. BC was next door, and Ontario was across the country. So hello Waterloo!
Visiting campus before my big move
Before I officially accepted my offer from the University of Waterloo in Ontario, my mom and I made a long weekend trip to see the campus and the city. We rented a convertible but it rained the entire time! Despite the bad weather, getting to see the campus was key to easing my nerves. I was stoked to make the move!
At the end of the summer, with 3 large boxes and 2 suitcases in tow, I bid farewell to Calgary, my friends, my family, and headed east for Waterloo again—this time without my mom. Managing all those boxes alone was tough, but there were so many helping hands the second I arrived on campus to move into residence. I was off to a good start!
Orientation week
The first week there were no classes, just a whole bunch of fun events to get to know other students, faculty, and the campus. I was mesmerized at the football season opener where skydivers brought in the game ball, and the toga party was unreal. Orientation Week was a blast!
And yet, I constantly felt this knot in my stomach that something wasn't right. I was getting full body rashes, fevers, and incredible nausea. I went to the doctor a couple times and they couldn't figure out what was going on.
I started my first day of class, and upon hearing, "the health sciences program has the highest acceptance rate to medical schools" I really felt like I was in the right place. I mean,from an education and academic standpoint, I was… but for my emotional and mental wellbeing, Waterloo was just too far from home.
I want to go home
After the first couple days of class, I was still feeling upset and ill. I made my way back to my residence and started thinking: what if I could just tough it out for one semester and then transfer back to Calgary? Unfortunately I knew many of my courses wouldn't transfer.
So I impulsively bought a flight home, withdrew from my courses, returned my textbooks, and called my mom to tell her I was coming home. All she said was, "Dad is going to be mad." I knew that, but that was okay.
Moving across the country for school wasn't right for me—I was just too homesick. Sure, I could have toughed it out, but in the end I decided it wasn't worth it for me.
It all worked out in the end
I made my way back to Alberta the very next day. While I was en route, my mom called the University of Calgary and begged for them to let me in. At first, it didn't seem possible, but they looked up my name and realized I hadn't officially declined my acceptance so I could still register in classes. What luck! Although I was two weeks behind by the time I started, I was able to catch up.
Moving away for school is an exciting prospect for many students—but it wasn't the right choice for me. I'm thankful I was able to make it back home and still enroll at the U of C. I consider myself very lucky!
Now here I am, seven years later, thriving at the University of Calgary as I now pursue my Master's degree. This just goes to show you that the most important thing is to make the best decision you can, in the moment, with what you know—and remember, it's okay to change your mind.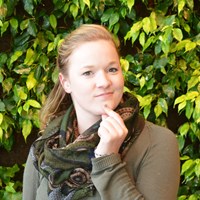 Social Work
University of Calgary
Medicine or mental health? In undergrad I got a combined degree, and now I'm a Master's student doing what feels right for me!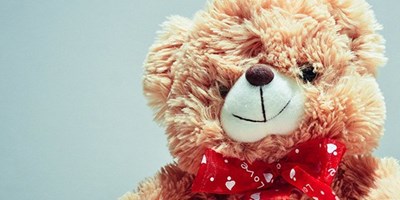 The story of how I chose my school is a bit complicated, and some of my reasoning might surprise you. But choosing where you're going to stu…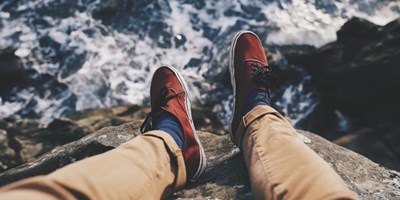 Choosing a post-secondary institution is a really exciting decision, but that time between submitting your application and finding out wheth…