Planning
An international student's experience moving to Alberta
I moved from Saudi Arabia to Canada so I could study nursing and be closer to my siblings who were already studying abroad.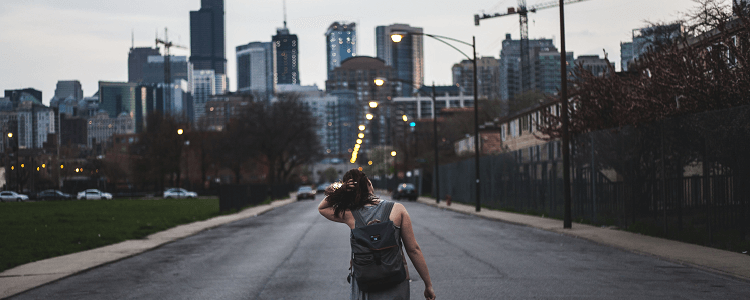 Growing up, my family was often separated between the Philippines, Saudi Arabia, the United States, and Canada. When I was in grade 8, living in Saudi Arabia, I was first introduced to the idea of studying abroad for post-secondary. It was the year that my older sister first went to Canada for her post-secondary education. 
I would sometimes visit her in Ontario, and I started to really like the thought of studying in Canada one day myself. When my brother graduated high school in Saudi Arabia he got accepted to the University of Alberta, which basically sealed the deal for me. While I could have chosen any number of countries to study in, I decided to go to Canada because I figured it'd be the ideal place for my family to be together again.
Figuring Out What and Where I Wanted to Study
I knew I wanted to pursue nursing so I mainly searched for Canadian schools that offered a nursing program. This was a long process because I wanted to research each program carefully to make the best choice for myself. This included finding information about the tuition costs, if residence was available, how their nursing program was, how long it would take me to finish, what the student-professor ratio was, and so forth.
After exploring different options in Canada, I decided to focus on schools in Alberta and  primarily in Edmonton, because both my siblings were living there and I wanted to stay with them.
Preparing to Study Abroad Has its Challenges
Since I wasn't living in the country I wanted to study in, researching my options was tricky. I didn't know if my grades were going to be equivalent and it was hard to get information through just the Internet. I felt like I was competing with other international students and all the Canadian students too, so I knew I had to keep my grades up to even be considered.
I have never lived in Canada so I was also unsure of how the environment would be for me – I just had a slight gist of the culture from summer visits but those trips were to Ontario. In the end, forums, surveys, and information my siblings received from Edmontonians helped make my decision to apply to the University of Alberta and Macewan University.
Fortunately, I got accepted to both schools and eventually chose Macewan University for their smaller community and their reputable nursing program. I then had to apply for a study permit, which took a few months to process. After receiving my acceptance letter, the process to get a visa was much simpler; I just followed the steps outlined on the Government of Canada website.
While I was excited for my future, I was also scared of how different it would be for me.
Getting Used to a New City
Adjustments are different for everyone. I'm very thankful that my siblings were already living in Edmonton, this helped me adjust a lot faster. But… I've never been without my parents and back in Saudi Arabia, I had so many connections with my high school and community. I struggled with culture shock, but I think the hardest part for me was when reality sunk in and I realized that I was away from my parents and my friends. I was homesick for the first few weeks of my university life. I would cry every night thinking about my previous life in Saudi Arabia and call my parents to tell them I missed them.
In addition to all the stuff I was learning in my nursing program, I also had to learn to be more independent and find my way around; even just knowing different ETS routes and how to ride the bus was a huge adjustment for me! I still remember my very first bus ride to campus. I was alone and had no clue how to even stop the bus. My anxiety was so high, I was just hoping that other people would want to stop the bus so I could learn how to stop it myself.
I don't know exactly how I got over being homesick but I'm sure getting busy from school was a big factor in taking my mind off of it.
Although I was shy, I knew that I couldn't make any friends by not talking. I built up the courage to apply as a volunteer for our students association and there, I was able to learn more about Edmonton and Macewan University, which helped me gain more confidence within the community. If I was not in class, I would be somewhere volunteering with the students association.
I could have never imagined myself to be where I am today and to see how far I've come. We all have our unique paths and if there's somewhere you want to go – I encourage you to challenge yourself and follow your dreams! There's definitely always a way. If I can do it, so can you.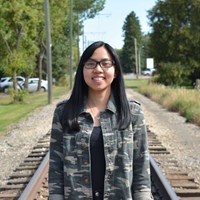 Nursing
MacEwan University
I traveled from Saudi Arabia to study nursing as an international student and it was one of the best decisions of my life.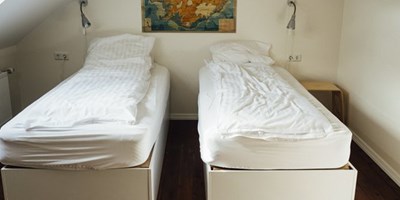 Living in residence; this either strikes fear or joy in the hearts of first-year students. For many, this is the first time they've ever liv…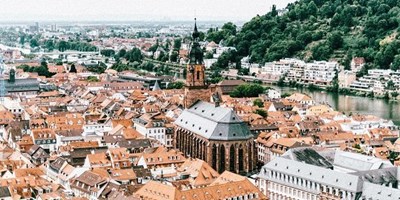 A lot of people think about taking a year off after high school to go travel before going to post-secondary. After all, taking a year off to…