Explore
What if you can't have your dream job?
When my career ambitions were crushed I turned an unfortunate situation into an opportunity to re-evaluate my plans for my future.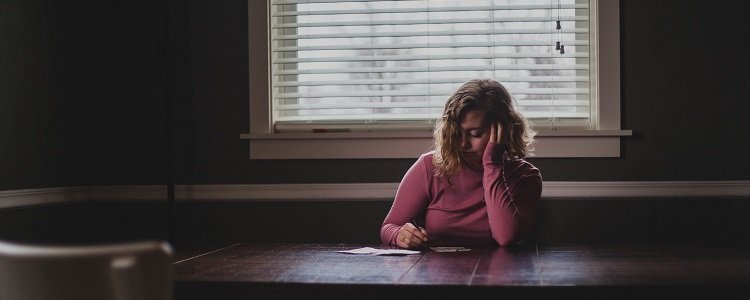 When I thought about my future as a child, I debated between two different careers: surgeon and professional dancer. For as long as I can remember I've been interested in anything medical, plus I've always had a knack for fixing things, so becoming a surgeon seemed like a good fit. Plus, the thought of saving lives was pretty appealing. Unfortunately, my dream was short-lived due to a discovery I made in art class.
The hands of a surgeon
I'd say I'm quite a well-rounded, artistic individual. However, sometimes I have difficulties with fine details such as painting small areas or drawing straight lines. My lack of ability to properly produce details has grown increasingly difficult as I get older. When I draw a straight line, for example, I tend to twitch, which leads to a giant ugly streak that's not supposed to be there.
I seem to have a constant tremor in my hands, which doesn't exactly qualify me for the steady hands of a surgeon.
Discovering I wasn't cut out to be a surgeon was tough, but I've managed to cope. I still maintain my fascination with surgery and medicine so I've found other ways to incorporate these interests into my life. Growing up I'd watch the ER with my mom (if you're not familiar, it was all about the happenings in the Emergency Room of a hospital). These days I'm a huge Grey's Anatomy fan! I love the show and concept so much I also have the real 'Grey's Anatomy' book (an anatomy textbook first published in 1858). These things help me feel better about not being able to pursue a career as a surgeon.
Dance dreams destroyed
My second moment of heartbreak came years later, when I discovered I couldn't pursue my dream of becoming a professional dancer. Since the age of two dance has been my life. I started with ballet and slowly added every other discipline under the sun (tap, jazz, Irish, musical theatre, this list goes on.). A few years after graduating high school I enrolled in the Intensive Training Program at Harbour Dance Centre in Vancouver. It was an incredible program and I was thrilled to be part of it.
It was also very physically demanding—we danced for 25+ hours a week. Three weeks in my right ankle started to bother me. It had previously caused me issues and I'd done physiotherapy for years to manage the pain. When it started acting up again I went for some tests and in the meantime danced the best I could. Along with the test results I received an ultimatum: continue my program and dance professionally for a couple years at best, or leave my program to have surgery and heal so I'd be able to remain mobile in the future. As heart-wrenching as this decision was, I chose to leave the program.
I used to say this choice left me in a dark place for a while. Now I've come to realize it wasn't the choice to leave that darkened my world; it was my attitude.
How I turned that frown upside down
I believe that we all have the power to decide how we feel about what life throws our way, so instead of sulking about my losses I started thinking about my possibilities. I changed my attitude. Actually, I changed my entire outlook on life. Since my first surgery (I've had 2), I've had to take some time off dance, which was a pretty big adjustment since I'd been dancing my whole life. I never thought I would say this, but taking time off was actually one of the best things that ever happened to me!
If it weren't for these unfortunate career choice derailments, I don't think I'd be where I am today. I've broadened my interests beyond dance and medicine, and I'm also happier than I've ever been. Instead of putting all my time into one thing (dance), I've taken new opportunities left, right, and centre. I've travelled, made new friends, and learned new skills. I've gotten to know myself as a person instead of identifying myself as a dancer or potential surgeon. These days, I'm thinking about becoming a naturopath—it seems like a good fit for where I'm at right now.
The biggest piece of advice I can give you is to view your challenges as opportunities. Sometimes things don't go according to plan and that's okay! Make peace with the situation and find out what else is calling your name.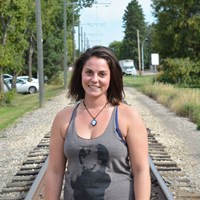 Psychology
MacEwan University
I was stressed about not knowing what to do with my life until I studied in Ecuador for 6 months and my life completely changed.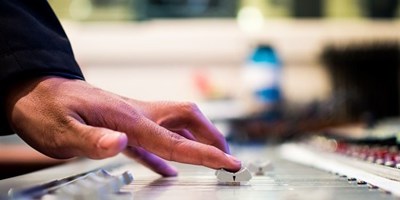 Back in high school when it was time to start thinking about what I wanted to do next, I thought about my hobbies as a way to help me figure…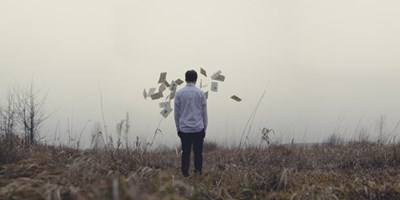 We live in pretty turbulent times; things are changing in our day-to-day life at a rate that seems to be approaching light speed. The increa…