Explore
Under pressure
High school students face a lot of pressure to decide what to do after graduation.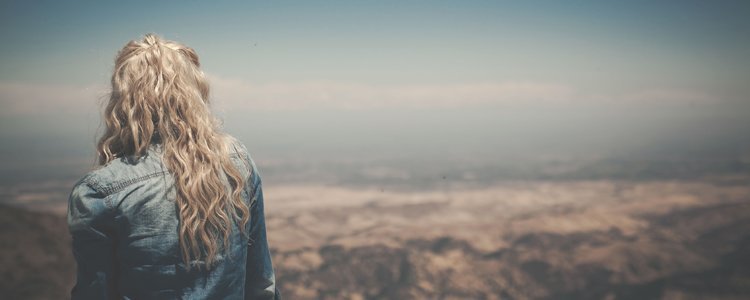 You may have heard of a band from the eighties called Queen? If you haven't, I'm pretty sure your parents have. Well, Queen wrote this song called "Under Pressure" about the stresses of living in the modern world. It was a hit, and it's still one of their most famous songs today.
Queen's song resonates with so many people because we all feel pressure in some way, whether it's the pressure to conform to society's standards of 'normal', to be at the top of your class, or to figure out what you're going to do with your life. We're all under pressure.
I spent the summer before grade 12 at ballet school
I faced a lot of pressure growing up as a dancer, and trying to figure out if I wanted to pursue dance as a career. I spent the summer before grade 12 at ballet school, and by the end of class I'd be exhausted and my body would hurt all over.
On my way home I'd pass over a bridge and see people down below having a great time floating by on rafts. I wondered where these people found the time and energy to relax, when all I could think about was getting home to soak my feet and going to bed early so that I could work hard on my dancing the next day.
I was determined to become a ballerina, but I was fighting against my own body. Instead of accepting that puberty had changed my body into something that was not structurally adaptable to point shoes and hyper-extended joints, I tried to force myself into a certain form.
Despite my best efforts, I was losing momentum and was under a lot of pressure to improve. What would I do if I couldn't do ballet? Maybe I should try jazz, or modern dance? A normal job was unthinkable.
Feeling stressed about picking my classes for grade 12
At the end of the summer I returned to my home city a much better dancer, but I wasn't confident that I'd make it into the professional division the next year. Some of the girls I was dancing with were already taking classes with a ballet company. I was injured from pushing myself beyond my physical limits, and I was majorly stressed.
Adding to my rising stress level was my upcoming grade 12 year. I was expected to choose all of my classes based on what I wanted to do after high school. So I had to ask myself: what do I want to do after high school?
My parents tried to talk to me about this all the time and I'd avoid these conversations as much as possible. I had no idea what I wanted to do next, and I didn't want to talk about it. I was fearful that if I couldn't dance, I'd be stuck doing something I hated. Both my parents seemed unhappy dealing with stress at work, and I didn't want to be unhappy. 
Making tough decisions for my future
Fortunately, being forced to choose my classes got me thinking about the tough decisions that lay ahead. I wanted to keep as many doors open as possible, so that I could have some flexibility in deciding what I would do after high school.
I decided to take all of my sciences just in case I broke my leg or something. After all, dancers—just like athletes—usually retire before the age of forty. Maybe I'd become a physiotherapist after my dance career and work with dancers.
As it turns out, I never did end up signing a contract as a ballerina. I did, however, sign on as a Ukrainian dancer, which is how I discovered that the life of a professional dancer isn't all I'd imagined it to be. That experience led me to pursue a different career path entirely, and I'm really glad I kept my options open by taking those science classes in grade 12.
Don't sweat it, everything will be okay 
Instead of becoming a professional ballerina, I'm now a specialized personal trainer who works with clients (including ballerinas) during and after physiotherapy treatments. When I was younger, I never imagined I'd be anything other than a pro ballerina. But as I matured, my interests changed, and I'm actually really happy with where I am now.
So back to Queen: if you listen to the song you'll notice it's got a catchy rhythm that's pretty chill and relaxed, despite the fact that the lyrics are about feeling like you're under lots of pressure. I think Queen can teach us a lesson here. I mean, there's always going to be pressure on us, but if we can adopt that laid back rhythm we can learn to relax, take our time, and make decisions without worry.
If you're feeling pressure from parents, school, relationships, careers, or your own ambition, just know that it'll all work out in the end. Don't let that pressure force you to make a decision before you're ready. If you're still in high school, just focus on school. Post-secondary will be waiting for you whenever you decide what it is that you want.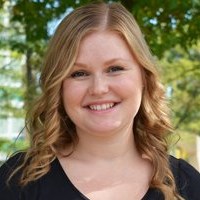 Management
University of Lethbridge
A lot of my classmates already have experience in business, so I've been able to learn from them and start building my network.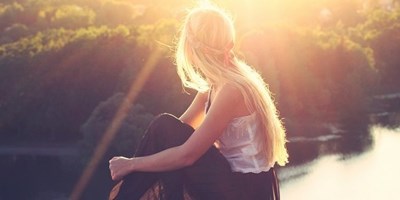 I'm in my twenties, and right now the biggest questions in my life are: Who am I? and what am I meant to do?
So I've got these questions sw…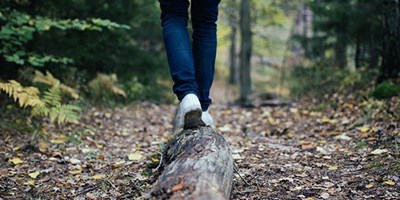 Have you ever asked why you are you? Why you do the things you do, and why you think the things you think? I asked my mother once and she to…