Explore
It took me seven years to go to post-secondary
I spent seven (yes, seven!) gap years travelling and gaining life experience before I found the right program for me.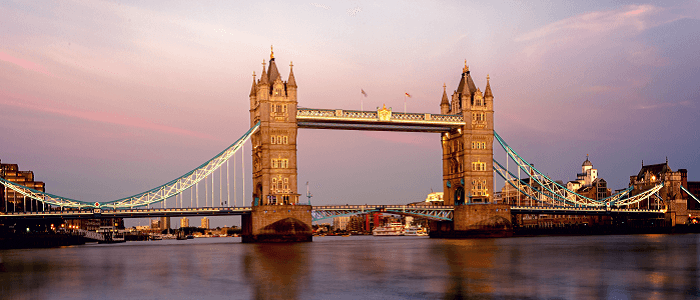 Transitioning from high school to post-secondary is a different journey for everyone - there's no right or wrong way to do it. If you plan on attending university though, you might be asking yourself:
"Should I take the traditional route and attend right after high school?" or
"Should I take a gap year (or several) before I make the jump into post-secondary?"  
I took the latter route.
Post-secondary was something I always wanted to do, but everything I looked into after graduating high school seemed so boring at the time. My rather long transition from high school to post-secondary involved working odd jobs, getting some firefighting training, being part of the Edmonton Eskimos Cheer Team, and finally travelling overseas to discover my dream career path.
It's okay to change your mind
After high school I moved from Edmonton to Calgary to pursue firefighting. After some training, I realized I really loved where this career path could take me, but it just wasn't the right fit for me at the time. That's when I realized I wanted to travel and go back to school instead.
When I moved back to Edmonton I found that most of my friends from high school were beginning to graduate from post-secondary, while I was no closer to picking a program than I had been four years ago. However I had gained a fair amount of life experience in that time, including:
moving to a new city
learning to budget and handle the responsibility of bills
representing the Eskimos Cheer team both at home and abroad (which taught me professionalism)
networking to discover new opportunities
And while networking was great, it's also what threw me another curveball!
I took a chance and moved overseas
A good friend from the Eskimos had graduated and found a job as a teacher in London, England. As exciting as this was, she was sad that she had to move there alone and asked me to come along with her. So... I did!
But, how was I going to start a new life? I've played soccer since I was 5 years old and I figured that playing a sport is pretty handy when you want to make friends in another country. So, I went to the nearest pub and asked the bartender if there was anyone there that played soccer. He corrected me and said "football," and pointed me in the direction of a gentleman who would soon become a good friend.  
Two weeks later, one of the players on the football team offered me a job! I didn't realize it at first, but my budgeting and networking skills would end up coming in really handy during my time overseas.
Discovering my dream job
So here I am living my best life in England, playing football and working odd jobs, when I come across an opportunity to live an even BETTER version of my best life. My brother and I are both adrenaline junkies and he discovered an outdoor activity called coasteering that he wanted to try, which is basically mixture of ocean swimming, rock climbing, cliff jumping and caving.  
There was one point during one of our coasteering expeditions that I can point to as the game changer on my path to post-secondary. Our instructor started doing back flips into the ocean and it suddenly struck me that I was paying her to do this! So I asked her how I could get a job like hers. Turns out, all I needed was a beach lifeguard certificate - I already had experience lifeguarding so she offered me a job by the end of the day!
The next two years were a blur of football, travelling Europe, and working as a coasteering guide. It was through this job that I finally found something that I wanted to pursue in school: Outdoor Education.
The next step was to do some research and see what schools offered programs for Outdoor Education. I found three program options in both Alberta and B.C. After a phone call to my top choice, I found out that I needed to do some upgrading, but the advisor I spoke with pointed me in the right direction for that.
So there I was, six years after graduating high school and finally upgrading to get into university. 
Can anyone ever be ready for the first day of university?
When I started university, I asked some friends who had already graduated for tips during my transition. Their advice all boiled down to this: you can never really be ready for the first day of university.
I had to respectfully disagree. After years of travelling, adapting, being thrust into new situations, and taking on new opportunities, I felt confident that I was ready for whatever post-secondary could throw at me.  
Knowing how to budget was useful for tuition and books, but if I could really take anything away from travelling, it's that things may not always go according to plan. For example, you'll never know if your flight might be cancelled and you could be stuck in an airport in a foreign country. You probably also wouldn't expect your credit card info to get stolen and have your card cancelled, with your nearest bank thousands of kilometres away, but it might happen!
The point is, you learn to have backup plans for these curveballs that life can throw at you, it's a life skill that translates beautifully into post-secondary.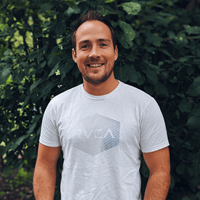 Pilot Training
Springbank Air Training College
It wasn't 'til I went cliff jumping in the UK that I realized my passion for outdoor adventure and found a program that suited me.…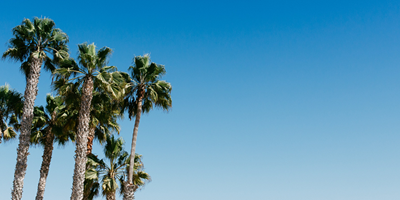 Wondering what the heck to do during your gap year? Know you want to experience different cultures, learn new languages, and gain life skill…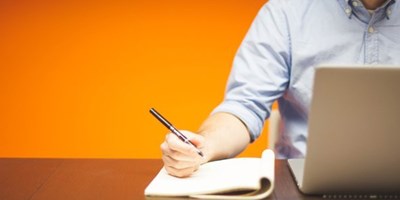 I enrolled in university straight out of high school. Besides a semester abroad participating in an international exchange program and my su…