Explore
From farm girl to fashion diploma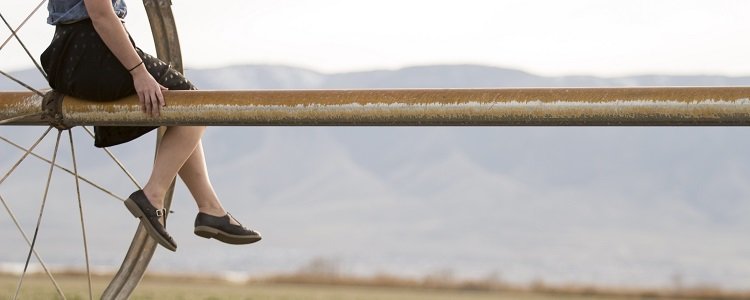 Farm to fashion… It didn't seem like a strange transition at the time. It was the end of high school and it was time to "decide my future." Yikes—the amount of pressure placed on teens can be overwhelming! I had to choose my path in life when I still had to ask to go the washroom in class? It all just seemed too much. So, naturally, I decided I was going to have some fun after high school instead. Rather than choose what I'd do for the rest of my life, I decided to take some time to just have fun.
The life of a farm girl 
First though, let's back up a little bit. Who was I back in high school? I grew up in northern Alberta on my family's grain farm. By the age of 13 I knew how to cook a harvest dinner for 12 people. Each person in my family had a job. Dad and my older siblings were out in the field, Mom was in the truck running things out to the field constantly. My job was to hold down home base. 
When I was old enough to drive (we won't say what age a farm girl first gets behind the wheel) I started helping with the running. I was good too: combines take up the entire road and I could back up a pick-up like a trucker.
At school I was one of the super nerdy kids. If I didn't get at least 80% on everything I'd have a little freak-out. I had two amazing friends; however neither of them went to my school or even lived in my town. By grade 12, one of them had moved out of the province. It made for a lonely high school experience. When it came time to graduate I was ready to leave my town and go somewhere where I could find people like me.
Should I go backpacking or back to school?
I started to consider my options. My brother and his friends had just spent 6 months backpacking through Europe. Now that sounded like a lot more fun than having to answer the big questions. I looked up how much it was going to cost… and it was a lot. It was also money that I just didn't have. So I went back to the drawing board and started thinking about what else I could do after I graduated.
My favourite class in school was sewing. I galloped through the curriculum. I always wanted more: to try something new, to make something different! The feeling of satisfaction I got from making something with my own two hands was amazing—empowering. It was actually my Mom who suggested that maybe my fun time after high school could be spent with my favourite hobby. So I started looking up sewing programs.
First I looked up the human ecology program at the University of Alberta. It sounded like an amazing program. However, it would take 4 years to complete which was way more of a commitment than I was willing to make. I'd also have to move to the big city, Edmonton. For a small town girl that seemed like too big of a step. So I looked at what other schools had sewing programs, and narrowed it down to Olds College and Lakeland College. Two small colleges in two small towns. 
Making my decision
Deep into research mode I went. I surfed the school websites, visited booths at career fairs, attended open houses. After comparing the two programs I decided that the program at Olds was a better fit for me. It was all about individual design, something I wanted to know more about.
So after all that research, I finally had a plan: I'd get my Fashion Apparel Technology Diploma. Big name for a sewing program, but it was the one for me. The best part was the two year diploma was going to cost about the same as that 6 month backpacking trip I'd been considering. AND my diploma could be paid for with scholarships and RESPs, so it wasn't all coming directly out of my very empty new graduate pockets.
No regrets about pursuing my hobby
What an amazing two years at Olds College! I learned more about sewing and about myself than I ever thought I would. But most importantly I made some of my best friends in the world! I met them day one of class and it just felt right. There isn't much to do in a small town like Olds but we didn't mind. Late night sewing sessions, practically falling asleep at our sewing machines, listening to retro pop songs and singing along… Life was pretty good.
After finishing my diploma, I didn't work for too long in my field until I was back in school for something else. But I don't regret for a minute my decision to spend two years and a bunch of money on my hobby. It helped shape who I am today, even if I only seem to sew costumes for my dogs these days. The friends I made were the real reward.
Sewing may not have been my forever path, but I still think it was an important step to getting me to where I am today. It helped me discover the me I could be. After it was all over I was faced, yet again, with the question of what I'd do next. But this time, that question didn't seem as scary—if felt more like an adventure waiting to happen.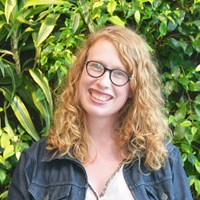 Education
University of Alberta
A farm girl from Northern Alberta, I've studied sewing, travelled, and now my discarded childhood dream to teach is my passion!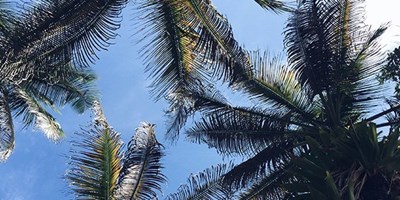 Two friends recently asked when I'm going to write a book and both times I had the same reaction: What are you talking about?! Who'd want to…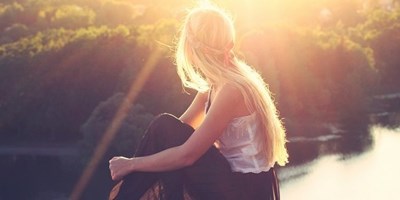 I'm in my twenties, and right now the biggest questions in my life are: Who am I? and what am I meant to do?
So I've got these questions sw…