Explore
Advice for job hunting
How to find a part-time job, a summer job, or full-time work after high school.
I spent much of this past summer applying for jobs—good times, amiright? I searched high and low, even applying to jobs I didn't want just to see if I'd get a response. By the end of the summer, I'd applied to over 60 positions—so, I like to think I've learned a thing or two about the job hunt.
Working a part-time or summer job can be a great way to gain valuable work experience and save money for school, plus you can gain some insight into potential career paths by figuring out what you like and don't like to do for work. Even if you don't make enough money to cover your costs, the practical knowledge you can gain is worth its weight in gold. If you decide to attend post-secondary, you may even be able to work part-time at that same job and make some cash while you attend classes.
I've compiled a few pieces of advice for those of you who are looking for work—whether that be a part-time job on the weekends, a summer job, or a full-time gig after high school. Here are a few things to keep in mind when looking for employment:
Make Connections Online
I never thought it would be important to have an online career image, but it is! LinkedIn is the website I use for this purpose. It's kind of like Facebook, but instead of friends you have colleagues and instead of posting selfies of your weekend, you post blogs, articles, or other career-related information.
You create a profile that includes information about your work and volunteer experience, education, skills, and interests—basically like an online resume. Then, you use the website to look for jobs, network with potential employers, and stay connected with colleagues as build your career.
Actually, Facebook can still be a good way to market yourself, especially if you're a young entrepreneur starting your own business. One summer I ran a fitness bootcamp in Ontario, collecting most of my clients through Facebook. There are many other websites for browsing job postings and most of these allow you to create a profile as well. To start, check out indeed, Workopolis, Monster, or TalentEgg 
TalentEgg is a particularly useful website for Canadian students and recent graduates seeking internships, entry-level jobs, and summer jobs.
Watch out for Sketchy Offers
There's the chance that if you have an online profile you might get messages about "exciting positions" with an "upcoming and innovative company." While these offers may seem like great opportunities, make sure you do your homework and look into the company who's contacted you to make sure everything is legit. If you aren't given a company name that you can research, that's a pretty big red flag.
There are companies out there looking to fill sales positions who will want you to come in for an interview so that they can sell you employment. These sales positions are based on commission, meaning that you only make a percentage of the items you sell. If you have no sales experience then you could end up making minimum wage (or less).
So do some digging on the companies and organizations you connect with, and make sure that you understand the requirements and work conditions of any job you're offered.
Thinking About Working in a Restaurant or Bar?
The restaurant and bar industry, or "the industry" as it's known by people in the biz, has its own set of unwritten rules. Often you can walk into a restaurant with no serving experience and be hired on the spot if the owners need to fill a position. Usually you have to bring a résumé.
I've met some of my closest friends working in the trenches of the food service industry and have made some pretty decent money, too.
The downside of this kind of work is that it's relatively easy to be fired, tips can be slim at times, you often have to work evenings and weekends, guests can be demanding or degrading, and social hierarchy can determine your success. If you can handle all that, "the industry" can be great for students because schedules are flexible and you make tips that you can keep right away.
Gain Travel and Work Experience
My work abroad experience was in southern California. I joined the bandwagon of schoolmates who were going to work for a door-to-door sales company that recruited Canadian students for the summer. I was a Kinesiology major at the time and I really wanted to learn how to surf. All the other students that were hired were in business programs.
Let's just say I wasn't the most successful saleswoman because I didn't enjoy invading people's homes in order to sell them a product I didn't believe they needed. I came home with no money at the end of the summer, but the knowledge I gained deeply shaped my future. I caught on to surfing, figured out how to just chill and enjoy life, discovered that I had an interest in business, and learned a great deal about the American credit system that underlies our Canadian economy.
Now that you've got a few pointers on looking for work, you'll need to write a résumé if you want to land an interview. Check out Devon's post, "Tips for Getting Your First Job: Writing a Résumé" to get started!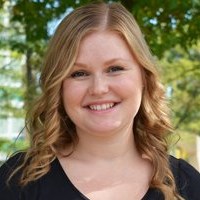 Management
University of Lethbridge
A lot of my classmates already have experience in business, so I've been able to learn from them and start building my network.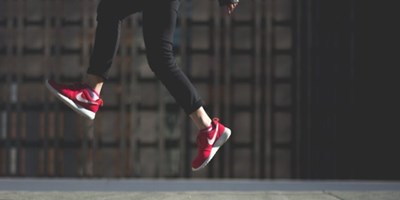 I recently received a very frustrated phone call from my sister regarding her new job, and I think there's a pretty valuable lesson to be le…