Student Life
The perks of being an exchange student
I spent a semester in Arizona, where I took interesting classes, made friends from around the world, and got to travel!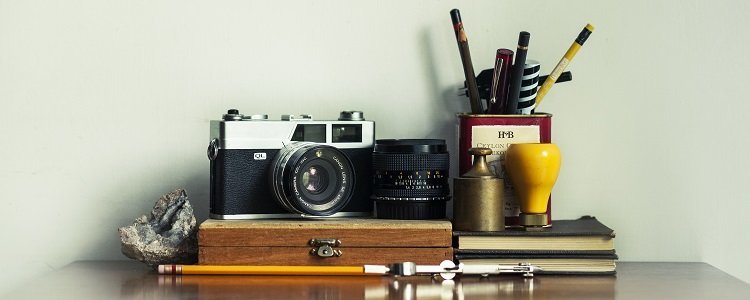 In the last year of my degree I did a semester abroad at Arizona State University in Tempe, Arizona. Doing a semester abroad means you get to be an exchange student: you move away for a few months to study somewhere completely different.
Studying abroad has all sorts of perks: you meet new people, learn from new professors, gain an international perspective, and get to travel and explore a new place when you're not in class—all while earning credits!
Plus, something to keep in mind about studying abroad is that it's usually way more affordable than completing an entire degree in another country. If you want to go abroad for a semester, there are many opportunities that allow you to pay Alberta student fees rather than international student tuition, which can be pricey.
Why my semester abroad was awesome
My semester abroad was by far one of my most favorite semesters. I was away for seven months total and in that time I was able to travel to Los Angeles (twice!), San Francisco (for Treasure Island Music Festival), Chicago, Las Vegas (where I ran my first half marathon), and the Grand Canyon. I even got to spend two weeks in Puerto Escondido, Mexico trying to surf and learn Spanish.
During that time I took a couple of Sociology courses, a Women's Studies course, and—my personal favourite—a photography course. We're talking old-school analog photography, dark room and all! My sole means of transportation was my bicycle. While all my friends in Alberta were commuting in sub-zero temperatures, I was cruising around on my bike in nothing but a t-shirt, even in January.
Being an exchange student I found myself surrounded by other exchange students. Funny thing is, I think I made more friends with European exchange students than the local Americans. These have been lasting friendships, too. Last summer I got to visit a few of my old friends while travelling in Europe and recently I visited my old roommate who now lives in Tucson, Arizona.
How to find study abroad opportunities
You can find loads of information on how to make your study abroad dreams a reality by visiting our handy "Travel Opportunities for Students" post. Here are a few things you can do to start scoping out your options for studying abroad now:
1. Check out your school's education abroad office
Check your school's website to see if they have a study abroad office or international education department. As a student of the University of Alberta, I just googled "study abroad" and "University of Alberta" and landed on the Go Abroad website. I was able to use the Program Finder on this website to pull up a list of over 100 schools that I can study abroad at as a U of A student. Your school should have a similar resource that lists all sorts of international opportunities for students.
Keep in mind that study abroad opportunities are more common within four-year degree programs.
2. Search for free money to pay for your trip
For my own semester abroad I received funding through the Killam Fellowships program. If you're interested in studying abroad and could use some help footing the bill (couldn't we all), visit Scholarships Canada to look for scholarships that can help pay for your trip. Once you're there, try using the keyword "international" in the search bar to find a list of scholarships and bursaries for studying abroad.
Your school's study abroad website might also list specific scholarships for studying abroad. Again, using the University of Alberta as an example, they have a whole section dedicated to how to get funding for going abroad to study.
You could also try a good ol' internet search to discover opportunities that interest you. Try searching things like "Alberta student internship," "Canadian student travel scholarship," or "Alberta student travel funding."
What are you waiting for?
Getting the opportunity to study abroad is an incredible, life-changing experience that adds so much to your education. Just knowing that opportunities all over the world exist, and that there might even be some free money out there to make your plans a reality, makes studying abroad seem that much more possible—so what are you waiting for??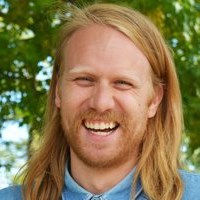 Arts
University of Alberta
It's ridiculous how much fun I've had through campus rec: rock climbing, volleyball, yoga, spin, pilates, dance, the list goes on!…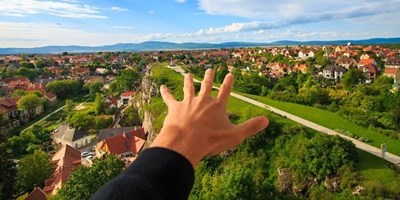 Thinking about what to do after high school, but torn between travelling or post-secondary? Well guess what: you don't have to choose—you ca…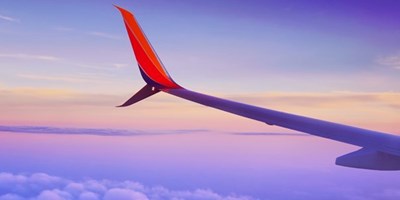 Who doesn't like free money? In the world of post-secondary education, free money is also known as scholarships. Man, it sure feels good get…