Student Life
Self-expression and being memorable
Having a positive self-image and being true to yourself is key to making a good impression.
What's your thing? You know, that special thing you do, say, or wear, that makes you memorable? In high school, sunglasses were my thing—I didn't go anywhere without them. I even wore sunglasses for my grad photos. When you have a "thing" it becomes part of who you are, part of your self-expression.
Accessories can be a great form of self-expression because they signify to the world something about you. I believe that we should all be empowered to present ourselves to the world in ways that make us feel confident, happy, and comfortable.
My hair is another element of my self-expression; it represents my positive self-image and confidence. If someone asks me a question my first answer is more than likely: "because I have fantastic hair." The question may not even be remotely related to hair, it's just a thing I say. This actually started as a positive self-talk strategy (if nothing is going right, at least I have fantastic hair!) and turned into me being ridiculous.
Another one of my things is wearing bow ties, I own about a thousand of them. I have a batman bow tie that I wear with a batman belt that makes me feel super. I have a rainbow bowtie that I wear with a purple shirt and rainbow cat shoes, which makes my outfit just as gay (loud and proud) as I am. I have a checkered bow tie that I wear with my glasses and checkered belt to represent my dorky side. I have a camo bow tie and pocket square because, well, I live in Alberta.
Gender Expression and Dress Codes
Perhaps unsurprisingly, dress codes drive me nuts. In particular, dress codes with double standards. For instance, why is it that some dress codes call for girls to wear skirts and dresses while men get to wear pants? I often challenge dress codes because I don't dress typically feminine. I'm far more comfortable wearing a collared shirt and a bowtie than a v-neck or a dress.
This is because my gender expression (a form of self-expression) isn't stereotypically feminine. See, gender is basically a performance—which means you can choose to act masculine, feminine, a mixture of the two, or perhaps something entirely different. If you put gender on a spectrum I'm somewhere near the middle. I'm female but I shop in the men's section. I have short hair and often wear a hat. I display qualities and exhibit behaviours that society would define as both "masculine" and "feminine."
To learn more about gender identity and expression check out the Genderbread Person!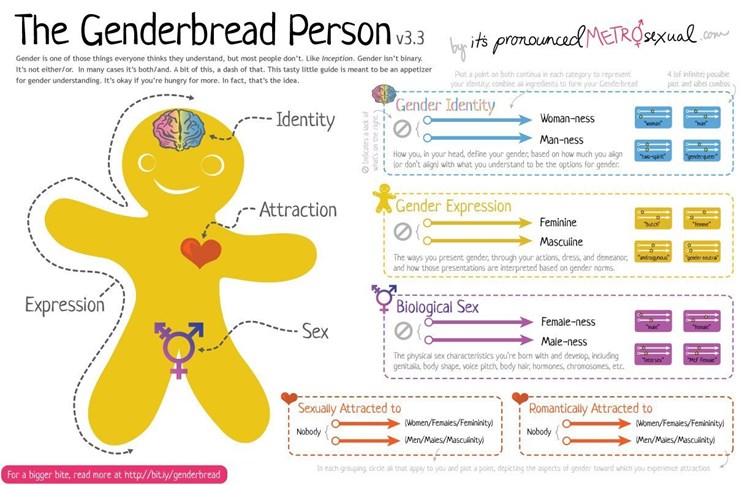 Be True to You
The point I want to make is that how you choose to express yourself is entirely up to you. If you're more comfortable wearing a button-down and a bowtie than you are wearing a skirt and heels, that's okay! Kurt Cobain once said "I'd rather be hated for who I am than loved for someone I am not." True that. Life's too short to pretend to be someone you're not.
Think of how you present yourself at a job interview: if you're super uncomfortable wearing that skirt and heels, you're probably going to act differently than if you were comfortable. But, if you walk in wearing a bowtie and button-down because it makes you feel awesome, you're probably going to be a lot more comfortable and give off good vibes.
How to Be Memorable
People will remember you based on how you made them feel, not because of what you wore or what you said. They'll remember the atmosphere in the room when they met you. If you were super uncomfortable and awkward that will be the feeling they remember. Alternatively, if you were comfortable, laid back, and happy, you'll likely make a good impression. You want people remembering you for the right reasons.
Being memorable is about being genuine and confident. For me, that means creating a gender expression that is true to me—one that encompasses both the masculine and feminine sides of my personality. It also means finding things (whether it's sunglasses, bow ties, or my awesome hair) that can express to the world who I am.
So, what's your thing?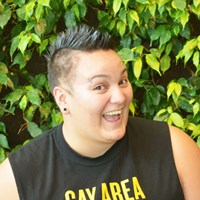 Business
Red Deer College
Don't go to school because people tell you to. Go to school to reinvent yourself and become who you want to be.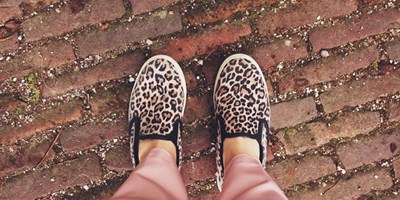 Being yourself is like pooping with the door open: you only do it when you think no one is watching.
Think about it. Under what conditions …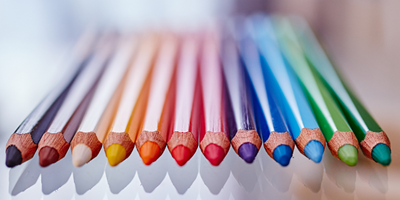 It wasn't until I was 16 years old that I figured out I like girls. All through high school I got teased about it because I've always been a…