Student Life
Newbie Survival Guide
Survival tips for keeping your head above water if you're new to post-secondary.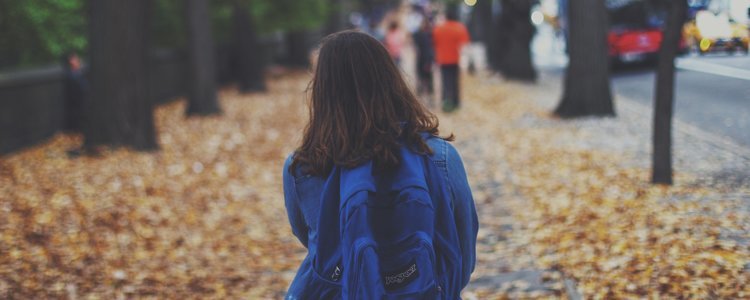 I was so confused when I started university. The classroom dynamic was so different from what I was used to in high school. It felt like the first day of kindergarten all over again: I was this little kid who didn't know anyone or anything and needed to figure out how to survive!
I no longer had the motivation that comes from seeing the same teachers every day. Heck, I only saw some of my instructors once a week. There was nobody to remind me about assignments, deadlines, or exams.
We're not in high school anymore
Imagine my horror when I showed up to my favourite class to find out the mid-term was that day—and worth a quarter of my grade. I was totally unprepared. So it didn't come as much of a shock when I got my very first 50%. I was devastated.
I wish I could tell you that this was a pivotal, life-changing moment in my post-secondary career—but it wasn't. It took time for me to develop strategies for survival.
I'm not the only one. The same can be said for many of my high school friends who went off to trades or diploma programs at nearby colleges, and those who were brave enough to move out of province for programs I'd never even heard of before.
Survival tips for newbs
What I've learned from making it through my first year of university is that it takes time to adjust. You suddenly find yourself in a brand new world full of brilliance and opportunity. It can take awhile to find your way, and that's okay. Here are six survival tips for keeping your head above water if you're new to post-secondary:
Find a study group or mentor
I felt like I was floundering until I found a group of close friends I could discuss my classes with. These were people in my program I could look up to even though they were technically my peers. They gave me some perspective on how other students my age were getting through, and that helped me adjust my expectations of myself. Finding a mentor can also be a great way to get support during your studies: If you're starting as an apprentice in the trades, talk to the journeymen; if you're at a college or university, see if your school offers tutoring (even if you don't think you need it yet).


Don't skip class
I'm not gonna lie, there's a lot of freedom in post-secondary. With nobody to call your parents if you don't show up to class, it can be incredibly tempting to skip. It takes a very special kind of willpower to get up and moving for an 8:00am class when you know attendance won't be taken. But let me tell you something: hitting the snooze button for an extra hour of shut-eye just isn't worth it. I noticed in my third year—when I stopped skipping class and went to every single lecture, seminar, and lab—that I was way more engaged, met more students in my program, and kept up on my assignments easier. My GPA increased from a 2.8 to a 3.4. That's kind of a big deal.


Go to office hours
Do yourself a favour: if your instructor has office hours, use them. One professor I had made it mandatory for us to meet with him twice during the term to discuss assignments. At first it seemed intimidating, but my nerves soon faded and my professor became a person I could turn to for help. At times when I might have otherwise felt overwhelmed with schoolwork, I instead felt supported and in control. This experience also helped me to feel more comfortable approaching other professors. Your instructors are a great resource even outside the classroom, you can meet with them to learn more about assignment expectations, get help with planning an essay, or to talk over any challenges you are facing with course material.


Stay organized


I find using a paper agenda super helpful for reminding me of everything I have going on. Some people like to use their smartphones or a scheduler app on their laptop or tablet. I prefer to write down everything I have to do in a week, including assignment deadlines, exams, social events like meeting someone for coffee, and errands like getting groceries. When I have my week planned out, I'm better able to prioritize and identify my free-time which helps me stay on top of everything.




Join a club
Post-secondary doesn't have to be all work and no play. To avoid burnout, make sure you've got some downtime and find ways to connect with other students. An easy way to find others who share your interests is to attend campus social events and join a club. Seriously, campus clubs are not for the keeners hoping to impress instructors; they are for like-minded students to find one another and pursue their interests outside of coursework. Joining a club can really round out your post-secondary experience and can help take your mind off the books once in a while. Not convinced? Check out Dylan's post: "Cool Kids Go to Clubs" and Amanda's story about how she became president of Swing Dance Club.


Keep an open mind
If you have an extra elective (an optional course that doesn't have to be within your major), take something that's always interested. I took a 'Drama for Children' class and, while it was incredibly out of my comfort zone, I had a lot of fun. I also took a 'Canadian Social History' course that I loved so much I actually switched majors. That's the cool thing about post-secondary: you can try new things, change your mind, and re-orient your path as you go. I sat in that history class with the mindset that I wanted to know more, and when the class was finished I still wanted to know more. This has been the most motivating part of post-secondary for me, the ability to discover new topics that fascinate me and the option to pursue my interests as far as I want to
Find your stride, enjoy the ride
Use these tips to find your stride in post-secondary, and remember: change can be hard and transitioning to post-secondary is a pretty big change. Your marks may go from phenomenal to sub-par, but that's okay.
Find a few different survival strategies that work for you, and talk to people around you when you feel overwhelmed. You'll find that everyone has feelings of doubt or fear sometimes, but once you figure out how to stay afloat in the post-secondary world, you can really begin enjoy the ride.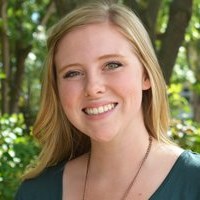 Education
University of Lethbridge
I got pretty involved at my school and made a lot of friends that way, whether from joining a club or attending campus events.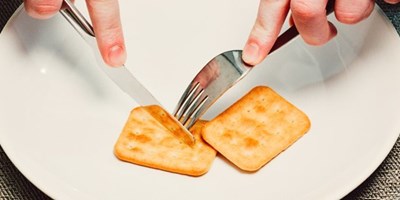 Just because you can survive on pizza and beer doesn't mean you should. I learned this the hard way during my first year of university. Look…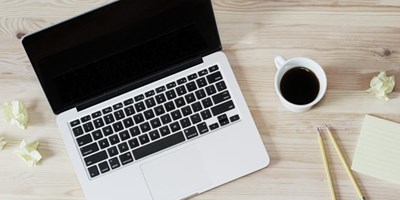 Post-secondary is a totally different ball game than high school, and your first year will definitely be a learning curve. Here are ten thin…