Student Life
My summer studying in Singapore
I spent a month in Singapore as an exchange student thanks to a study abroad program. They even paid for my plane ticket!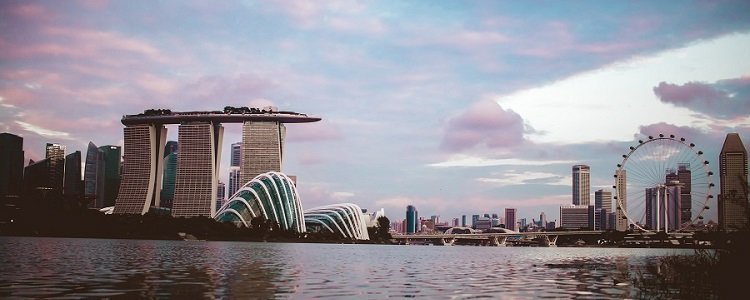 As a college or university student you're bound to catch the travel bug at some point. But living on a student budget isn't exactly conducive to jet-setting around the world. So when I was a first year diploma student at SAIT and a study abroad opportunity popped up in my inbox, I immediately set to work preparing an application. Student exchange trips are an affordable way for students to travel, learn, work, and sometimes even earn credits or certificates!
This particular student travel opportunity was made possible by the Global Education Network (GEN), an organization that brings together polytechnic institutes from the United States, Australia, Canada, and Singapore once every four years. It just so happened that it was Singapore's year to host, which suited me just fine.
In addition to getting to travel to a place I'd never been, I figured this trip would be an opportunity to connect with students like myself who'd soon be working in the professional world—you're never too young to start building your network, right?
Applying to study abroad
Applying for this chance to study abroad in Singapore wouldn't be my first student exchange trip. I'd already had an amazing experience on a previous student exchange in Quebec City, and I was keen to find another excuse to get on a plane and explore somewhere new. All I had to do was write an essay and supply a few references (academic and personal)—easy peasy!
When I found out my application had been successful, I was stoked: I got a $2,500 bursary that would be spent by my school to cover flight and visa expenses. This money also covered the cost of living at the college dormitories in Singapore as well as the cost of school supplies and materials while taking the course.
In addition, all of the excursions planned by the school were pre-paid, including transportation to and from activities, and any supplies required while there. While I wouldn't receive credits toward my degree during this trip, I would receive a certificate highlighting my achievement of completing an international business course through the Global Education Network. Not a bad deal, right?
Life as an exchange student in Singapore
I got to spend a whole month in Singapore, with about a week before and after the course ran in order to get used to the whole 15-hour time change thing. We spent weekdays in class and attending academic events, and evenings and weekends we were left to our own devices. The entire city of Singapore is the size of Calgary, so I quickly learned how to get around on the transit system all by myself.
The academic events were always really exciting and vibrant, and would highlight different elements of Singaporean culture. We got to experience traditional dances, foods, and music of the four dominant cultural groups in Singapore: Malaysian, Chinese, Taiwanese, and Indian.
My Singaporean instructors were amazing—they tended to provide minimal instruction to allow us to work at our own pace. Plus, tea breaks are a big deal in Singapore so we got to leave the classroom for a break every morning and afternoon to mingle with students and instructors over tea and snacks.
Studying abroad is a great way to make new friends
Student exchange trips are a great way to travel because it's basically like going on a really long field trip to somewhere far away, and how doesn't love field trips?
Before my trip to Singapore I'd never travelled outside of Canada, so I was glad I got to go with other people from school.
Getting to travel with a group of fellow students is actually one of the best things about studying abroad—it's a great way to make new friends. The group of SAIT students I travelled with were diverse, and included a variety of ages, interests, and disciplines. I spent most of my free time with this group, and also came to enjoy the company of many of the Singaporean students who acted as tour guides for us during the trip.
I made friends during that trip that I still talk to regularly today, six years later! It was also a great way to spend a summer between semesters studying. I was able to have a nice break from my regular classes, but still felt in touch with school responsibilities when I went back in September.
Advice for students thinking about studying abroad
During my month in Singapore I fell in love with the country as well as international travel. The weather was always hot and humid, and there was greenery and foliage everywhere you looked. There was so much culture to experience, so many new foods to try, such amazing architecture to look at, and so many different perspectives to hear. It was wonderful how open and inviting the people of Singapore were, so happy to share their culture and traditions with us.
If you're interested in travelling while you're in school I'd urge you to look into study abroad opportunities. We've got a whole post about how to find travel opportunities for students—start there, do a bit of research, and see what options are available for you.
And if you're a little nervous about travelling far from home, remember that you don't have to do an international study exchange—you could study somewhere in Canada like I did when I studied French in Quebec!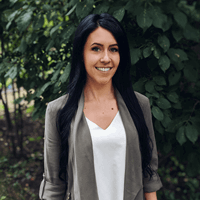 Law and Society
University of Calgary
I studied and worked in the hospitality industry and now, with 9 years of post-secondary under my belt, law school is next!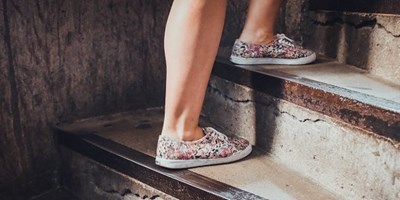 ​I was a first year university student studying the French language for the first time, when an opportunity came across my inbox. Mount Roya…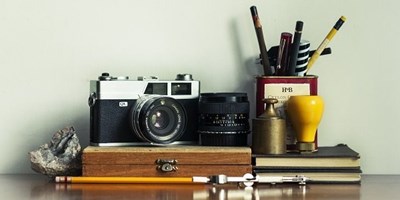 In the last year of my degree I did a semester abroad at Arizona State University in Tempe, Arizona. Doing a semester abroad means you get t…