Student Life
My student loan was denied
I made a mistake on my loan application and was denied. Here's what I did to re-apply.
You've probably heard the quote "If at first you don't succeed, try, try, again" at some point in your life, right? It's a quote from a British guy named William Edward Hickson who wrote about education in the 1800s. And I like to think it's still pretty relevant today. After all, nobody's perfect and everyone fails once in a while. Hickson's advice stuck with me when I faced a particularly frustrating obstacle recently: applying for a student loan.
Applying for a student loan
I've paid my way through round two of university on student loans. The basic idea behind student loans is this: you borrow money from the government to pay for post-secondary, your education increases your knowledge and skills so you can find more satisfying work, and then once you graduate you hopefully get a better job and pay back the borrowed money.
So here I am. I've officially begun my very last semester of university, but to pay for it I need one last student loan. The application process is now online and only takes a few hours—a major improvement compared to when I started university and had to fill out paper forms on campus. Unfortunately, the easy application process meant I paid less attention to the blanks I was filling in. There's a question on the form that asks you the amount of financial aid you need...
I wasn't paying close attention and typed "$1.00" when I actually needed over one thousand dollars. My student loan was denied.
What do you do if your student loan is denied?
I freaked out and actually developed a migraine from the stress. I've already taken time away from my studies for lack of finances, academic failure, and anxiety, which means that the typical four year undergraduate degree has taken me 6.5 years to complete. When I got the news that my loan had been denied, I felt like my life was over. There I sat with a cooling pad on my head, miserable and feeling like the world had just ended, when I decided that I could work this thing out. All I needed to do was search for the answer. All I had to do was try.  
Thanks to Google, I found the number for Alberta Student Aid. I was told that I needed to fill out a paper "Request for Reconsideration" form and send in an appeal. Someone at my university's office told me that the applications are available on the Alberta Student Aid website, so I went to the website, printed the loan appeal form, and filled it out immediately.
The last hurdle was documentation. You have to prove that you pay rent, utilities, and other expenses when your loan is denied so that Student Aid can see your financial need.
I spent my day driving around Calgary collecting documents and was even prepared to FedEX them so that they'd arrive quickly. Luckily, before I did this I read through my "Request for Reconsideration" Form once more and learned that I could scan these documents and upload them onto my Student Aid Profile—best news ever. Twenty minutes later my appeal had been sent and I saved a pretty penny by avoiding FedEX!
Waiting with my fingers crossed
I'll have to wait and see if my Level 1 Request for Reconciliation goes through or not. If it doesn't, stay tuned for a blog post about Level 2. There are 3 levels in total before your loan is officially denied, which means that you have to be prepared to try at least 3 times on each Student Loan Application you submit. If I can give you a piece of advice: always expect delays. For this reason, you should plan ahead and pay attention when you fill out your forms!
And above all, if you get knocked down take some advice from ol' Hickson and get right back up, dust yourself off, and try, try again.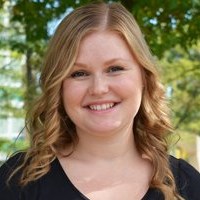 Management
University of Lethbridge
A lot of my classmates already have experience in business, so I've been able to learn from them and start building my network.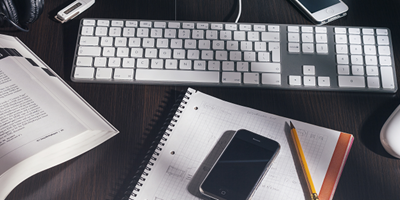 How often do you clean your room and find five hundred bucks? Not very often I imagine. Did you know there are scholarships you can apply fo…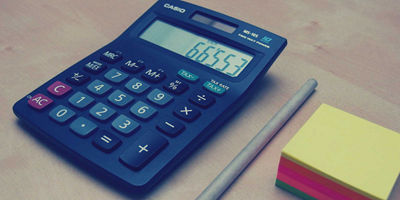 There are many ways to pay for your education: using your savings, working throughout the school year, getting financial support from family…