Student Life
Mountain therapy
Escaping to the mountains from the stresses of student life is how I recharge.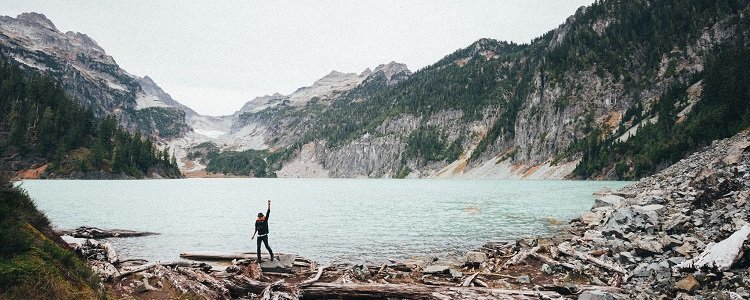 I'm a business student at Mount Royal University, which means that during the week my brain is filled with thoughts on things like supply and demand, assets and liabilities, brand strategies, and profits and revenues. My classmates and I spend countless hours behind desks with computer screens in front of us. While I love learning about business and marketing strategies, it can get a bit overwhelming sometimes.
We all need a way to unwind from the stresses of daily life, and my favourite thing to do is escape from the city to the mountains.
Spending time in the mountains helps me to reconnect with myself and reinstates my love for wide-open spaces. I like to think of it as my "mountain therapy."
Living in Canada, we have so many diverse landscapes at our fingertips. When I'm feeling burnt out or anxious, it's the mountains that call my name. The second I get on the highway I can feel my shoulders instantly relax and my mind settle at ease. Those drives are a time for me to decompress and look forward to the mountain adventures ahead.
Relaxation and Reflection
There's nothing quite as refreshing as that first breath of fresh mountain air. I like to use my time in the wilderness to reflect on my recent challenges and triumphs; I think about why I was successful in some moments and not in others, and this self-reflection helps me to prepare for the weeks ahead.
Aside from personal reflection, my other main objective when I go to the mountains is to relax. I've found that when I'm relaxed I'm actually more motivated as a student and an athlete, which helps to enhance my performance. Being in the mountains helps me to chill out, and the slower pace of life there has also taught me some valuable lessons.
What Mountains Have Taught Me
First of all, mountains have taught me patience. It's taken millions of years to form a jagged rocky mountain where no ridge or cliff is the same. The peaks endure harsh winds and welcome winter storms. My time in the Canadian Rockies reminds me that I too can be patient like a mountain. After all, rushing through life means missing out on the details and small pleasures.
The mountains also remind me to slow down and focus on the task at hand. When I'm hiking, I need to focus on every footstep so that I don't fall off a cliff. Back in the city, I face different cliffs like exams or job interviews, and I'm reminded to be calm, focused, and strategic in my approach to these challenges as well.
Adapting to Change
I think a lot of my successes in life come from taking the time to understand what I want to achieve and prioritizing what I need to accomplish. But I also experience failures, and the mountains have something to teach me about that too. They teach me about resilience, and about cultivating the flexibility to face new challenges.
The truth is, not every adventure is going to go as planned. I may not obtain every goal, but I can learn how to adapt and how to survive. Just as the mountains transform with every season, I too must learn how to prepare for the changes ahead of me.
I always look forward to the days I put aside to explore the mountains. I may have revenues and expenses on the brain for most of the week, but when I get to the mountains my only currency is sweat, peace of mind, and freedom.
So, I've got my mountain therapy, how do you unwind?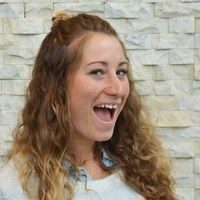 Business
Mount Royal University
A full-time business student, athlete, and entrepreneur, I study business and am aiming for a spot at the 2020 Olympics.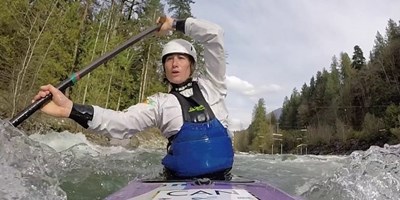 I dedicate 6 hours of my day to training as a member of the Canadian National Team for White Water Slalom Canoeing. I'm also a full-time thi…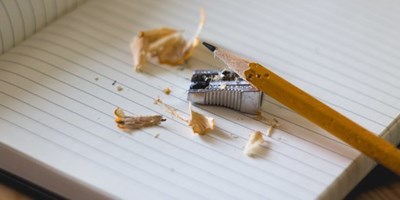 Are you so chill you've never stressed out about an assignment or an exam—not even a little bit? If so, congratulations, you're so chill you…