Student Life
Making history at the Pan American Games
Winning bronze in women's white-water slalom canoe racing. Up next, the Olympics.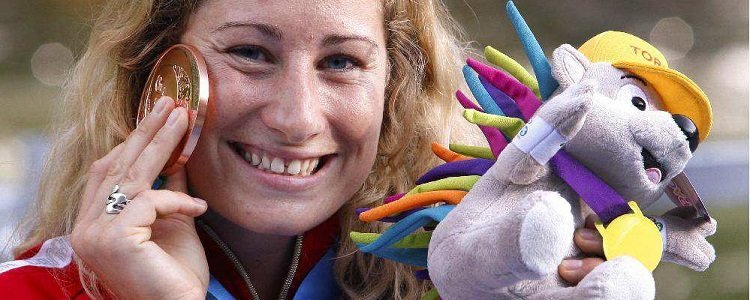 I splashed my face with the fresh, clear water of the Gull River before gripping the wooden t-grip of my paddle. It was the last minute before the start of the final white-water slalom canoe race in the Pan American Games in Toronto. I can still remember the afternoon sun on my skin, its soft warmth just moments before I launched into my final run.
I was competing at a moment when history was being made: that summer of 2015 was the first time women's canoeing had ever been included in a multi-sport games. I was also making history for myself—since my sport wasn't yet sanctioned as an Olympic event, the Pan Am Games was the highest level of competition I could reach. This was my Olympics.
The Race of a Lifetime
I breathed deeply as I looked across the river towards the swarm of spectators decked out in red and white that lined the shore of the scenic Minden White Water preserve. The clock began its countdown from ten: "… 5, 4, 3, 2, 1!"
I pushed off the start dock with my paddle and felt my canoe catch the turbulent current as I peeled into the white water slalom course. My heart was pounding as I crossed the starting line, hearing the whistles and cheers from my fellow Canadians.
Every stroke had to count, as I needed to score a fast, clean run. I wasn't just racing for myself; I knew the entire nation was behind me, anticipating a medal-worthy performance.
As I navigated through the extremely technical slalom course I was determined to do my best. The first section of the course was pretty difficult and the raging current at gate number four pushed me off my line. This meant I had to paddle hard to regain my position. There was no time to think, all I could do was stick to my game plan and try to gain valuable seconds through the rest of the course.
Reaching the Finish Line
As I crossed the finish line my body heaved with exhaustion, my muscles maxed out after expending every last ounce of energy. I'd given everything I had. After the Brazilian paddler came across the finish line it was official—I'd won the bronze medal! I was elated—years of training and preparation had brought me to this point, it was truly a life-changing moment of success.
With media cameras flashing and spectators cheering, the three medalists raised our respective gold, silver, and bronze medals in one hand and our Pan Am 2015 Mascot "Pachi" in the other. Together with the crowd we laughed, cried, and felt a sense of euphoria I'd never felt before. That moment of celebrating victory was the icing on the cake and a champagne moment I'll never forget.
Inspiring Others
The day after the competition my team and I checked out the Pan Am Village in Toronto where we participated in celebration ceremonies and attended a bunch of media appearances. As I was exploring downtown Toronto a man dressed in a suit approached me, recognizing my Team Canada uniform, and said: "I want to first congratulate you on your achievements as a Canadian athlete. I also want to thank you; through your ambition and achievement of your goals I feel inspired to achieve goals of my own."
Truthfully, I was a bit surprised. It hadn't occurred to me that through my efforts I could inspire others to achieve their goals. It was a powerful moment that made my win seem that much more significant. I had thought that winning the bronze medal was the defining moment of my success. This man's comment helped me to realize that my success was not just mine, but also my country's.
Moving Forward
I realize now that, for me, the most motivating and rewarding part of achieving success is being able to encourage others to follow their passions. That's partly why I'm pushing for gender equality in my sport—as the first female canoeists to compete in the Pan Am Games, my fellow competitors and I have initiated a legacy for future female canoeists to compete.
Now, my sights are set on the Tokyo 2020 Olympic Games—canoeing is one of the few remaining Olympic sports that lacks gender equality and I'm hoping that's about to change.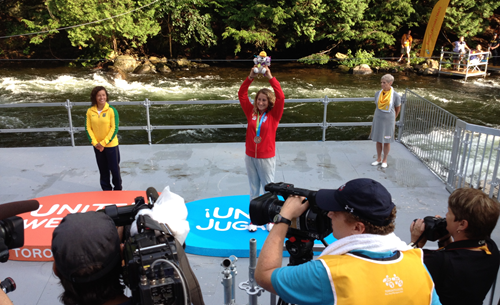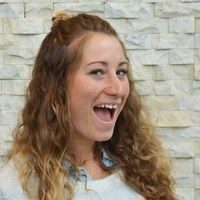 Business
Mount Royal University
A full-time business student, athlete, and entrepreneur, I study business and am aiming for a spot at the 2020 Olympics.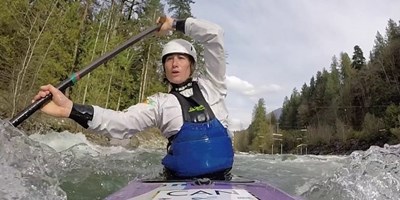 I dedicate 6 hours of my day to training as a member of the Canadian National Team for White Water Slalom Canoeing. I'm also a full-time thi…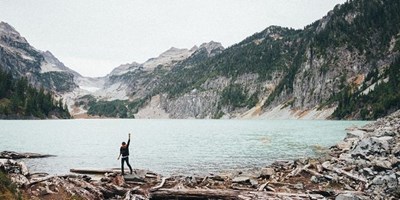 I'm a business student at Mount Royal University, which means that during the week my brain is filled with thoughts on things like supply an…