Student Life
Making gains and studying on trains
Time management tips for balancing school and sports from a former student-athlete who made it work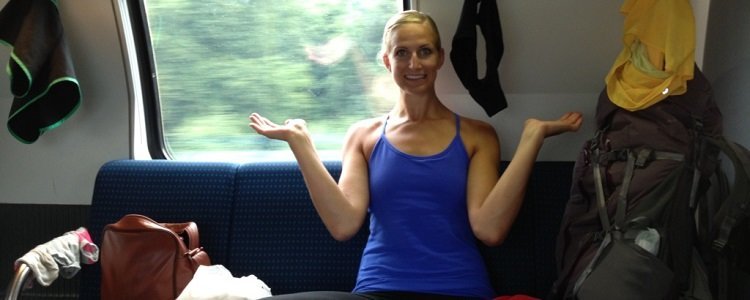 Life as a student-athlete is fun-filled and fast-paced. The key to success is figuring out how to balance the demands of your sport with the requirements of being a student. I'll be honest, trying to juggle a full course load and a social life on top of practice, weights, video sessions, and travel to competitions can often be overwhelming and exhausting… but it can also be exhilarating and fulfilling—it is what you make it!
I was a volleyball player during my undergrad degree at the University of Alberta. My schedule consisted of four courses, a workout, and a practice every week day. My weekends consisted of pre-game practice, video preparation, and games every Friday and Saturday night. Every second weekend we were traveling to away games from Thursday til Sunday.
Think that sounds like a full schedule? On top of all that I also had to find time for studying, seeing friends and family, and volunteering as a University Athletics Board rep! Was I always successful in managing this crazy schedule? Definitely not. But here I am today, with a degree and a ton of amazing memories!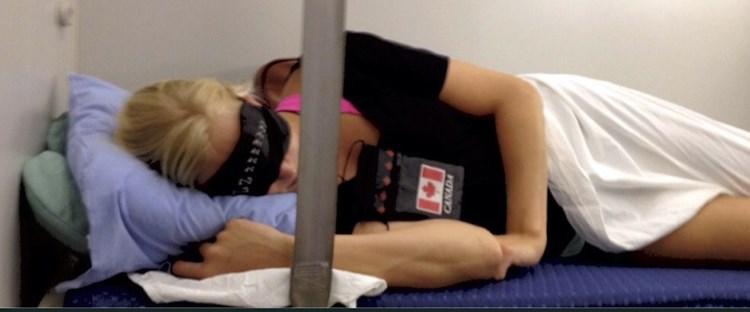 Time Management Tips from a Former Student-Athlete
1. Pick your Priorities
Get over your FOMO - being a student-athlete means that sometimes you'll miss out on fun times with friends. It also means that you'll experience a ton of amazing opportunities that others never get to, so it all balances out in the end.
Learn how to say no - I'm a do-er and a people pleaser. This one was hard for me. I learned that I don't always have to have an elaborate excuse to say no to something. People will respect your honesty if you just need some me time!
A good night's sleep is more beneficial than pulling an all-nighter studying. I promise Google will agree if you ask it.
Find a friend in every class. Sometimes, you just can't do it all. The good news is, you can probably borrow some notes from a friendly face if you have to miss class.
2. Make use of useless time
Become a good sleeper - On planes, trains, and automobiles. My specialty was in the Student's Union Building or on the table in front of me. No shame.
Become a good studier – Again, on planes, trains, and automobiles. Make use of waiting time and travel time. Bring headphones and find a seat to yourself to limit distractions.
3. Be proactive
Don't put off assignments until the day before they're due. Seriously, just don't.
Introduce yourself to your professors and explain your situation. ("Hi, I'm Joe and I play on the varsity curling team. I may have to miss some lectures while we're away in Halifax for Nationals.") Some profs will be avid sports fans and will be very accommodating. Others not so much...
Occasionally, the athletics department or an academic advisor will have to get involved. It's always better to get the process started as soon as possible, especially when it comes to exams!
4. Learn to love these things:
Google Calendar - the ultimate organizer
The Coffee Nap (yes, it's a real thing)
Ear plugs, neck pillows, and sleeping masks
Food preparation days, freezers, and bus snacks like homemade energy balls
For the long hairs: dry shampoo and top knots - the perfect sweaty style
Starbucks Gold Member Rewards Card
5. Remind yourself why you play
Never lose your love of the game.
Remember that your coach is on your team - don't be afraid to approach them and ask for support in any aspect of your life.
As a student-athlete, student comes first. Flunking out of school means that you're ineligible to play your sport. Staying on top of your studies might mean spending some nights in and seeking out extra help, but it can be done!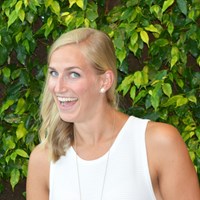 Rehabilitation Medicine
University of Alberta
Full-time Master's student discovering my new identity and interests after life as a varsity volleyball athlete.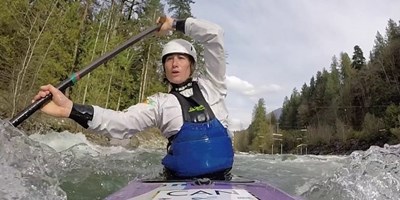 I dedicate 6 hours of my day to training as a member of the Canadian National Team for White Water Slalom Canoeing. I'm also a full-time thi…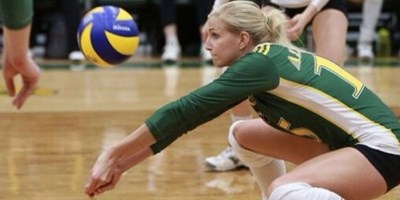 In this post I'm going to tell you a bit about my experience as a student athlete, and give you some advice on how to navigate the recruitme…