Student Life
How to beat the homework blues
Homework problems? Taking study breaks can reduce stress and keep you focused.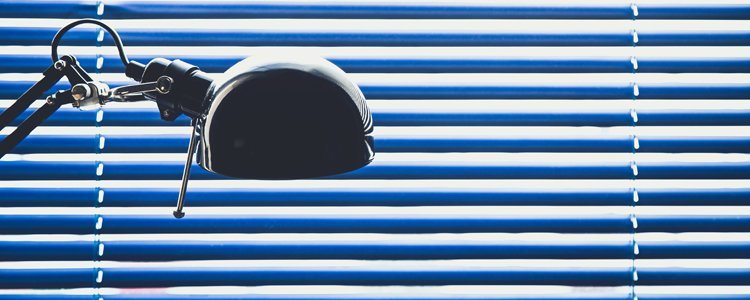 If you're a student, chances are you've got a lot of feelings about the following topic: homework. Whether you're the kind of person who gets a thrill from turning in a perfectly polished assignment, or you're a last-minute marathoner, homework is something that every student has to deal with.
The homework struggle is real. And they don't call it "homework" for nothing. It's work, hard work, and in post-secondary you might be surprised to discover that you actually spend more time doing homework than being in class.
Reduce stress by taking study breaks
There are projects to do, books to read, essays to write, and problems to solve. At times homework might become overwhelming, and in those times it's especially important to take a break from it all.
That's right. Take a break. It's perfectly fine.
When you're stressed about writing that essay, or about an assignment that's due in a few days, it can be hard to do your best work. I've been told by professors and students alike that simply taking a break is the single best way to minimize study stress.
Breaks can help you focus
When you're in a studying frenzy or desperately trying to meet a deadline, you can get overwhelmed, frustrated, and lost in all the information. Instead of trying to muscle through something that's feeling especially tough, try taking a break to refresh yourself, regain your focus, and diffuse the stress that's been building up.
Read a book, play a video game, go for a walk, cuddle a puppy—do whatever you gotta do to unwind.
Some of you might be thinking, "Is he nuts? Taking a break is going to help me with my homework how?" The thing is, when you take a break from your work you don't shut your brain off completely. Instead, you keep thinking about your task in the back of your mind without the stress of actually doing it.
Give your brain time to process
Thinking about your problem while relaxing releases some of that pressure, which can help you find a solution that might have been impossible to see while you were sweating over your homework.
Similarly, when you're studying for finals or that midterm that always seems to come up too quickly, take a break so your brain can actually process the information! I think we've all been guilty of the last minute cram session before a test. How much information from that stressful last-ditch effort did you actually retain?
Taking a break isn't procrastinating
Of course, there's a point where "taking a break" turns into "procrastinating," so don't go overboard with this advice. Make sure that your breaks are actually benefiting you, giving you enough distance from your homework to feel reenergized, but not taking you so far from your work that you can't return to it easily.
If you're heading to post-secondary you're going to be doing a lot of homework and studying, no matter what career you choose. So do yourself a favour and give yourself a break one in a while—you can reduce your stress levels and raise your grades!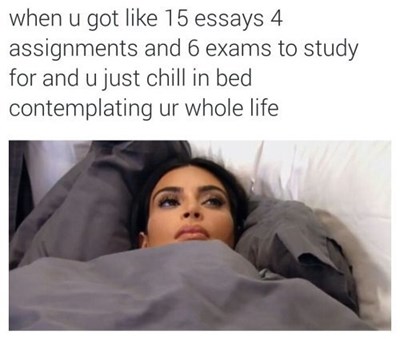 Source: Gurl.tumblr.com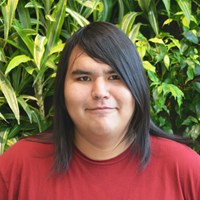 Communication Studies
MacEwan University
I moved to Edmonton for school which is kinda funny because I used to be terrible in school, to the point where I dropped out.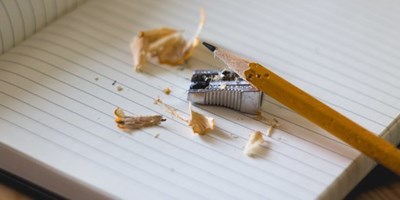 Are you so chill you've never stressed out about an assignment or an exam—not even a little bit? If so, congratulations, you're so chill you…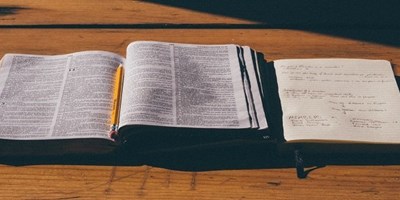 In junior high and high school you get unit exams that test your knowledge about 4 or 5 times a year, right? Well, in post-secondary exams w…