Student Life
How I learned to talk about mental illness
October 2 - 8 is Mental Illness Awareness Week. Did you know there are mental health resources and supports available to students?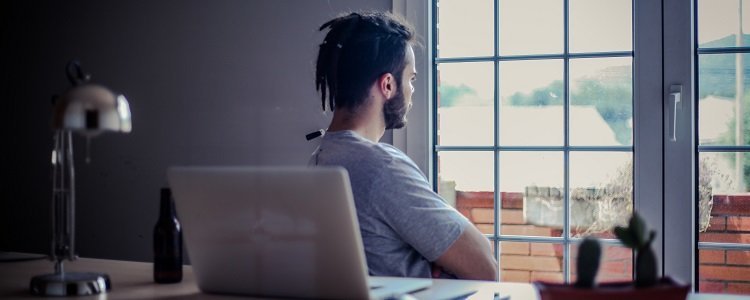 When I was in high school my parents and teachers were always droning on about homework, planning for post-secondary, and trying to control my social life. Back then, my brothers were already out in the working world, and I thought they had it made. They could stay up late and party all night, they could travel to New York or Las Vegas with their friends, and they were making money.
I, on the other hand, was headed to university. As I got closer to graduation, I hoped I was about to be set free. I figured leaving high school would be the beginning of the best time of my life. But that's not exactly what happened.
Instead, I had a really tough first year that brought on a period of depression. Fortunately, I was able to build a supportive community at my school and learn some important lessons about mental health. Now I want to share those with you.
My first year was a bummer
I had hopes of making a bunch of new friends at school, but comparing my life as a student to that of my brothers bummed me out a lot. Turns out I found it hard to meet people in my first year, and this led to my first real experience with depression. I felt alone.
After re-evaluating my life and what I wanted out of my experience at university, I decided to quit my job and look for work somewhere that employed students. I ended up landing a job near my school, which gave me an opportunity to build a new community with my peers. I finally started meeting people and making friends.
That's when things started to turn around for me and I no longer felt as isolated. In my second year I found myself paying more attention in class and around campus to the issues people were talking about. That's when I learned about an important topic: the difference between mental health and mental illness.
What is mental illness?
The week of October 2 – 8 is Mental Illness Awareness Week, so now's the perfect time to clarify a few misconceptions about this important topic. I think a lot of people confuse mental health and mental illness. What helped me understand the difference was a simple statistic:
One in five Canadians have a mental illness, but five in five Canadians have mental health.
Mental health is simply the spectrum of how you feel about yourself in your own mind. It could be positive or negative. There are lots of things that you can do to boost your mental health.
Mental illness, on the other hand, is often described as an illness that has a bad effect on one's mental health. A mental illness could be something fairly common, like an anxiety disorder, or something rarer, like schizophrenia, but the Canadian Mental Health Association says all mental illnesses can be treated by a medical professional. Mental illnesses are sometimes called by other names, such as psychiatric disorders.
I think the most dangerous thing we can do as a society is avoid talking about mental illness, because this just keeps people in the dark and prevents them from getting the help they need. This almost happened to me, because before I built my supportive community at school, my mental health was vulnerable to deteriorating and I could have easily developed a mental illness.
Talking about mental illness is especially important in post-secondary because school can be tough. Open, honest dialogue about the challenges that many students face—along with the supports they can access—can save lives.
Seeking help on campus
Not everybody has the same story as me. Some people might not connect with their classmates or – as in my case – their coworkers, so they might have to seek support elsewhere. Some people might be afraid of being judged, so they won't want to turn to people they know for help. Instead, they might want to talk to a counsellor or psychologist.
Both situations are totally okay! Post-secondary institutions across the province – and even outside of the province – offer resources and supports to help students manage their mental health to prevent or control mental illness. For example, when I was studying in Japan my host university offered programs to prevent mental illness and deal with homesickness while overseas.
My current university has a dedicated student wellness centre with a wide range of services available on a daily basis. Counselling is available on campus, students can get massages if they need to relax after a stressful week of assignments, and during exam periods the student association brings puppies to the campus for students who need to cuddle a furry friend (this is a great way to de-stress!).
Know your options
These services are useful to know about when planning for post-secondary. Take a look at the mental health supports available at the schools you are considering applying to, and keep in mind that most of these services will be available throughout the province (I've been told other universities have even cuter puppies than my school!). You can learn about these services on an institution's website, or you can contact a student advisor to ask for more information.
Bottom line: know that mental health support services are available for post-secondary students. There are even mental health support services available to you right now while you transition from high school to post-secondary, such as Kids Help Phone.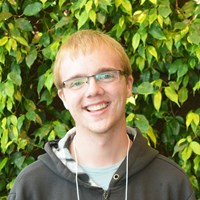 Communication Studies
Mount Royal University
I never knew what I could accomplish until I entered university and realized I held the key to my own success.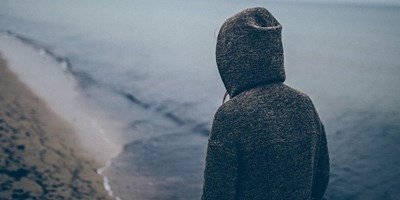 School is tough. Getting in—and staying in—post-secondary school can be difficult as well. But for some of us, that's not even the most stre…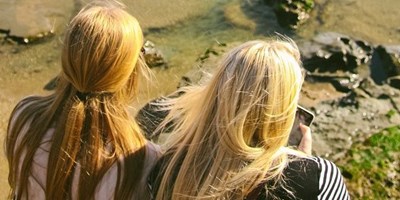 During my fourth year of university, I experienced the worst semester of my life. This was the year I broke up with my best friend.
I met H…