Student Life
How boarding school prepared me for university
Moving away from home to go to boarding school taught me independence, so I learned to cope with being homesick before university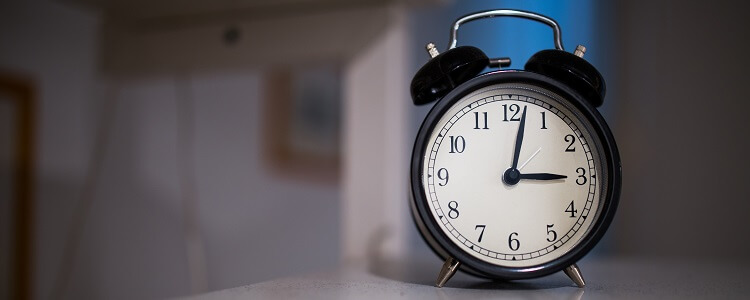 I moved away from home to attend boarding school when I started grade 10. I was nervous to leave my family, and my home—but boarding school turned out to be an incredible experience. In this post I'll share what boarding school was like for me, and how it actually prepared me to go to university once I graduated.
What is boarding school like?
Boarding school was a lot like Hogwarts: I had a strict schedule, wore a uniform, and lived in a house with 60 other girls. I went to classes that I liked and others, not so much. My house mascot was a white dove, and I used to love wearing our house colors of purple and white at competitive events, or showing school spirit by cheering on the boy's rugby team at a game.
My days started bright and early with a hearty breakfast at the communal meal hall, followed by singing hymns at chapel. Then I'd go to my morning classes, like Spanish and math. After lunch, I'd have a few more classes, like social studies and biology, and then I'd either attend rowing practice, train for our team's upcoming national regatta, or participate in one of my extra-curricular activities (I did stuff like painting, yearbook editing, and even woodworking).
In the evenings we were free to hang around campus with friends, watch a movie in a house common room, or do homework if we had any. Basically, I got to do cool things with my friends all day, every day. Boarding school was pretty rad.
How boarding school prepared me for university
Boarding school taught me independence, which would come in handy when I moved away for university. At boarding school I had to make my own decisions about how to spend my time. There were so many options when it came to extra-curricular activities, and my parents weren't there to choose my options for me, so I had to figure out what I was interested in on my own. Now that I'm in university, I'm comfortable choosing the classes I want to take, and figuring out the career I want to pursue, on my own.
Boarding school prepared me for living in university residence, because I had to be responsible for my own day to day needs like setting my alarm clock, doing my laundry, cleaning the bathroom, and being on time for things. 
I'm not gonna lie—my transition to university wasn't all easy, I did end up moving to a new province and even further away from my family. But I definitely felt prepared for the challenge, having already lived through a similar experience. For many of my new friends in university residence, it was their first time away from home. Because I already had experience living away from my family, I became a support for many of my friends as they figured out how to cope with living away from home.
How to cope with homesickness
Moving away for school, whether it's boarding school or post-secondary, is a pretty big adjustment. Living on campus is a great experience—you get to be with your friends all the time and do fun stuff together. But there are also times when it's really hard to be away from home, when all you really want to do is play with your family dog, or go to the mall with your friends, or go on a Costco trip with your mum for the free samples.
It's super important to have mental support when you're leaving home to go to school, to help you deal with the inevitable homesickness you'll feel. Homesickness is when you really miss what used to be: you miss your family and friends, your old high school, your home, the routine you used to have. When I started university in residence, a lot of my friends there felt homesick. Here's the advice I shared with them on how to cope with homesickness:
Stay connected to family and old friends

Set up new routines for yourself

Make your new room your new home

Bring things to your room that make you smile and remind you of home, like a childhood blanket or teddy bear
When I moved into residence at university I still struggled with missing home, even though I'd been living away from home since I was 14. I coped by putting up pictures of my family and friends from boarding school. I found new friends in my residence halls, in classes, and by volunteering on campus. Being able to find friends that were experiencing the same feelings as me was most important—it helped to have people to talk to.
Pro Tip: Everyone living in campus residence is going through the same process of leaving home, so why not support each other through it.
At the end of the day, there is only so much preparation you can do for a big new adventure. If you find yourself feeling lost on campus or in life, I guarantee there is someone out there feeling the exact same way, and they may even be sitting beside you in your first year psychology class.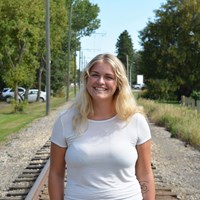 Urban Studies
University of Calgary
University gave me the opportunity to move away from home, and the ocean. I found my passion for the earth next to the mountains.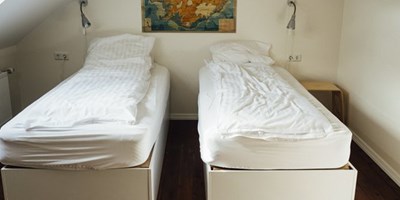 Living in residence; this either strikes fear or joy in the hearts of first-year students. For many, this is the first time they've ever liv…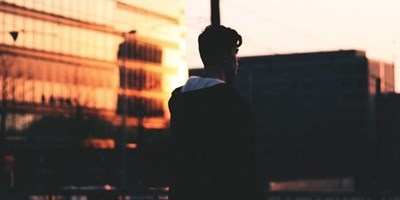 Universities, technical schools, public and private colleges... the list of places that you can get educated after high school goes on and o…