Student Life
Hairy, broke, and fabulous
I thought I'd created a solid budget but I didn't account for surprise expenses.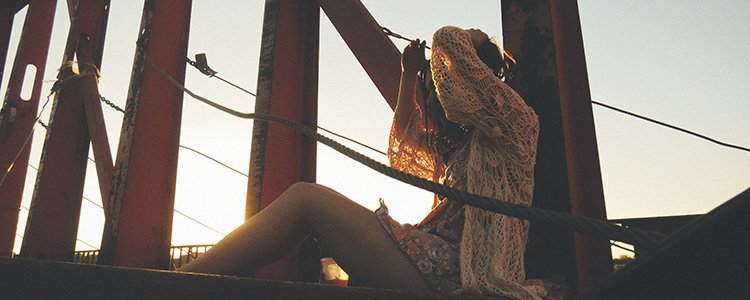 Unless you win the lottery, there's going to come a day in your life when you'll have to make a budget. That day came for me just shortly after becoming a single mom. I was on maternity leave, receiving no child support, and had to figure out how to feed, clothe, shelter, and provide for my little family of two for less than $1,000 a month. Let me tell you, things were tight!
I need a budget
I knew I needed to make a budget, because by the time I paid for all the basic necessities there was almost nothing left over. Going out for a $2 coffee with friends was a big deal. After spending hours pouring over budgeting guides on Google, I came up with what I thought was a pretty solid budget for the month.
So much so that I even had a little spending money to treat myself to a "new to me" dress for a wedding at the end of the month. I was ecstatic! It had been so long since I'd been able to buy anything for myself that I ran out and immediately bought a beautiful cocktail dress. I felt absolutely stunning in my new dress and couldn't wait to wear it to the wedding. However, that was it for my spending money for the month—I had zero wiggle room for anything else. 
The fact that I didn't have a financial cushion to protect me at all probably should have been my first clue that buying a dress shouldn't have been a priority that month, but I was new to this whole budgeting thing.
A lesson in budgeting for the unexpected
It's also impossible to predict in advance all the unexpected things that happen in life. The big uh-oh came a few days later when I went to shave my legs and my razor head broke off in my hand. This might not seem like a big deal to some, but I'm Italian: grizzly bears have less hair than me. It was a huge deal.
I tried to stay calm, but panic quickly set in as I had visions of going to the wedding with tufts of thick black hair poking out of the corners of my beautiful new dress, people inquiring where I got my awesome leg warmers, or even worse—getting mistaken for a man! I immediately pulled up my banking info to see if there was anywhere I could cut some spending to buy a cheap disposable razor to hold me over until payday, but every cent was spent in other places.
It was official: there was no way I was wearing that beautiful dress to the wedding. It would be a turtleneck and jeans for me. I was devastated; my one splurge in months had ended up being a total disaster.
I was the hairy girl at the wedding
But you know what? Being hairy wasn't the end of the world. My bills still got paid, there was food on the table, and all my pants had a natural fleece lining! By the time the wedding rolled around I'd gotten so used to being hairy I decided to wear my new little dress anyway.
Turns out, some things (like being part bear) might be a big deal to you, but nobody else cares or notices. Not once did anyone stop to ask me which zoo I'd escaped from or if I'd rolled in fun fur. I had totally overreacted to my budgeting fiasco. 
So when the groom asked if he could take a picture with Chewbacca, I put on my biggest smile and made sure I put my best (and hairiest) foot forward, knowing no Wookie ever looked this good.
Budgeting tips from Chewbacca
Don't sweat the small stuff.
As long as your basic needs are covered you're doing okay.


Build up a cushion.
Even if it's only putting $10 a month into a savings account for those unexpected costs.


Learn to roll with it.
You can budget till you're blue in the face and things are still going to go wrong once in a while.


Be honest if you can't afford something.
We've all been broke at one point. Your friends and family will understand. You might not be able to go see that movie in theatres, but watching a DVD at home is a great alternative.


Save your splurge purchases till the end of the month.
If an unexpected cost does come up, you aren't playing catch-up for the rest of the month.


Live within your means.
You don't have to be rich to be happy, just realistic.


Learn to laugh at yourself.
Life happens and you'll come out healthier and happier if you don't sweat the small stuff.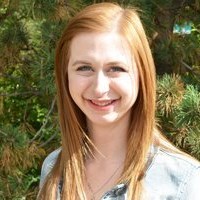 Education
University of Alberta
Think being a student is hard? Try being a full time single mom too! I juggle potty training, working, and a full course load.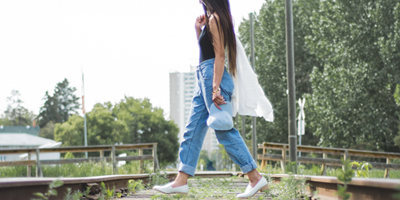 For as long as I can remember I've had to budget my finances while in school. Whether it's textbooks, healthcare bills, or replacing a stole…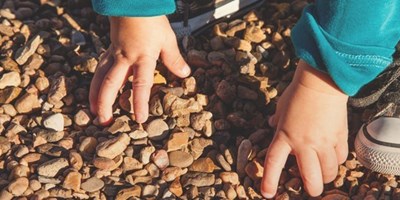 Nobody plans on being a single parent. Yet life has a funny way of delivering the unexpected, and mine came as a little bundle of blue just …