Student Life
Going to the campus gym
Hitting up the campus gym is a great way to reduce stress, meet friends, and stay fit during school. It's also a good study break!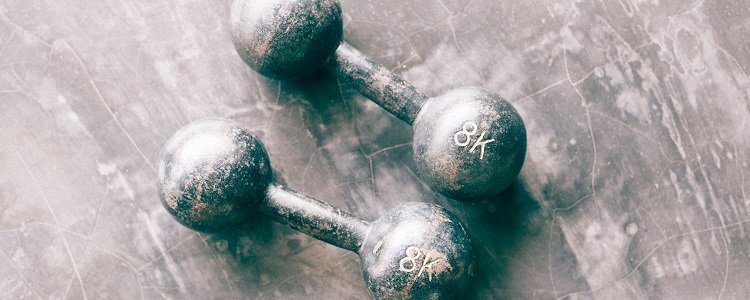 We all know that exercise is an important part of a healthy lifestyle and all, but what about when you're a busy student? How on earth are you supposed to stay fit when you've got classes to attend, tests to study for, maybe a job or volunteer commitment to uphold, plus that thing called a social life, amirite?
That's where the campus gym comes in. Most schools have some sort of gym facility located on campus so that students are able to work out without having to stray too far from school. 
Having a gym on campus is super convenient, but can also come with a few challenges for those of us who get anxious going to new and unfamiliar places. Let's face it, a new gym can be intimidating.
In this post I'll talk about my experience getting familiar with two different campus gyms, and I'll share some tips and tricks to help make your first visit a little easier.
My first experience at a campus gym
During my first year at college I had this friend I played roller derby with who was the definition of a "Gym Rat"—with the arms to prove it. Just days into my new life at college she convinced me to hit the gym with her. I was game, so I filled my water bottle, put together some sort of functional outfit, and off we went.
The gym at the college was small, like the college itself, so I didn't feel intimidated. I started going to the gym regularly because I enjoyed taking a break from my classes, seeing my friends, and obvs making gains. Eventually I felt confident enough that in my second semester, when my friend left school, I was able to go to the gym by myself.
Looking back, I was proud of myself for making the gym part of my weekly routine. Unfortunately, my newfound confidence as a Gym Rat-in-training would be squashed as soon as I found myself on a bigger campus—with a much bigger gym.
Working up the courage to go by myself
In my second year I transferred to the University of Lethbridge and found myself craving a return to the gym. Only, this time I was nervous: I had no friends to go with me, plus I didn't even know what the gym looked like… and there was no way I'd ask anyone for a tour.
With Team Alberta tryouts coming up quick I needed to be in shape, so I finally worked up the courage to go give the campus gym a try.
I'll be honest: I felt like throwing up before I even got to the gym. I was worried I'd look like a total newbie and everyone would judge me. I've since come to realize that nobody actually cares what you're doing at the gym, but at the time this was a very real concern!
Warming up to an intimidating campus gym
The first few days I was in and out of the campus gym in a flash. I couldn't bear to wander around aimlessly trying to figure the place out (and I was too proud to ask for help), so I stuck with what I knew: I'd put my headphones in, keep my head down, and bolt upstairs to run the track. I'd run a couple of laps and then bolt back down to the dressing room. This lasted for about a week or two.
Gradually, I started to get more comfortable with my surroundings. I started to explore what else the gym had to offer besides the track. As I started to realize that nobody at the gym was paying any attention to me, I got the confidence to leave the track and start using some of the weights and machines too.
If you're like me, after a while the gym will become second nature and you won't even have to think about what to wear and where to go. Until then, if you're not feeling confident, read on for some helpful advice to get you started:
Tips & tricks for working out at the campus gym
Go with friends – If you're worried about going to the gym alone, find a friend. Friends make it easier to feel more comfortable at the gym and if you think you look like an idiot, you have someone to ask.
Bring your own beats– Always listen to good music at the gym. It keeps you in your own little world where you don't even think about people who may be judging you – plus the music they're playing through the gym speakers usually isn't that great.
Have a plan– I found that a good plan really keeps me focused and in the zone.
Bring a hair tie – For all you long-hairs out there, ain't nobody got time for working out with your hair in your face.
Buy a locker – one of the main things that stopped me from going to the gym was that I had to carry my gym strip everywhere. That gets really annoying, fast. Plus, if you have a terrible schedule and you can only go the gym in the morning, it's convenient to be able to shower after your workout—and a locker will help with that.
Ask for help – if you don't know where something is, or what some machine does, just ask. The facilities will always have someone working who is more than willing to help and it's better to ask then to hurt yourself trying to use a machine incorrectly.
Keep a schedule – you're more likely to actually go to the gym if you keep a routine. Look at your school's gym schedule and try to avoid peak hours (4:00 – 6:00 PM). This is the busy time with students finishing up classes and people getting off work, and it can be tricky to have the space you need and the machines you want.
Check out other facilities – if you plan on going to a bigger university or even some colleges, chances are that there are tons of facilities that you get access to as a student. The University of Alberta, Calgary, and Lethbridge all have the cost of the gym membership worked into tuition so you don't even have to worry about paying every semester. Look into things like rock climbing walls, intramural sports teams, and swimming pools – who knows, you might find something that you have a real passion for!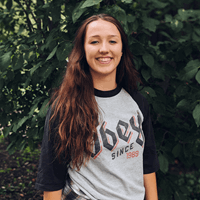 Education
University of Lethbridge
I've always wanted to inspire others, so becoming a teacher is the next step in my journey.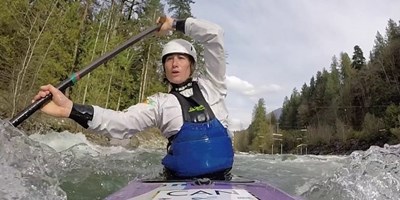 I dedicate 6 hours of my day to training as a member of the Canadian National Team for White Water Slalom Canoeing. I'm also a full-time thi…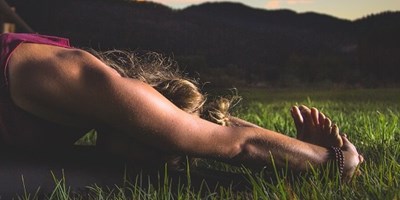 As a student athlete it's definitely a balancing act to have so many things on the go: work, school, athletics, not to mention a social life…