Student Life
20 tips for making new friends at school
Caution: Some tips may not work for everyone … and some may not work at all.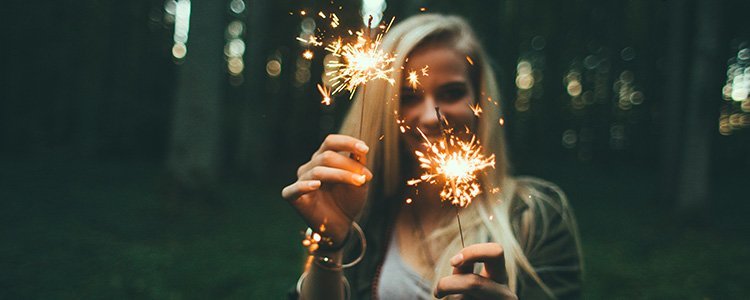 Friends. We all want them, but sometimes they can be hard to find. Well, lucky for you school tends to be filled with lots of cool people. The following are 20 tips for how to make friends at school.
Caution: Some tips may not work for everyone … and some may not work at all.
Strike up a conversation before class starts with the people sitting around you. Chances are you'll be sitting in the same spot all semester—after all, we are creatures of habit.


Walk up to someone who looks friendly and proclaim that you are now friends as loudly as possible. This one has about a 50% success rate.


When you meet someone new, ask a few leadings questions to spark conversation. People love to talk about themselves! You could try: Where are you from? What are you studying? How'd you spend your weekend/summer break? What are your thoughts on unicorns?


Borrow a pen or pencil from someone, this can be a great way to break the ice and start chatting.


If you see someone reading a book, ask them about it. Alternatively, ask about their computer/phone/tablet—say you're looking into options.


Remember: everyone loves a compliment, as long as it's genuine.


If you have the option to sit alone or next to other people in the student lounge/cafeteria, skip the solitary seat and join someone else—as long as they aren't deep in study mode. Strike up a conversation (try questions above).



You could approach making friends 'Big Brother' style by

 locking people in a classroom together until you all become friends, and voting out the trouble makers.


Join an Intramural sport team or work out at the campus gym—you could score a workout buddy!


Go to the campus bar or café. Everyone is already in a good mood, so making friends is easier. Go on a Friday, even better.


A smile goes a long way. Maybe you see the same people waiting at your bus stop every morning, or you recognize someone from class in line at Starbucks; a familiar face and a smile can be a good lead into conversation.


Group Projects: Chances are you'll have at least one in each class. Working on group projects can be a great way to make friends—be sure to do your share of the work and try to keep things fun!


Clubs: There are loads of different campus clubs, and if you can't find one you like then you can start one. Clubs are a really easy way to meet new people who share your interests. [Insert shameless plug for Swing Dance Club here].


Residence: If you live on campus you'll likely be in close quarters with other students, and so long as you're a good roommate you can make lasting friendships this way.


Make "Friend Wanted" posters with your phone number on them, and post them around campus. Alternatively, hang a poster around your neck and walk around. It's like the Free Hug campaign but with friends!


Join campus Facebook groups, like MacEwan University Confession Page. See if your school has a local first-year Facebook page. There are a lot of other new students looking for friends and people to hang with during breaks, etc.


Share food! Food brings people together—and the quickest way to a fellow student's heart is often through their stomach.


Go to orientation! This is a great way to meet a bunch of new students who are all in the same boat as you: new to campus, maybe even new to the city.


Go to events on campus: football games, plays, fundraisers, student conferences, art shows, protests, snowball fights, ultimate Frisbee competitions...


VOLUNTEER. This one's a no-brainer. Find a cause you care about and volunteer some of your spare time. You'll boost your karma, meet new people, and have fun. It's a win-win situation.
Don't be afraid to put yourself out there—there are plenty of students just like you looking to make friends, and most people appreciate good conversation.
Remember: you're not the only person who feels shy or nervous when meeting new people, so help others by being casual and easy-going. When in doubt, humour is a great way to ease tension and get people talking.
So say hi, ask questions, be yourself, be genuinely interested in the people you connect with, and you'll do just fine. Strike up a conversation and see where it goes. If it goes well, be sure to nurture your budding friendship and you'll be well on your way to making fast friends with your fellow students.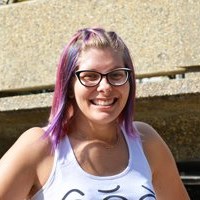 Commerce
MacEwan University
You can find me daydreaming about unicorns, swing dancing, or studying. Always in search of a nice couch to nap and read a book.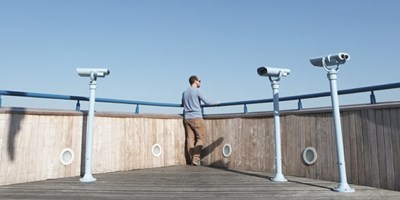 One of my biggest worries when I entered post-secondary was that it'd be hard to make friends. See, I grew up in rural Alberta where it's pr…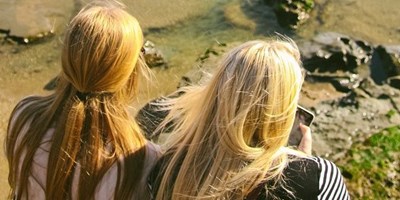 During my fourth year of university, I experienced the worst semester of my life. This was the year I broke up with my best friend.
I met H…