Resources
Tips for getting your first job: writing a résumé
Learn how to write an effective résumé as part of our series on getting your first job.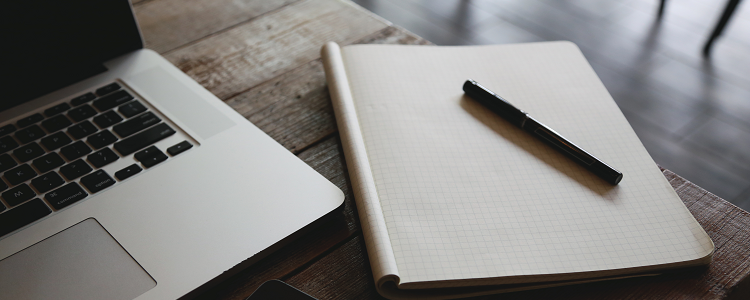 Welcome to the first post in my 3-part series on landing your first job: from writing a killer résumé, to applying for work, to nailing your interview.
Nothing beats getting that first pay cheque. I remember being super psyched seeing my first couple hundred dollars and thinking about what I could spend it on. Maybe a movie or the sweater I'd been eyeing at the mall. The world was my oyster. But before the money could be deposited and the fun could be had, I had to get the job!
I remember thinking that finding a job would be much harder than it was. Turns out, it was all in my head. I found that breaking my job search into small, manageable steps made it a little easier to work through. The first step in any job search is, of course, writing a résumé.
A résumé is a simple list of your skills, experience, and achievements, which helps employers determine if you are a good fit for the job. For any student in or just out of high school, putting together a résumé can seem daunting, especially if you aren't sure what you have to offer. I remember thinking "I haven't done anything yet, what am I supposed to put on this thing?" The answer is: there's a lot that you've done that can be included.  
What to Include in Your Résumé
Basic Information

Include your name, phone number, address, and email. This area should be prominently featured as this is how your future employer will contact you for an interview.

PROTIP: Make sure your email address includes your name and is professional! When I look at my first résumé, I cringe to think my email address was taurus_hottie15 instead of something simple and professional like my name. 

Skills & Abilities

Here's where you list what you're good at. Think about the skills you have that can transfer to other tasks. One way to do this is by creating a skills inventory (basically a list of the things you're good at). For example, in my leadership class I developed skills in time management, problem solving, following a budget, marketing, and teamwork. Ask yourself: are these skills something I can use for the jobs I'm applying for? If yes, include them.

PROTIP: If you get an interview prepare a story of a time when you demonstrated a specific skill. This can be working on a project, playing a team sport, or any other time you can prove you used this skill.

Work & Volunteer Experience

For work experience, things like baby-sitting, coaching, raking leaves, or shoveling snow all count. When I was 12 years old, baby-sitting for family and neighbours helped me get my first job at McDonald's. This experience counts!

PROTIP: If you don't have much work experience, think about your volunteer experience. This can include a single day you volunteered for your church or participating in an event at school such as the Terry Fox Run.

Education

List your current school and what grade you're in or, if you've graduated, indicate that you've earned your high school diploma. Include the years you attended. As you go on to other schooling, such as college or university, you can add onto this.

PROTIP: You can also include additional training courses here. Maybe you've taken First Aid certification? What about a coaching workshop? Maybe a part-time art class at the library? These are all great things to add that show you go above and beyond.

Achievements

Your achievements and awards say a lot about you. Did you get a perfect attendance award at school? This will tell your future employer that you are accountable. Maybe you received a sportsmanship award, which shows your enthusiasm and positive attitude. If you were placed on the Honour Role, your employer will want to know. Any achievements, no matter how small, could tell an employer something great about you. Remember, you are marketing yourself to an employer—they'll want to know the good stuff you've have done.
When formatting your resume, keep in mind that your basic information always comes first and the rest is flexible. I like putting my skills first so I can market what I have to offer to an employer right away. Then, my work or volunteer experience demonstrates that I have the skills I've listed. I follow up with my education, and finally my achievements to ensure my résumé ends on a high note.
What About References?
Some people choose to include references on their résumé. This can be a bad idea. While most employers ask before contacting your references, some don't. It's common courtesy to let your teacher, coach, family friend, or parents of the kids you baby-sit know that someone will be calling them on your behalf. Giving them a heads-up lets them think out what they want to say about you.
PROTIP: At the bottom of my résumé I write: "references available upon request." I suggest you write a separate page for references that you bring to your interview.
How to Make Your Résumé Stand Out
Once you're finished writing your résumé, print out a copy and give it to someone else to revise. Guidance counsellors, teachers, and parents are great for this. A printed version allows them to mark it up. Then, make any necessary edits and get another person to look it over. The first draft of your résumé will never be perfect, so take the time to edit and have others look it over to get it just right.
Finally, look up some interesting templates on Google, Pinterest, or other creative search engines. Stealing someone's exact design is plagiarism, but you can get ideas to make your résumé stand out. Sometimes, having a small pop of colour in the text for your name can go a long way. Don't go overboard, but try to be a bit unique. I remember adding a little block of colour behind my name on one of my first resumes, and my interviewer actually told me I had a great look to my résumé . Something simple can go a long way!
Résumé Templates:
Last but not least, don't sweat it if your first résumé isn't an impressive list of achievements like curing cancer or fighting off wild boars. If you're a high school student, or freshly graduated, no one will expect you to have tons of experience and achievements—you're just starting out and that's totally cool. Your résumé is meant to be a reflection of where you're at now—as you go through life and gather experience, your résumé will grow and change.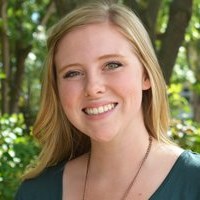 Education
University of Lethbridge
I got pretty involved at my school and made a lot of friends that way, whether from joining a club or attending campus events.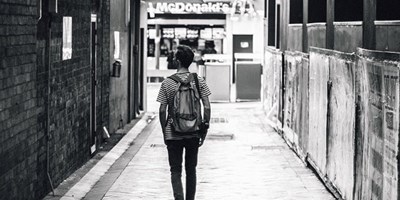 Welcome to part 2 of my 3-part series, "Tips for Getting Your First Job." In part one, I talked about how to write a killer résumé. Here, I'…