Resources
Tips for getting your first job: applying for work
How to find work and apply for jobs as part of our series on landing your first job.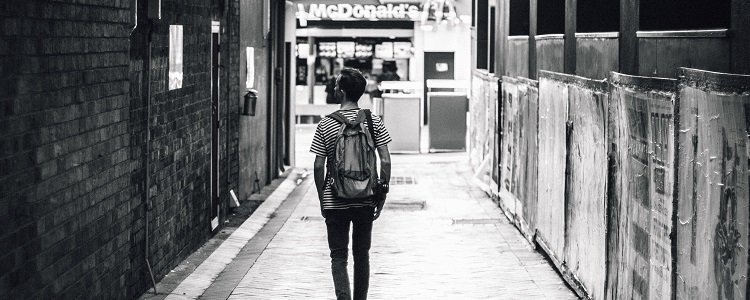 Welcome to part 2 of my 3-part series, "Tips for Getting Your First Job." In part one, I talked about how to write a killer résumé. Here, I'm going to talk about the actual leg work needed to find your first job.
Being a broke student for many years, I've done my fair share of job hunting. Sometimes, I was looking for the perfect summer job in a field I wanted a career in. Sometimes, I just needed a quick part-time gig to make enough money to feed myself. As a student, I've worked at Starbucks, McDonalds, a jail, and some not-for-profit organizations. Each of these jobs taught me a lot, including which fields I might like to work in, and which ones I should steer clear of.
Once you create a résumé, there are a few different ways to go about looking for your first job:
Apply Anywhere
The idea behind this approach is to cast your net wide to increase your chances of finding a job. If you're just starting out, hitting the pavement and handing out a bunch of résumés can be incredibly efficient. Plus, if you don't really know what you want to do for work, you can apply a bunch of different places and see who bites.
If you've never had a job before, you might not really know what you enjoy doing. This is the perfect time to try anything.
There have been a handful of times that I wanted a job just for some extra money and so I made a basic résumé and printed out 20 copies of it. Then I went to where a lot of jobs would be. Sometimes I'd go to malls or shopping centres, or I'd walk down a busy street in my community. Here are a few tips for handing out résumés:
Dress to impress - Make sure you're clean and dressed professionally.

Don't bring friends - You'll look more professional and focused by going alone.

Speak to the manager - When you walk into places of business ask to speak to the manager. Sometimes, in retail or food stores, clerks or cashiers may ask why. Let them know you are applying for employment.

Introduce yourself and shake hands - When the manager or owner comes by, introduce yourself and shake their hand firmly. Then, hand them your résumé and tell them you'd like to apply for employment. Once they have it, thank them and tell them to have a good day. Being polite, but to-the-point will make a great first impression.

Be prepared - Be ready for an on-the-spot interview, just in case. I know from experience.

Be persistent - Don't stop until you handed out all of your résumés. Sometimes this can take some time, so set aside a few hours.
What I found when using this strategy was that I received 3-4 phone calls for job interviews in the days following. Sometimes it took as long as a week to hear back, and that's alright. I found this to be an incredibly efficient way to get a job quickly.
Apply for a Specific Job Posting
Another way to job search is by tailor-making your résumé for a specific job posting. For example, when I heard of a job I really wanted working as a day camp counsellor, I wanted to make a case for why I'd be the best candidate for the position. I did that through my résumé, by using keywords from the job posting to show that I had the skill set and experience they were looking for. I made sure to hand in a physical copy of my résumé as well, which set me apart from the online applicants.
I'd encourage you to go to the places you want to apply and put your résumé right in the employer's hand. This will set you above the competition so that, rather than seeing a piece of paper, the employer will see a person when reviewing your résumé.
Apply Online
These days, more and more companies are moving to online applications. This can make job searching easier but keep in mind that many online job postings receive hundreds of applications. If you're applying online, you can set yourself apart by still dropping off a copy of your résumé in person or by calling the employer to express your interest in the position and maybe ask for further information on the job.
Looking for your first job is a lot like digging for buried treasure. If you just barely skim the surface when digging, you may not find anything at all. Job searching requires effort and often those who have an open mind about what they'd be willing to do for work are rewarded with the job.
Of course, this process can take some time and you may not get the first job you apply for. Stay positive and keep looking until you find something!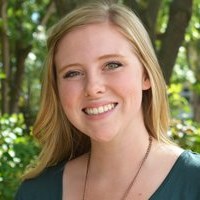 Education
University of Lethbridge
I got pretty involved at my school and made a lot of friends that way, whether from joining a club or attending campus events.