Planning
Upgrading helped me find my path
I wasn't stoked about upgrading after high school, but I'm glad I stuck with it because upgrading helped me discover my passion.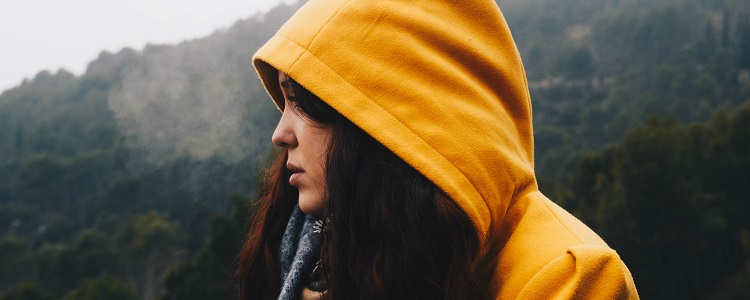 Upgrading wasn't a choice I made on purpose, but due to my choices throughout high school it was something that ended up happening on its own. At first I felt bad about having to upgrade; but now I realize how valuable upgrading was in helping me plan for my future.
Making the (unofficial) decision to upgrade
Around February of my grade 12 year I knew I didn't have the grades or the classes I needed to apply to post-secondary, and quite frankly, this came as a relief. I had no idea what program I wanted to enroll in, and the thought of having to choose my next step was daunting. Perhaps unsurprisingly, when graduation rolled around I was totally not prepared for life after high school.
I hadn't even tried to apply to college or university—I figured I'd just follow my friends, which meant attending Centre High to upgrade. Looking back, I think I knew that I wasn't ready to attend post-secondary straight out of high school, but the bad rap that upgrading had made me feel as if I were missing out on something.
Initially, I was embarrassed to tell family members of my decision to attend Centre High—I'd been given some bad advice that if I needed to upgrade I shouldn't bother with post-secondary at all.
Unexpected success at Centre High
My initial judgements and fears about upgrading at a place like Centre High could not have been more wrong. Once I got there, I realized that it was exactly the type of place I wanted to be. I was allowed the independence and autonomy I always wanted so I felt more motivated when it came to my studies. Teachers there were extremely kind and helpful, and being treated like an adult drove me to also prove what I could offer as a student in return.
I was always early to my classes and excited to learn, and I discovered a lot about myself as a learner: for example, I don't hate Biology after all (turns out Bio 30 was one of my favorite classes to date!). Centre High's independent learning environment would also help ease my transition into university a few years down the road because the classes were taught like lectures (the style of a lot of post-secondary classes).
How upgrading influenced my university experience
During my second semester attending Centre High I enrolled in an Aboriginal Studies 30 class in lieu of Social Studies 30. Initially, I was really excited to take this class as I'd always had a particular affinity for history. But I also didn't know much about Canada's Indigenous population. Therefore, I knew I'd be learning something completely instead of taking the easy route and re-doing Social 30 to improve my grade.
One of my classes was taught by Chris Andersen (he's the Dean of Native Studies at the U of A) and this class truly changed my entire learning path. I learned about treaties as well as the stereotypes and current issues faced by Indigenous peoples in Canada. The class opened my eyes to issues I wasn't aware of before, and made me a more compassionate person.
I learned that it's important to understand how history informs the present day, and that bringing awareness to the struggles of others can help us to avoid judging a book by its cover—so to speak.
After my first class, I knew immediately that I wanted to learn more on the subject. My teacher encouraged me to look into the Native Studies program at the University of Alberta, so I did.
Honestly, it was not a program that would have ever come to my mind prior to taking this class. But I'm glad that I discovered it—because I'm now a student in that program and my whole life has been impacted in such a positive way as a result. Not only have I found a subject area that I'm passionate about, but I've also made lifelong connections with people I've met during my studies.
I'm proof that upgrading is worth it
My experience of upgrading and Centre High, and discovering a field I'm passionate about, has been extremely encouraging for me as a student. I'm living proof that if you have to upgrade after high school, it's not the end of the world. By remaining flexible and open to possibilities at Centre High, I was able to discover the right program for me—one that I didn't even know existed!  
If I could give you one piece of advice it would be to enjoy your path as much as possible and learn to accept your setbacks as key pit stops along your ride to the final destination. You may have the misconception that upgrading is "bad" or only for people who aren't "up to par" but I think that's far from the truth. Many post-secondary students have upgraded. Sometimes I even wish I could go back to Centre High since I enjoyed my time there so much!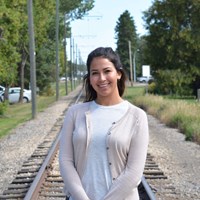 Native Studies
University of Alberta
I never thought I'd be pursuing a degree in Native Studies but it's allowed me to pursue so many interests I didn't know I had!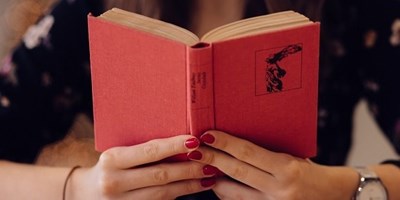 When I was 18 and fresh out of high school I had no idea what I wanted to do with my future, so I got a full-time job at a local grocery sto…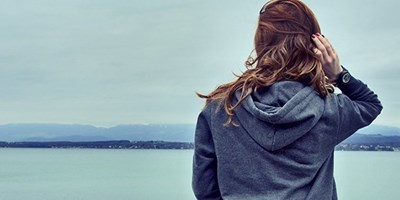 Have you ever seen Charlie Brown? He's a character from Peanuts (with Snoopy the dog), and his schoolteacher is indecipherable; you can't un…