Planning
University was always my plan
While I grew up knowing I was 'destined' for university, I never imagined my journey would include so many twists and turns!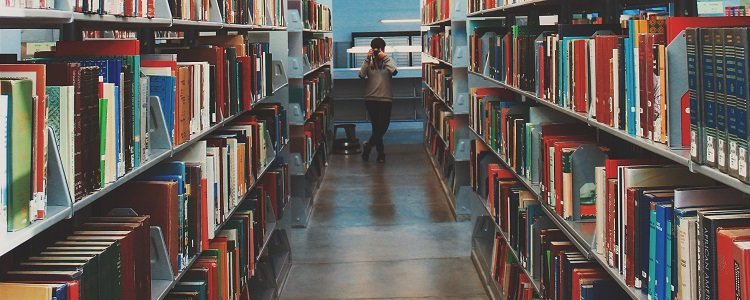 I'm currently in my 4th year of a Bachelor of Science degree at the University of Alberta, majoring in Biological Sciences and minoring in Sociology. But how did I get here?
How'd I know university was right for me?
Well, I've always had a great love for sciences and knew I wanted to end up in healthcare, like my grandmother. She worked as an anesthesiologist in China, so from a young age I understood that medical professionals needed to study at a university. From the time I was old enough to know what a university was, I just always knew I had to go to one!
I've been fortunate throughout my life to have the right supports in place to encourage my dream.
For instance, both of my parents were university-educated and academically driven, so they were great role models (and often handy tutors) who kept my grades in check. I later went on to attend an academically-oriented high school, surrounded by friends with similar aspirations.
I also happened to be good with independent studying, which would really help me out once I got to post-secondary. By no means did I maintain perfect grades, but overall school was never a great struggle for me, and my grades even helped me earn some scholarships.
Applying for early admission
Nearing the end of high school, when it was time to apply for university, I had pretty high grades which meant that I had the freedom to choose which school I wanted to attend. That was an awesome feeling. But despite the fact that I had the freedom and privilege of choice, I didn't feel ready to move out alone, so I chose the University of Alberta: comfortable, familiar, and close to home.
I applied for early admission when U of A campus staff came to visit my high school. This was great because staff were present to walk students through the application process and gives us some words of encouragement.
Throughout the process of preparing for university, my lovely mother was another important support, as she was working at the U of A at the time and was super knowledgeable about admissions requirements. Thanks mom!
University is so much more than books
I was very prepared for the entry into university. However, what I actually wanted to do once I got there was always a little blurry. It wasn't until after I started university that I realized how much campus had to offer beyond the academic stuff.
I joined students groups and eventually took on leadership roles on student council once it became apparent how much I loved planning campus events, from bake sales to open mic nights. I started volunteering at the Peer Support Centre, a supportive listening service that taught me how I can help my peers and contribute to building safer, more inclusive spaces on campus. I also started mentoring and tutoring younger students in grade school.
By filling my time as a student with things I genuinely enjoy doing, I feel like I'm developing more than just book smarts. I'm becoming a more compassionate and knowledgeable person all around.
I traded pressure for flexibility
For a long time I was stuck in the mindset that success should be a straight line to your academic destination. You know, study hard, stay focused, complete your program, and land a job right away. To many of my classmates, this translated into professions in medicine, pharmacy, engineering, etc.
While I'm super proud to have so many brilliant and accomplished friends in my life, there were definitely times where I felt a lot of pressure to carve out a similarly streamlined path. I knew this would require a lot of sacrifice - whether that's giving up a chunk of your social life, your favourite hobbies, or something else. I felt I just wasn't ready to pick one box to fit myself into and cut so many things out.
I realized I wanted a path that was more flexible because there are so many things I still want to pursue. I've had to renegotiate my definitions of success. For now, it looks something like further education in Public Health, more volunteering, more leadership, and some travelling after I graduate in April.
The take-away
I want to leave you with this thought: every experience is valid, and success looks different for everyone. Sometimes that looks like two years of university before going straight into medicine; sometimes that looks like spending a few years hopping between commitments until you find what resonates with you.
No matter what your path is, take the time to enjoy it, because every step will take you closer to where you need to end up.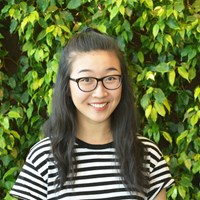 Sciences
University of Alberta
I juggle commitments to my many different passions, and am a huge proponent of pursuing your interests through extracurriculars!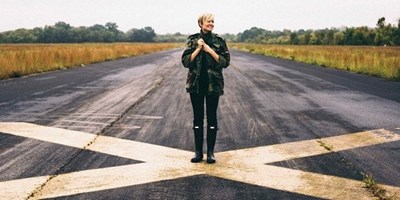 All throughout high school my path for post-secondary was paved for me. My parents expected me to go to university, so I was going to univer…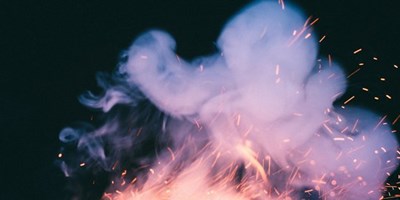 Have you ever come across something so ridiculous, so awful, or so frustrating that you've asked yourself "WHY IS THIS A THING!?" This happe…