Planning
Taking a year off after high school
I wasn't ready for post-secondary after high school, so I took a gap year to decide, then chose university for the wrong reasons.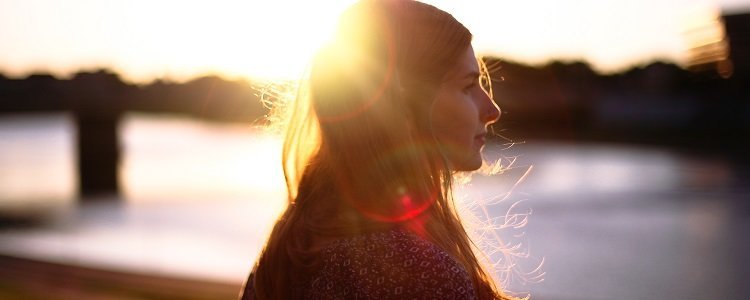 To put it bluntly: I was a pretty bad student in high school. My grades suffered and I skipped a lot but managed to prevent the phone calls home so my parents had no idea. Post-secondary was the last thing on my mind. I actively avoided thinking about it. Exhibit A: I attended a post-secondary info night and literally remember nothing from it other than my mom trying to get me to pay attention.
After high school I took a year off for a few reasons:
I was 17 and in no rush
I really had no desire to go (despite my mom's attempts to convince me otherwise)
I had ZERO idea what I wanted to do with my life
Surprisingly, my family was on board with the idea of me taking a year off… probably because they were just relived that I had agreed to go at all. They also understand that I didn't feel ready and, at 17, I had my whole life ahead of me. In the grand scheme of things, taking a year off really didn't seem like that big of a deal. It kind made sense for me.
So, after graduating from high school, while a bunch of my friends went off to post-secondary I took a gap year. To be honest, I was a bit of a lone wolf in high school so what my friends did had little effect on me anyways. I was pretty content with doing my own thing.
How I spent my gap year
The reality is that most of my time was spent searching for a job while leeching off my parents. Eventually I started as the Games Assistant for the 2011 Alberta 55+ Winter Games. The job was super rewarding: I got to work with amazing senior athletes and I met some really cool people.
My mom worked for the same organization, and together we became close with one of the athletes and her family. Her brother and his wife ended up naming their daughter after me so I'd say it was a pretty great year! Despite taking a long time to find a job, I managed to save quite a bit of money because I already had pretty good spending habits.
My plan after taking a year off
My gap year flew by, and I soon found myself facing the back-to-school season and wondering what I'd do next. Truthfully, even after taking a year off I still had no clue what I wanted to do with my life. Then, one day as I was watching Criminal Minds (one of my favourite shows) I decided maybe I should try becoming a criminal profiler. This seemed like a fascinating job: analyzing crime scenes to try to identify a criminal.
I did some research on the education I'd need for this career path, and it turns out this isn't the kind of job where you take a specific training program called "criminal profiling" and then get a job at the end. Instead, I chose to enroll in the Bachelor of Arts program at MacEwan University, where I planned to major in sociology and take a bunch of criminology courses. I liked that the campus was smaller and they offered smaller class sizes that some larger universities.
My plan backfired
At the beginning of the semester I figured I had a pretty solid plan, but once I started classes I ended up hating the whole experience, so I mentally checked out. My grades plummeted, and I was miserable. Why? Looking back, I think I went to school for the wrong reasons.
See, I chose my path on a whim—based on something I was interested in watching on T.V. Plus, I felt pressured to attend post-secondary before I was ready. I wanted to please my mom—I've been a people pleaser for most of my life. The day I stopped basing my decisions on other people's desires, and started to focus on what I want instead, my life completely changed and I've been way happier since!
Good old lessons learned
My disastrous first attempt at post-secondary taught me the importance of listening to myself first. I now know that making big life decisions just to please someone else isn't a good idea. Even though my mom definitely had my best interests at heart, I had to figure out my path for myself. That's part of growing up. This is a lesson I'm still trying to put into practice.
Figuring out what you're going to do after high school is one of the first big decisions you get to make as a young adult, so use that opportunity to really think about what YOU want. Not one person on the face of this planet has the right answer so do what makes you happy, and don't worry about other people's expectations.
And in case you're wondering where I'm at now, I can tell you that I've finally started listening to myself and following my passions, and I'm a lot happier attending post-secondary these days!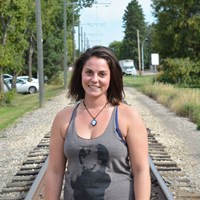 Psychology
MacEwan University
I was stressed about not knowing what to do with my life until I studied in Ecuador for 6 months and my life completely changed.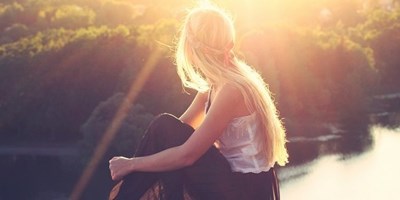 I'm in my twenties, and right now the biggest questions in my life are: Who am I? and what am I meant to do?
So I've got these questions sw…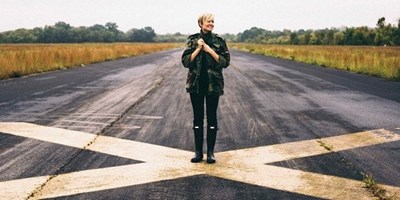 All throughout high school my path for post-secondary was paved for me. My parents expected me to go to university, so I was going to univer…