Planning
Not ready to leave home
I chose a school close to home and planned to transfer once I was ready to move.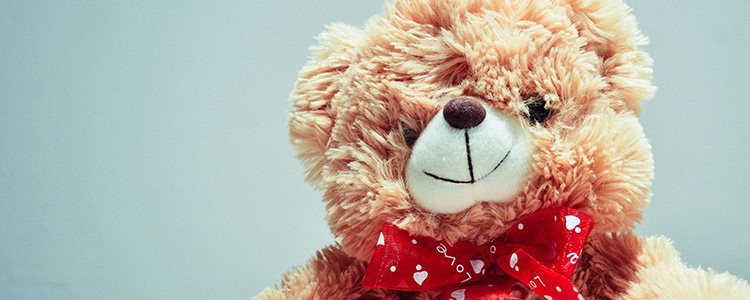 The story of how I chose my school is a bit complicated, and some of my reasoning might surprise you. But choosing where you're going to study is a pretty big deal, and it's not a decision to take lightly.
I knew what I wanted to study, but where?
It was always my goal to become a teacher so I figured a 4-year Bachelor of Education degree would be my best choice. Once I nailed down the program I wanted, I went to my high school guidance counselor to discuss what school I should go to. I considered the University of Alberta and the University of Lethbridge, but both felt too far from my home in Airdrie, Alberta.
At eighteen, I hardly felt like an adult and the thought of being in charge of all of my own bills and buying groceries seemed impossible.
Unfortunately, I was told by multiple teachers that Lethbridge had an amazing program and it ought to be my top choice. I was stuck; it looked like I was going to have to make some really tough decisions. Then, as if the universe had heard my cry for help, I chanced upon a program that looked like a great fit for me: a Bachelor of Education—University Transfer program offered at Mount Royal College.
Discovering a university transfer program
The idea behind university transfer programs is to do 2 years of a degree at one institution and then transfer to a university to finish the last 2 years. This allows students like me who might be hesitant to move away from home to still get the degree they want, just starting from a different institution. It felt like a wonderful baby step in the right direction.
(Mount Royal has since become a university and converted its Education program to the full 4-year degree, but there are still many university transfer programs available all over Alberta in different fields).
Visiting the open house
My mom and I went to Mount Royal's Open House, and got a ton of useful information that helped with choosing where to study. I learned that Mount Royal has small class sizes similar to what I was used to in high school, as well as a residence for students to live on campus and a great recreation facility. I was also impressed by the reputation of Mount Royal's instructors, and I got the sense that they really made an effort to get to know their students.
We also checked out the resources for students with disabilities because my older sister, who has a high-functioning form of autism, was also considering going back to school. Mount Royal seemed like a perfect fit. While I still felt intimidated by the thought of growing up and leaving high school, the prospect of my sister starting school with me made me feel less alone.
Going to school close to home
Before I knew it, I had started school at Mount Royal and was slowly adapting to life as a post-secondary student. While I still wanted to end up at the University of Lethbridge, I wasn't quite ready to leave my family for another city just yet.
Fortunately, Alberta's system makes it easy to transfer schools and programs and there are many ways to make post-secondary work for you.
After meeting with an Academic Advisor, I found out I could get a full degree (4 years) at Mount Royal in a program other than Education and then get an Education After Degree (2 years) at the University of Lethbridge. This plan allowed me to switch into a Bachelor of Arts program in History at my school. My goal hadn't changed, only my path did. By this time, I had also warmed up to the idea of moving a bit farther away from home.
After I graduated with my first degree in Arts from Mount Royal, I was ready to move on to the University of Lethbridge to pursue that After Degree in Education. Lethbridge's program interested me because I'd still have the same small class sizes I was used to and I'd also get to try teaching both elementary and high school students to figure out what I preferred.
How I chose my school
When choosing schools for my post-secondary education, I sought guidance from my favourite teachers, looked for smaller class sizes because that was a priority for me, chose instructors who worked with me to succeed, and found a place that made me feel comfortable. Having my sister by my side to start my post-secondary education also helped to make the transition from high school even easier.
There are a ton of factors to consider when choosing a post-secondary institution after high school and these considerations will be unique to your situation. Consider all your options, listen to the advice of people you respect (teachers, counselors, mentors, parents), and then do your research. Attend open houses, visit school websites, read up on programs, or contact an advising office at the institutions that interest you.
The more you know, the easier it will be to find the right school for you, and the better your chances at feeling comfortable at the school of your choice.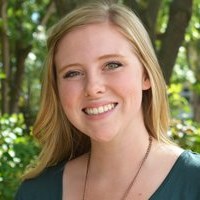 Education
University of Lethbridge
I got pretty involved at my school and made a lot of friends that way, whether from joining a club or attending campus events.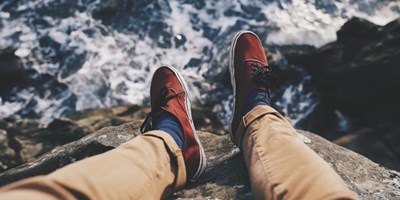 Choosing a post-secondary institution is a really exciting decision, but that time between submitting your application and finding out wheth…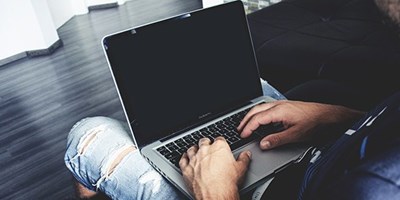 There are so many ways to complete a degree today: classroom study, night classes, online coursework, and distance education, to name just a…