Planning
My mom helped me plan for life after high school
It helps to have someone to talk to about what you want to do after high school. My mom helped me plan for post-secondary.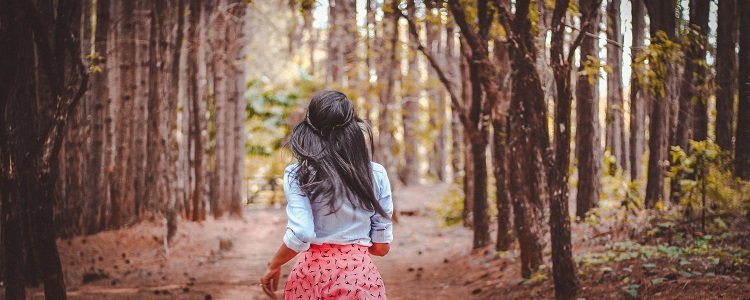 Let's face it: thinking about life after high school can be super stressful. It helps to have someone to talk to when you're trying to figure out your next step. Before graduation most of us are used to being managed through almost every activity. We're told when we can eat, when we can socialize, and when we need to learn.
When it comes to life after graduation, we're faced with pretty big decisions that we finally get to make for ourselves.
At this time in your life having someone to talk to about your future can be really helpful—whether it's a family member, friend, teacher, or counsellor. Having conversations about what you want to do once you graduate can help you figure out your options, set goals, and make plans. In a lot of ways my mom has been like a beacon of light guiding me down a successful path. She's been able to keep me motivated to find my direction and figure out what I want to do with my life.
My mom is my Swiss army knife
A Swiss army knife is designed to be versatile to assist you in lots of different situations. They often have at least one knife, a cork screw, bottle opener, toothpick, nail file, and a small pair of scissors. In fact, my personal Swiss army knife boasts 25 different tools!
I often jokingly refer to my mom as my other Swiss army knife. The two are designed to help me through anything life throws my way, and my mom always has the right tool for any situation—including important life decisions like career and education planning.
My mom was supportive, but not pushy
When it came time for me to start thinking about post-secondary my mom was a huge help. She's worked in the field of advanced education for several years and knows a lot about the different post-secondary programs out there. This was really handy because in my late teens I was still unsure what career path I wanted to pursue, so planning for post-secondary felt intimidating. It was great to have someone I could turn to when I had questions.
I'll admit, as a teen I was rarely inclined to take advice from others (sound familiar?). I thought I knew everything. It can be hard to admit that our parents may just know us better than we know ourselves at some points in our life. I'm thankful that my mom was patient and didn't force expectations on me but instead helped me whenever I asked.
How my mom (and my sister) helped me
My mom shared with me a bunch of resources to help me figure out what I wanted to do in school and how to plan for my education (you can find many of those resources here!). She helped me find Centre High where I upgraded first. Then, she helped me research different post-secondary programs.
We worked through a few personality tests and oodles of different career matching exercises. She helped me think about my personality and my interests and narrow down a few qualities that were necessary in a career for me. Then we used those qualities to find several jobs in a variety of fields I was interested in for me to investigate further.
I also had my sister to help me through the self-discovery portion of career and educational planning. I knew I could never be truly happy in a career I wasn't passionate about, so she helped me to discover my passion. 
I volunteered at my sister's work and through that experience I discovered that I really want to help children.
With my passion identified I was able to navigate more easily through education and career options to find the best fit for me. I was able to return to the information my mom and I found with a clearer focus which allowed me to find my current program: psychology.
Not having my path set in stone
My mom has also helped me realize that the career and education choices don't have to be final. She explained to me that who I am now is not who I'm going to be in five years, and I'm allowed to change my mind and try different things. She helped me get comfortable with not having a post-secondary plan that's set in stone. I know now that my plans might change, and I'm able to be flexible and open to opportunities as they arise.
Although I'm still not quite sure what I want to do with my life, having someone to talk to who can support me through this confusing time has been really beneficial. Talking to a parent, guardian, teacher, or friend is a great way to gain a fresh perspective. It might be as simple as having someone help you identify your skills and interests as a starting point for figuring out your career path.
I'm thankful that I had my mom to show me the different resources out there for career and educational planning. If you don't have someone to help you like I did, don't worry! All of the tools I used and more are right here on the Learning Clicks website under the Resources tab.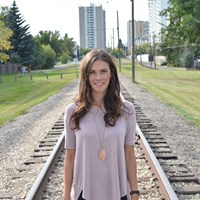 Psychology
MacEwan University
I'm almost done my degree and still have no idea what I want to be when I grow up but that's okay!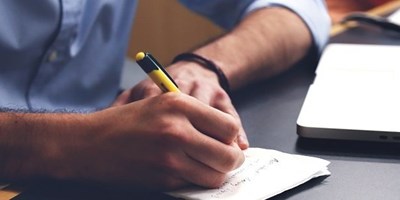 Building positive relationships with your teachers in high school might sound like a strange and undesirable task, but it can really help yo…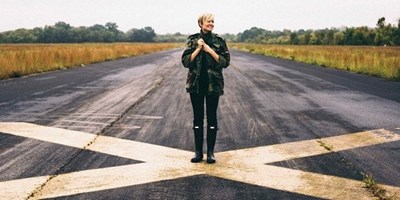 All throughout high school my path for post-secondary was paved for me. My parents expected me to go to university, so I was going to univer…