Planning
How to pay for school as a single mom
The most important thing to know is that you have options.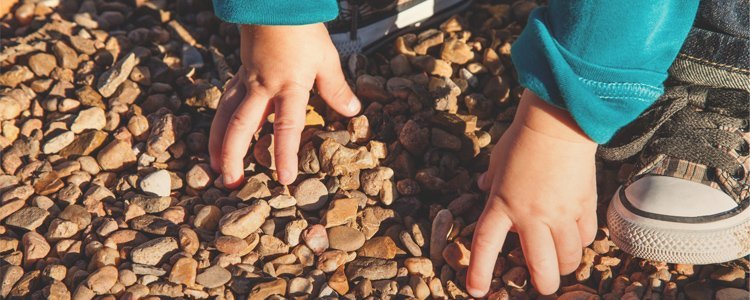 Nobody plans on being a single parent. Yet life has a funny way of delivering the unexpected, and mine came as a little bundle of blue just shortly after my 21st birthday. Along with this unexpected blessing came the unexpected costs of raising a child on my own. I realized early on that my waitressing job just wasn't going to cut it. I needed a way to make myself more employable and decided university was my best shot.
Unfortunately, my bank account didn't; the red digits at the bottom of the screen practically screamed YOU CAN'T AFFORD THIS. Some may think the sleep deprivation and new mom hormones made me go against my better financial judgment, but I decided to apply anyway, and it's turned out to be the best decision I've ever made.
Turns out, with a little research and a lot of dates with Google at 2am, there's a ton of ways to pay for your schooling as a single parent!
To spare you those late night dates with your laptop I've created a list of tips and tricks for making student and family life affordable (you can thank me later):
Student Loans
This is borrowed money that you have to pay back, but student loans can ease the stress of having to find money upfront for childcare expenses while you're a student. When filling out a student loan application, you'll need to provide your monthly childcare costs. These costs help determine how much money you receive. When you apply for student loans and have a child, you get a "dependent grant" of $800/semester. If you qualify for a "low income grant" as well you can also receive $1000/semester. Keep in mind though, you are not eligible for these grants over the summer term.
Scholarships, Grants & Bursaries
This is FREE MONEY you don't have to pay back! There's loads of free money available if you're willing to put in the time and effort to look. Check your school: my campus offers three scholarships designed specifically for single parents worth about $800 each. Check online for various websites and databases. Remember: every award has different requirements. Some are based on financial need, others on academic performance or extracurricular activities. Some are directed towards persons with disabilities (since some scholarship committees recognize having a child as an "adversity to learning," this opens up thousands of dollars of funding for single parents). Check out "Scholarships 101" for more info.
Subsidized Childcare
This means your childcare expenses can be reduced, and not just for on-campus childcare (which tends to be more expensive). If you provide your local daycare agency with proof that you are a post-secondary student and cannot work full time they will apply to the government to subsidize your rate. For example, my son's regular day-home rate is $1090/month, but I only pay $355.
Family-Friendly Residences
Some campuses have residences designated for students with kids. Rent is cheaper than market value and your whole family can be included on your meal card. Plus you get to live with like-minded people facing some of the same challenges you are. Within these residences they often have childcare swap groups and free kid-friendly activities to help cut down on costs too.
Student Benefits
Included in most post-secondary fees are various benefits, like health and dental coverage and transit passes. Some health benefit plans allow you to add a dependent to receive coverage also. This alone saves me about $1000/year since I don't have to pay for Blue Cross. Having a bus pass included in your student fees is a great way to save money too: you save on fuel costs, parking fees, and the extra cash you'd normally pay for an adult bus pass! Your student fees might also gain you access to campus sports and recreation facilities. Every school is different, but at my campus I'm able to take my son to the rec centre anytime for free!
Flexible Work
It can be incredibly stressful to manage the demands of your school schedule and childcare while also finding time to support yourself through working. If this is a concern for you, go talk to your campus' work recruitment office. Most on-campus jobs fit within standard childcare hours and are flexible about working around class schedules. They also tend to pay a little better than off-campus jobs, and you might even qualify for certain scholarships and other perks depending on where you land a job.
Support Organizations
Whether you are a student at a university or college, or an apprentice in a trade, you can find plenty of resources as a single parent through organizations like Alberta Parenting for the Future Association (APFA) and Family and Community Support Services (FCSS). Contact them and let them know that you are planning on going back to school, and ask how they can help. A friend of mine has never had to pay for diapers, clothes, formula, or textbooks since returning to school, thanks to the generous support of organizations like these.  
Student Discounts
Student's get everything for way cheaper! If you're strapped for cash be on the lookout for student discounts everywhere. A lot of utility/insurance providers offer student discounts, you can get a special rate on your cell phone and internet plans, and even discounted rates on your car insurance. Be sure to pick up a Student Price Card at your Student Union to get discounts on goods and services for yourself and your kids!
These are just a few of the ways I make school affordable as a single parent, but with a little out-of-the-box thinking I'm sure there are hundreds more. So if financial worries are the only reason you haven't hit that apply button—go do it. No seriously, go do it right now. Student life and parenting really can go hand and hand without breaking the bank.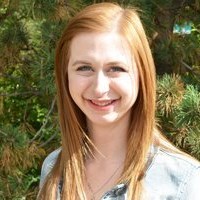 Education
University of Alberta
Think being a student is hard? Try being a full time single mom too! I juggle potty training, working, and a full course load.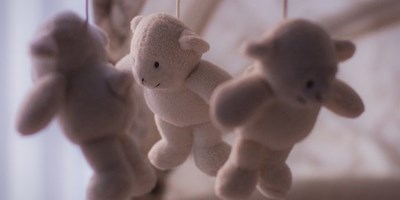 Sarah was waiting tables and watching the world go by, living in the shadows of her boyfriend's dreams and aspirations. That is, until she b…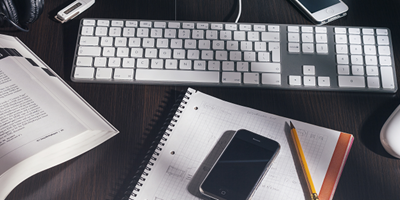 How often do you clean your room and find five hundred bucks? Not very often I imagine. Did you know there are scholarships you can apply fo…