Planning
How to get free money to pay for school
You don't have to be a straight A student to get scholarships to help pay for school.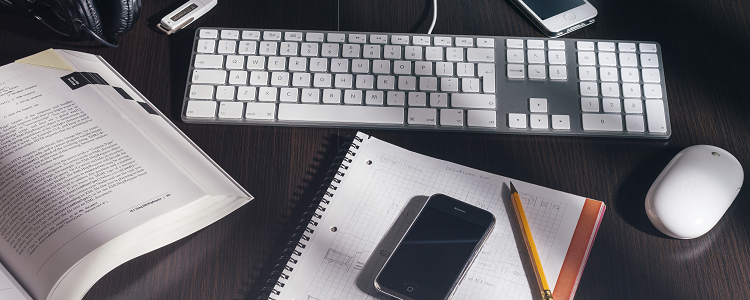 How often do you clean your room and find five hundred bucks? Not very often I imagine. Did you know there are scholarships you can apply for that take less effort than cleaning your room? I've heard of some people getting hundreds of dollars in scholarships by just signing up with their basic information.
Not all scholarships require you to be a straight A student—there are all sorts of scholarship opportunities that have unique requirements. And some of these scholarships offer serious benefits, sometimes more than just a couple hundred dollars.
Why does this matter? Well, for some people the question of how you're actually going to pay for school can sometimes seem like more of a challenge than getting in. In this post, I'm going to talk about how I got free money to pay for school, so I could focus on chasing my dreams instead of chasing cash.
I didn't think I could afford university
You might be surprised to know that I didn't even think about going to post-secondary after I graduated from high school. It just didn't seem like an option for me because I had no way to pay for it. I'm not from a rich family, and I didn't have a very good job. Luckily, I had a vigilant guidance counselor who was always looking for programs, scholarships, and anything else that could help a student out.
My guidance counselor really had my back, and yours can also be a great help for planning your academic journey, so connect with them to talk about your next step after high school.
My wizard of a guidance counselor found me a scholarship that I was eligible for. I was pretty dismissive of the idea at first because I didn't think I had a chance. This scholarship was the real deal. It would cover tuition, books, and a monthly living allowance—that's a lot of money! I wasn't feeling confident, so I quickly filled out the necessary paperwork, threw it in the mailbox, and promptly forgot about it.
I never thought I'd win a scholarship, but I did!
A few months later, I was shocked to find my acceptance letter in the mail. And just like that, reality set in: I was going to post-secondary. It was a pretty weird feeling—coming home and finding out that I was going to experience something I never thought possible. That's what a scholarship can do!
If it happened to me, it could happen to you—but those scholarships aren't going to win themselves. You're the one that has to get the ball rolling: seeking out the scholarships you qualify for, preparing your application, and sending it in. It may be a bit of work on your part, but the potential payoff makes it totally worthwhile.
How to apply for scholarships
To make finding and applying for scholarships easier, there are loads of resources at your fingertips. I already mentioned how valuable it can be to talk to your guidance counselor. There are also websites like Yconic to get you started. Yconic allows you to create a profile that includes your basic information and the level of education you've completed, and then gives you a list of scholarships you're eligible for.
To learn more about finding and applying for scholarships, check out our "Scholarships 101" post—it includes links to websites that'll help you in your scholarship search.
Applying for scholarships as an indigenous student
Finally, if you are of First Nations, Metis, or Inuit (FNMI) descent, then I highly recommend visiting the FNMI office at your school, if you have one. There are many FNMI-specific scholarships and bursaries that you can apply for. You can also check out Student Aid's scholarship page, and search for scholarships targeted to an aboriginal student audience.
Keep in mind that a lot of scholarships go unclaimed every year. That's right, there's free money just sitting there waiting for students like you to apply. So if you're confused about how to pay for post-secondary, or if you think it's not even an option because you can't afford it, I hope I've inspired you to take a chance and seek out scholarship opportunities!
As always, the Learning Clicks team is here to help—explore our website for more information on planning for post-secondary, and feel free to contact us if you've got questions.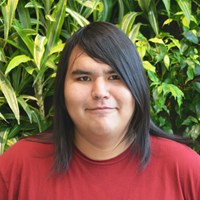 Communication Studies
MacEwan University
I moved to Edmonton for school which is kinda funny because I used to be terrible in school, to the point where I dropped out.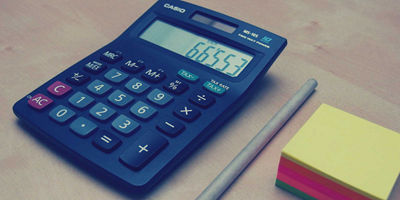 There are many ways to pay for your education: using your savings, working throughout the school year, getting financial support from family…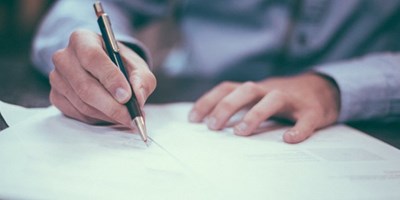 You've probably heard the quote "If at first you don't succeed, try, try, again" at some point in your life, right? It's a quote from a Brit…