Planning
Getting recruited as a student athlete
A student athlete's perspective on the recruitment process, including helpful tips and how to choose your school.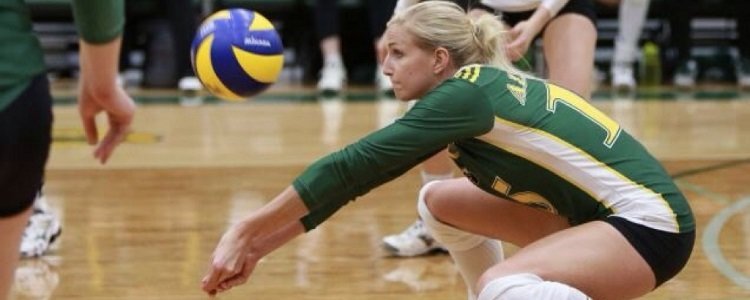 In this post I'm going to tell you a bit about my experience as a student athlete, and give you some advice on how to navigate the recruitment process if you're considering playing your sport while you attend post-secondary. First off, here's a definition to get us started:
Wikipedia defines a student athlete as "a participant in an organized competitive sport sponsored by the educational institution in which he or she is enrolled. Student athletes must typically balance the roles of being a full-time student and a full-time athlete."
So yes, it's totally possible to be an athlete and get an education. Here's my story:
Professional volleyball was never my goal
I never grew up dreaming of playing professional volleyball or spending hours practicing in the gym. Nobody in my family ever played the sport or pushed me in this direction. In fact, I tried out a lot of sports growing up before I found volleyball. I actually think that not specializing in just one sport at an early age played a big part in developing my overall abilities as an athlete.
I started playing volleyball on my junior high school team and fell in love with it. I attended volleyball summer camps, where I developed my skills as a player and had an absolute blast. Throughout high school, I continued playing volleyball and basketball, but decided to pursue volleyball at a higher level by joining a club team in Grade 10. I was fortunate enough to play for Team Alberta throughout the summers, where my recruitment process began.
Getting recruited as a student athlete
As a student athlete, I knew that there was the possibility of being recruited to play on a campus team and go to school. So I kept my options open by traveling to the United States to play in a tournament with Volleyball Prospects, a program designed to expose Canadian athletes to American coaches and recruiters. But, although a few opportunities intrigued me, I decided that I wanted to stay closer to home where I knew both the academics and athletics were strong.
Being from Alberta, the University of Alberta and the University of Calgary both seemed like solid options with their strong athletic programs and good academic reputations. When I was in grade 12 I went on recruiting trips to both schools and spent months flip-flopping between the two! I probably couldn't have gone wrong either way, but something about the mix of the strong history of the U of A volleyball program, the coaching, and the team drew me to U of A and I've had Panda Pride ever since.
Choosing your path as a student athlete
High school is a time of hard decisions for any student, but aspiring student athletes have an added factor to consider during their decision-making process. There are lots of questions to ask: How does the recruitment process work? How do you choose which school is best for you? What is the right timing for signing a letter of intent? Should I stay in Canada or play in the States?
Ultimately, the decision comes down to ignoring the pressures and following your heart! You are the only person who can make this decision. Although the exact process will differ for every sport, here are some tips to guide you through the recruitment process!
Tips for navigating the recruitment process
1. Figure out what you really want.
This means asking yourself some important questions, like: what academic programs am I interested in? What schools offer those programs? Where can I see myself living? Do I want to be close to home, or move away? What are my priorities and how will they weigh in on my decision? Remember: Your grades must be good enough to get you into the schools you're interested in - your athletics abilities can't speak for themselves! For advice on how to start answering these important questions, check out our "Know Yourself" section.
2. Create a recruiting video.
Be sure to include full game play, not just highlights.
3. Create an athletic resume.
Note the position you play and describe what you've achieved in your sport so far.
4. Send emails of interest to coaches at schools that are a good fit.
Let the coach know who you are, don't always expect them to find you! Also, give the coach competition times when they can come watch you play.
5. Go on recruiting trips.
Use this opportunity to follow a student athlete for a day. Find out what life as a varsity athlete on that team would be like. Questions to ask the team or the coach could include:
- What does the team practice and training schedule look like?
- What does the team travel schedule look like for away games or competitions?
- Who is currently in your position on the team? What year of eligibility are they in?
- What kind of scholarships can the school or athletic department offer you?
- Is the academic program you're interested in compatible with the training schedule?
6. Don't let your parents be your voice.
Coaches want to recruit confident leaders and mature adults. Ensure that you are the one asking the questions and doing the talking.
Canada versus the States
If you're interested in playing in the States, study for and write an SAT exam as early as possible. A few other things to consider when comparing Canada to the States:
In Canada, you have 5 years of eligibility to play at the postsecondary level, while in the States you only have 4 years of eligibility.
American schools are allowed to offer "full-ride" scholarships including housing and books. Schools in Canada can currently only offer scholarships towards your school tuition (this does not mean you can't apply for other scholarships on your own though).
American schools typically recruit and sign athletes earlier than schools in Canada (this doesn't mean schools in Canada aren't interested - be patient!)
Check into the rules regarding transferring to play between schools both nationally and across the border.
My final piece of advice: be active, open to opportunities, and ask lots of questions!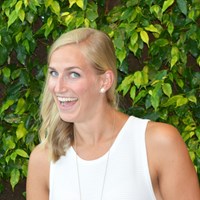 Rehabilitation Medicine
University of Alberta
Full-time Master's student discovering my new identity and interests after life as a varsity volleyball athlete.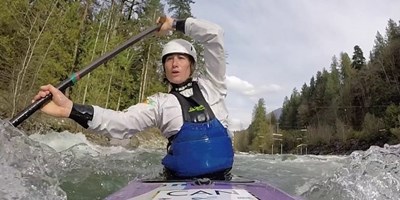 I dedicate 6 hours of my day to training as a member of the Canadian National Team for White Water Slalom Canoeing. I'm also a full-time thi…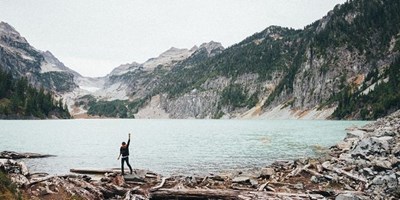 I'm a business student at Mount Royal University, which means that during the week my brain is filled with thoughts on things like supply an…