Planning
Advice on getting help to pay for school
I've had help paying for school including student loans, low income grants and bursaries, and a scholarship from my dad's work.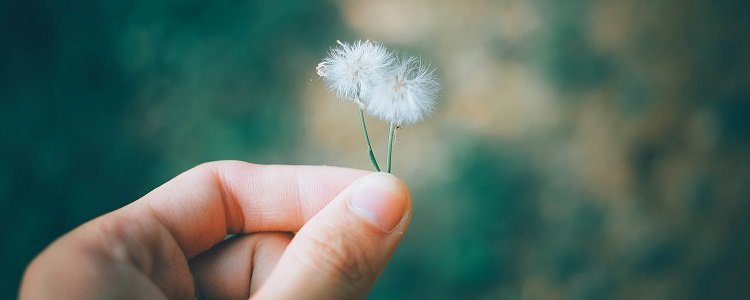 When I decided to go to post-secondary I had zero idea of what resources were available to help pay for everything—in fact, I knew NOTHING about finances. My mom took me to the bank to take out a loan and since I had no credit or money saved and not a clue what I was doing, she had to serve as my co-signer (someone who was financially stable that could guarantee repayment of my loan). All I did was provide proof that I was attending post-secondary and signed papers where necessary.
Getting a bank loan for my first year
I was granted a $10,000 loan from the bank for my first year. Between tuition, books, supplies, and light spending money I ended up using almost the whole loan. Now, a bank loan is quite easy to get but the downside is that you're charged interest every month—which means you end up paying back the bank more than they gave you to start.
Plus, when you borrow money from the bank you're required to start paying the money back as soon as you're done studying. This meant that the summer following my first year I immediately started paying back my loan to prevent a huge amount of debt from racking up at the end of my studies. I managed to pay off my entire loan off by the end of summer… phew!
Getting a scholarship from my dad's work
My job that summer was a summer student position cutting grass at my dad's work. In addition to saving all my money from that job to pay back my loan, I was also able to apply for scholarship through my dad's company and boy, was that worth it!
I ended up getting a $2500 scholarship and all I had to do was submit a letter of recommendation, write an essay of 400 words essentially just talking about myself, and fill out an application form.
Basically, I was paid $2500 for one hour of work. Getting that scholarship was super easy and opened my eyes to how much free money is out there for students.
The benefits of a government student loan
My mom, the angel that she is, did some research and discovered government student loans as an alternative to bank loans to help me pay for me second year of post-secondary. We discovered that the benefits of a government student loan over a bank loan included:
Not accumulating interest while attending school (so you don't end up with debt that keeps growing and growing as you study)
A grace period after completing your studies before you have to start paying the money back
You're eligible for low-income grants and bursaries (more free money you don't have to pay back)
My parents made a deal with me that if I went with government student loans they would pay off my loans once I completed my degree. This way, I'd be eligible to receive low-income grants each year and in the long run, I'd save a bit of money. It was a win-win, so I accepted!
Since then, I have only ever used government student loans. I wish I knew about them for my first year rather than taking out a bank loan, as I would have saved a decent amount of money. However, I don't regret having the bank loan because I learned an important life lesson about the importance of making and sticking to a budget.
Taking responsibility for my student debt
Over the years my situation has changed. I decided I want to be financially independent from my parents and take away the burden of them having to pay my loans off at the end of my studies. I called off our agreement and have taken full responsibility for paying back my loans.  
I'm confident that with my newfound budgeting skills, plus some hard work and determination, I can cover my debts myself.
I am now in my fourth year of my Bachelor of Arts degree, with one year to go, and I'm still using government student loans to pay for school. In addition to my student loans, I've benefited from getting grants and bursaries too—and I'm a huge fan because every little bit of free money helps!
Advice on paying for school
When choosing how to pay for school I have 3 big recommendations:
SCHOLARSHIPS. Apply for as many as you can - there are so many scholarships out there! Ask your parents if their workplace has scholarships you can apply for. Check out our Scholarships 101 resource and our blog post on how to get free money to pay for school.
Use government student loans over bank loans to help save money and give yourself a break for repayment. For more information, check out our Student Aid resource and our blog posts on myth-busting student aid and paying for school with student loans.
If your parents or guardians are prepared to help you, don't be stubborn and accept their help. The less of a loan you take on, the less money you'll have to pay back!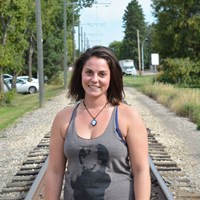 Psychology
MacEwan University
I was stressed about not knowing what to do with my life until I studied in Ecuador for 6 months and my life completely changed.