Explore
You're allowed to change your mind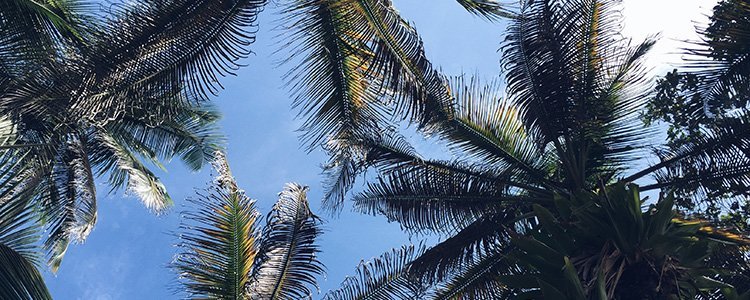 Two friends recently asked when I'm going to write a book and both times I had the same reaction: What are you talking about?! Who'd want to read a story about a person who can't make up their mind about what they want to be when they grow up?
In the ninth grade I had a bright future as a violinist and was already tackling university-level music and competing throughout Alberta. Although this was a success, for some reason I didn't find the same satisfaction in music that I did in dance. I had danced since the age of four, and I wanted to be a professional ballet dancer.
However, dance didn't come as easily. Ballet requires rigorous hours of dedicated practice and sometimes, despite all the practice in the world, dancers can't launch a career simply because of body type. I was one such dancer. I began to think that maybe I couldn't have it all.
Do I Have to Go to University Right after High School?
As I neared the end of high school I began to think about other career options that would still allow me to work closely with the dance world—but I felt compelled to go to university right after high school:
If I graduate by 22 I'll still be young enough to join a dance company and travel. Maybe I'll still be young enough to fall in love and get married. Maybe I'll be able to get a masters degree in there before having my first child!
To this day I don't know why I thought there was a fire burning and that I needed to run. I was overwhelmed: both excited and frightened by the big world that awaited me after high school. Every adult in my life gave me different advice, though most of them were pointing towards some sort of higher education. I saw how hard it was for my aging father to find employment without a degree, so university chose me.
Just Choose Something
There comes a point where you have to do something, so you choose an interest and try it out. I was great in English, good in Sciences, and terrible at Math. I finally settled on studying Kinesiology, the study of muscular skeletal movement in the human body. I had taken a sports medicine course in high school and also gained some knowledge on the subject through gym, ballet, and summer training with a ballerina named Patricia.
I quickly discovered that university is nothing like high school: nobody cared if I missed classes for dance rehearsals or received a poor mark on an exam; nobody had a chat with me when I didn't do my homework. In university students determine their own success, and I was simply going through the motions of being a student. My marks were poor and I lacked motivation. I began to resent my hometown and no longer wanted to be there. There was a big world out there and I wanted to see it.
Moving to a New City
Much to the dismay of my parents and some friends, I moved to Calgary. I still wanted to dance and school bored me. I auditioned to tour as a Ukrainian Dancer and began rehearsals for an international festival in Mexico. This gave me the opportunity to be a part of something I was truly proud of, to represent Canada in a foreign country, and make lasting friendships.
I sought personal growth, and with that growth came change: I got into personal training while dancing and now am lucky to have my former teacher, Patricia, as my boss! Those Kinesiology classes from university weren't wasted. I still live in Calgary and am finishing a business administration degree in Human Resource and Labor Relations Management. Yes, business, a practice that involves math!
Making the Right Choice
University was right for me after all; I'd just chosen the wrong time in my life to attend.
I still don't know what I want to be when I grow up. I have friends who are accountants, lawyers, stockbrokers, teachers, architects, physiotherapists, dancers, musicians, engineers, doctors, and insurance brokers. Watching them has given me a better idea of career possibilities, however I think that I want to create something new.
Back when I wanted to be a ballerina I knew nothing about salaries and finances. Now, more than ever, I am aware of the world around me and it still seems scary. I look at growing global environmental and economic concerns as well as my aging parents and wonder how my generation will be able to afford the future. I'm very satisfied with the practical choice I made to study business. I've come to find that everything I pursue ends up connecting in one way or another and time is never really wasted if you are doing something you love.
When life seems overwhelming, sometimes you just have to make a choice and go with it. Pursuing fun and adventure teaches you about yourself. Pursuing challenges helps you grow. Wherever you are in your education journey, I challenge you to take the next week to seriously think about what you are going to choose as your next adventure, big or small.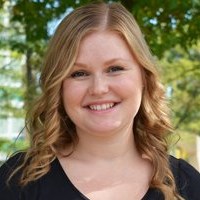 Management
University of Lethbridge
A lot of my classmates already have experience in business, so I've been able to learn from them and start building my network.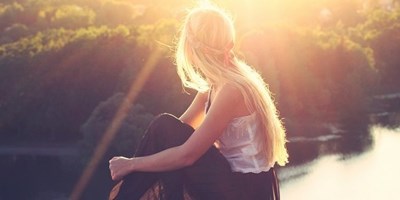 I'm in my twenties, and right now the biggest questions in my life are: Who am I? and what am I meant to do?
So I've got these questions sw…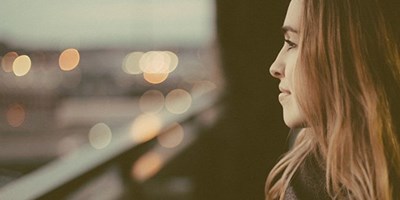 I've become the queen of taking it slow with school. The outlook I try to hold for life is to enjoy every stage; people tend to rush through…