Explore
You have more to gain from volunteering than you think
Volunteering is about helping others, but there are also benefits for you.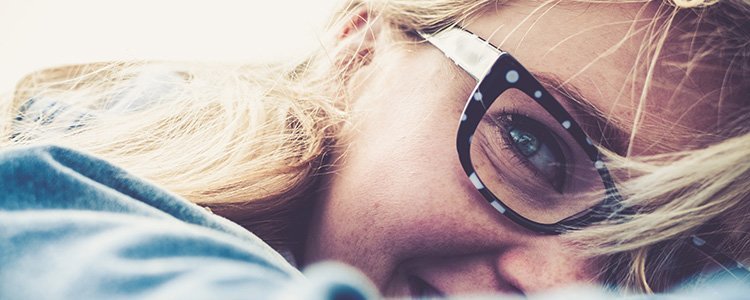 Why volunteer? You've probably be told at some point that volunteering is something you should do because it looks good on your résumé, or because the experience will help you land your first post-graduate job. While I agree, I've also found that as a volunteer, you have so much more to gain than simply a reference on your résumé.
So what is volunteering? Google tells us it means to "freely offer to do something." This means that you're giving your time to something or someone to help them without pay. I think a lot of people get caught up on the "without pay" part. I used to be one of those people. That is, until I found the right volunteer opportunity that worked for me.
To enjoy dedicating your (free) time and energy to volunteering, try thinking of it as an opportunity rather than a responsibility.

You'll also want to find a cause that you are genuinely interested in, because if you aren't interested in what you're doing the whole experience will be a lot less enjoyable.
The biggest thing to remember about volunteering is that while you are helping others, you have a lot to gain as well. Here are 4 things you stand to gain from volunteering:
Self-discovery
Volunteering allows you to discover more about yourself: for instance, you can gain a better idea of what your future career could look like. Say you're a psychology student and you want to become a child psychologist or a speech-language pathologist who works with children. How do you know you want to spend your career working with kids if you're not sure you even like spending time with them? Volunteering can help you find out.
Fun
Yes, volunteering can be fun! When you're choosing to volunteer, you have the freedom to choose who you're giving your time to. This means you can—and should—choose an organization that aligns with your interests and your goals. I volunteered with a home-based play therapy program for a child with special needs for 2 years. It was so much fun!
I got to play games and make crafts with him for a couple hours each week—talk about a way to take a break from schoolwork, studying, and deadlines! We held a fundraising golf tournament and a 5 km superhero-themed run/walk; as I was channeling my inner Super Woman I realized that yes, I was volunteering my time to organize and help run the event, but I was also having an amazing time doing so!
Personal Growth
Volunteering can push you out of your comfort zone. While volunteering for the play program, we had very specific goals. If we were working on fine motor skills that day (for example, the ability to hold and use a pair of scissors properly), I'd pretend that the scissors were a crocodile's jaw snapping at a fish. The goal of this activity was to create an interest in the scissors so I could demonstrate how to use the scissors properly.
I often had to improvise and come up with new activities on the spot. I learned to be more flexible and adapt to new situations, and I'm now able to apply these skills in other areas of my life. I now know how important it is to be prepared when things don't go according to plan—because that's just life. This volunteer experience pushed me out of my comfort zone, which helped me to grow personally, academically, and professionally.
Perks
You won't get paid for your time as a volunteer, but remember: you're getting so many other benefits (social skills, personal connections, memories). In some cases you might even be rewarded with perks. While volunteering, I had the opportunity to travel: we hosted various fundraising events and the money raised went toward training for our program—in the United States. I flew to the U.S. for a week-long training session and, because this training took place over reading week, and because were so close, we hopped on a train and went to New York for the weekend! That was the first time I'd ever travelled to the East Coast, and I might not have had the opportunity if I hadn't volunteered!
Obviously, not everyone will have the same opportunities I had. But, there are many other perks to volunteering. Besides getting an awesome future reference, some volunteer groups have retreats or year-end parties. Some of you may even volunteer abroad which opens the door for you to travel the world, all while helping those in need. You never know what a volunteer opportunity might have in store for you.
Finally, remember that volunteering is a two-way street: they get something out of it (your precious time and help); and you get something out of it (a story to tell about your volunteer experience, new friends, or discovering that you don't want to be a child psychologist after all). Either way, the benefits of volunteering are different for everyone—but you definitely have plenty to gain!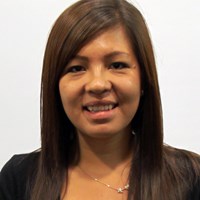 Native Studies
University of Alberta
Everybody's journey through post-secondary is unique and there's no right or wrong way to further your education.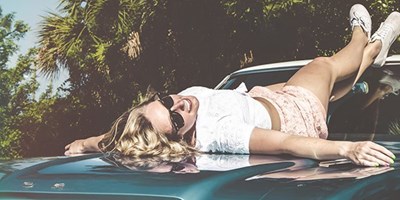 Joining a school club can be a great way to broaden your horizons, meet new people, and try new things. School clubs can also provide wonder…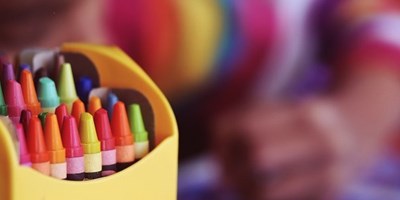 Some of the most valuable and rewarding experiences I've had during my post-secondary education have come out of volunteering. I've learned …