Explore
What I learned during my gap year
I took a year off after high school to work, travel, and figure out what I wanted to do next.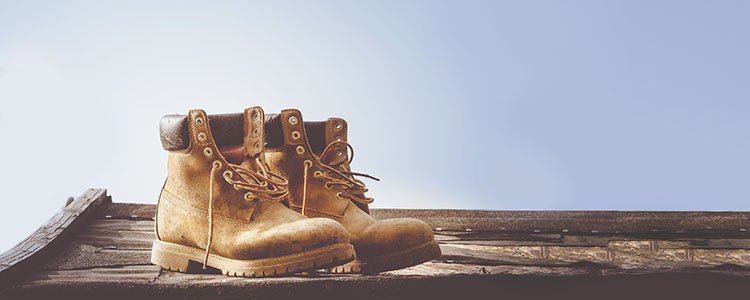 Leading up to my high school graduation, I had no idea what I wanted to do next. I knew there was a huge world out there with plenty of opportunities and I wanted to try a few different paths before I chose just one. So, I decided I'd take a gap year.
Gap Year (noun): a period, typically an academic year, taken by a student as a break between secondary school and higher education.
At this time I was working in the fishing department at Wholesale Sports. I really enjoyed my job: my coworkers were awesome, the customers were relaxed, and I got to talk about one of my favourite hobbies. Plus, working 9:30 - 6:00 each day was great because could sleep in, skip rush-hour traffic, and still get off work early enough to hang out with my friends. I look back with fond memories on that job—it was a ton of fun and I learned a lot.
I tried a few different jobs during my gap year
I met a girl in June, and she convinced me to get a job at the Toyota dealership where she worked as a receptionist. I was hired on as a vehicle detailer, but sadly just a couple weeks later I experienced my first heartbreak. After that, going to work each day was pretty awkward.
I learned that it's probably not a good idea to date a co-worker. After washing, polishing, detailing, and vacuuming dozens of cars the job became monotonous and I realized this wasn't the work for me. I was on the hunt for a new job.
Next, I got a job as an Operation Clerk at a warehouse. I even got my own office; I felt like I was going places! There wasn't much work to keep me busy so I'd help the shipper/receiver and warehouse workers after I'd finish my duties, and then we'd play floor hockey until closing time. Eventually I was laid off because there just wasn't enough work to justify my position. I was sad to go, but I took away the realization that understanding your coworkers' duties can really help the workplace operate more smoothly.
I didn't get paid... twice!
After being laid off in January, I tried a few different short-term jobs. For a couple weeks around Valentine's Day I worked as a valet at a nice Italian restaurant. It was here I discovered that if an employer doesn't ask for your SIN number then this should be a red flag! Apparently I didn't learn this lesson well enough the first time as I was also never paid for working my second short-term gig doing door-to-door sales for a student painting company.
Near-death experience on a construction site
Once the weather warmed up I got into construction. I started out as a labourer on a project pouring concrete for the parkade of a large building downtown. As a labourer, I basically carried things for the tradespeople. I quickly realized that if I wanted to do skilled work I'd have to become an apprentice. It turns out, rather fortunately, that I wasn't there long enough to get started as an apprentice.
One day as we were setting up a temporary floor for concrete to be poured on, I experienced a major workplace accident that taught me an important lesson about jobsite safety. 
Our foreman wanted the work done faster so we weren't securing the posts properly. Eventually the structure began collapsing on us. After a narrow escape and a quick head-count, we realized we were down a man. After frantically digging through the mess of panels, beams, and joists we found my buddy Randy crushed under the pile.
EMS loaded him into a stretcher and hoisted him out of the pit with the crane, telling us he'd most likely broken his back, ribs, and hand. I never found out what happened to Randy because I never returned to that jobsite. I realized then how much I value my safety and that I won't risk it for any job.
Finding my perfect fit
The very next week I got a position selling, delivering, and installing fitness equipment. I loved that job because I got to meet really amazing people, deliver to some pretty cool places, and as a bonus I worked a sweet schedule from 10:00 – 5:00.
I enjoyed the job so much that I applied to two business program, at Mount Royal University and the University of Lethbridge, because I decided that this was the kind of work I wanted to pursue. Maybe one day I'll own a business like the one I was working for!
It's interesting to look back on my journey and see how I've come full circle. The jobs that I started and ended my gap year with were both customer-service oriented: I'd help customers find what they were looking for and discuss shared hobbies, whether fishing or fitness.
During that year, I also got to travel around Western Canada to go fishing and I went to Mexico with my friends. All in all, my gap year was an invaluable learning experience; by working various jobs and trying new things I learned a lot about myself and the sort of work I enjoy.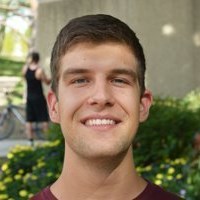 Business
Mount Royal University
I'm into squash, racketball, rock climbing, basketball, ping pong, volleyball, soccer, swimming, or gaming with Club N3Rd.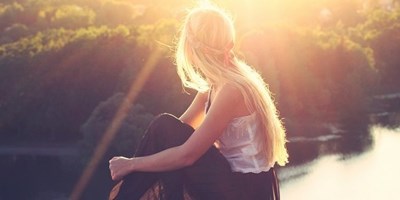 I'm in my twenties, and right now the biggest questions in my life are: Who am I? and what am I meant to do?
So I've got these questions sw…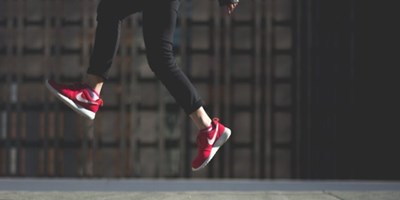 I recently received a very frustrated phone call from my sister regarding her new job, and I think there's a pretty valuable lesson to be le…