Explore
What can you do with a science degree?
Learn about the subjects you can study, the careers you can get, and your options to pursue graduate studies when you're done.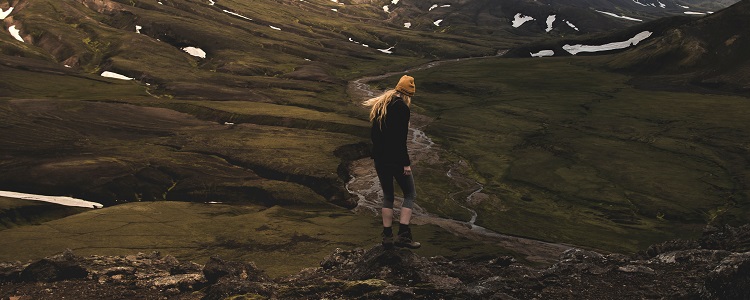 Let's say I had business cards to hand out. Which I don't. But for the sake of this let's say I did. After my name, I would include the following: BSc, MSc OT (Student). And then you would ask: what the heck does that mean?
BSc stands for "Bachelor of Science." A BSc is an undergraduate degree in sciences, and those letters indicate that I've completed four years of full-time courses in science-related studies following high school.
MSc stands for "Master of Science." An MSc OT is a graduate degree in sciences, specifically in Occupational Therapy. Graduate degrees can be taken after undergraduate degrees to continue with higher-level education with a more specific focus. But we'll get to that later. For now, let's focus on this BSc thing.
What can I study with a science degree?
There are so many different fields you can study with a science degree. Be sure to check out my blog post 'How I Tailored my Undergraduate Degree' to learn about how I took a whole bunch of courses not even really related to science! But what actually counts as a science course? Here's a list that I'm sure isn't even exhaustive:
Earth & Atmospheric Sciences
Biological Sciences
Botany
Chemistry, Biochemistry & Organic Chemistry
Cell Biology
Computing Science
Genetics
Geology & Geophysics
Human & Medical Sciences
Immunology
Mathematical & Statistical Sciences
Pharmacology
Physical Sciences & Physiology
Physics
Psychology
Zoology
… the point is you have a few options!
When you enroll in a bachelor's degree you get two choose two areas of study to focus on: a major and a minor. A major is an area that a student will focus on and complete a majority of their courses in (e.g. Chemistry major). A minor is a second smaller area of focus (e.g. Biological Sciences minor). Options are courses that you can take outside of your major or minor.
It's possible to focus your degree even further by completing an Honors or a Specialization program. For example, I completed a BSc with Psychology Specialization. This meant I didn't have to declare a separate major and minor, but could focus my studies more on Psychology instead.
Honours and specialization programs often require you to maintain a pretty high average but allow you to really explore specific interests.
Where can I get a science degree?
You can get a science degree at any institution that offers degree programs (colleges and universities). OCCinfo will give you all of the information you need to know about what's offered where! Just check off 'Sciences' under 'Fields of Study.'
When you start a bachelor of science degree, you'll likely enter into General Sciences and take some introductory courses in order to find out what you're interested in. Every degree will have certain required courses to complete during your degree. This will vary by school by school, but if you want an example of what it might look like, you can check out the U of A's BSc curriculum map. 
What career can I have with a science degree?
Before I entered university, these are the types of careers I assumed might come out of a science degree:
Nurse - wrong! Nursing is it's own undergraduate degree program.
Doctor - half right! Many students enter sciences in order to complete the required courses to apply for admission to medicine or dentistry; however, you don't necessarily need to enroll in sciences to do this.
Laboratory technician or researcher - right! These are definitely jobs that may come out of a science degree.
With a degree like nursing, teaching, or engineering, you basically come out knowing that you'll have a job as a nurse, an engineer, or a teacher. This is the tricky part with sciences. Do you come out being a 'scientist?' Well, you could! But what if you don't want to work in a lab or do research? This is the problem I came across while completing my degree and deciding what to do next.
I had no idea how to look for entry-level jobs with an undergraduate degree in sciences. This is the part where you will have to put in some work!
There are resources available through your faculty and campus career services to help you find work once you graduate. Many schools offer academic advisors, mentors, or even set up job shadows so that you can explore what your options may be once you're finished your degree. If you're curious about what career paths might be available, the U of A has a whole webpage dedicated to 'What Can I Do With My Degree.'
Why I chose to continue my education with a master's degree
I eventually chose to further my education with graduate studies, hence the MSc OT (Student) on my hypothetical business card. After my bachelor's degree, I pursued a master's degree as the first level of graduate degrees. Master's degrees are typically 2-year programs that allows students to specialize in a certain field of study.
People may choose to complete a master's degree for many reasons, including expanding their knowledge in a certain area, becoming more competitive in the job market, or preparing to study at the doctoral level. I chose to take a professional program, which will lead me to become a professional in my chosen career (I'll become an Occupational Therapist when I graduate). Other professional careers include physiotherapists, doctors, nurses, dentists, veterinarians, etc.)
Besides continuing on a with a graduate degree, you can always enhance your education with a certificate, diploma, or continuing education courses to find the career that's right for you. Check out how Calgary Ambassador, Dylan, continued on after his Bachelor of Health Sciences degree to study Medical Laboratory Technology at SAIT!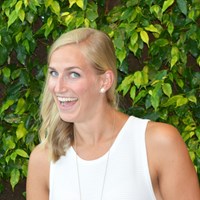 Rehabilitation Medicine
University of Alberta
Full-time Master's student discovering my new identity and interests after life as a varsity volleyball athlete.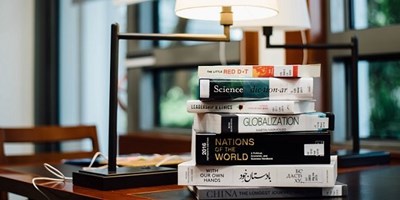 When it came time for me to plan for post-secondary, I knew two things for certain: that I wanted to get a degree while playing volleyball; …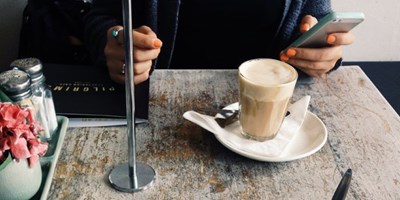 23-year-old Kayla Stone's journey has taken her all the way from Estevan, Saskatchewan, to the University of Lethbridge where she first comp…