Explore
The Recreate Project
In first year I joined a school club and volunteered for a project that changed my life.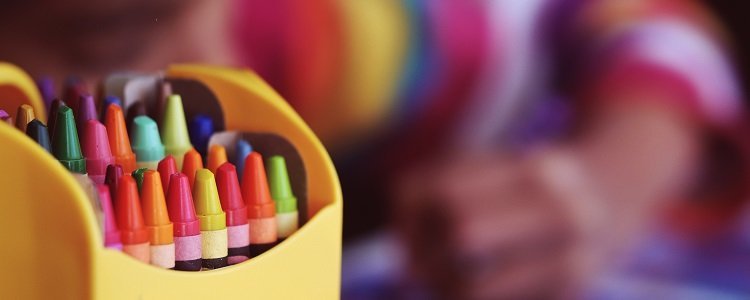 Some of the most valuable and rewarding experiences I've had during my post-secondary education have come out of volunteering. I've learned valuable skills, built friendships with amazing people, and made a real difference in my community. Let me tell you the story of the volunteer experience that changed my life.
Joining the Enactus Club
In my first week at Mount Royal University I discovered the Enactus Club, in which students create projects focused on community and the environment, with an entrepreneurial focus. One of the members had an idea for a project that would educate elementary students about the environment and get them to "upcycle" products (to recycle products into an item of value that can be used again). Then, these upcycled products would be sold to raise money for a local charity.
This seemed like an ambitious plan, but I was hooked and decided to join. Soon, there was a small group of us meeting for an hour each week to make plans, and after four short weeks we had created a 12-class curriculum for grade 6 students. This curriculum would teach students about how much waste we produce, how we can reduce this waste, why it's important to help those less fortunate in our community, as well as the skills needed to create and sell upcycled products.
The next step was convincing a school to let us implement our program in their classrooms. This proved a challenge since we were all business students with zero teaching experience.
After contacting dozens of schools, Willow Park Elementary very generously let us pilot our project in all four of their grade 6 classrooms!
Taking our Project to the Classroom
Teaching the curriculum we developed was one of the most intimidating but rewarding experiences I've ever had. After guiding the classes through our 12-class program, the students managed to raise roughly $700! One of the parents who had heard of the project was impressed and managed to convince their company to match all proceeds, bringing the total up to $1400 to be donated to charity.
All proceeds were donated Brown Bagging It for Calgary's Kids Society, a new charity that would make and deliver nutritious lunches for Calgarian students who would otherwise go hungry. This was a huge success for the 120 students we worked with, as they raised enough money to feed 1,400 other students.
Since our project's inception in 2012, The Recreate Project has now been introduced in 4 different elementary schools, and has raised over $5,000—providing over 5,000 Calgarian students with school lunches!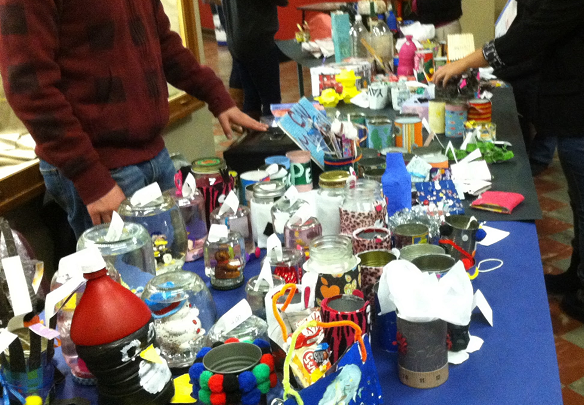 How Volunteering Affected Me
I gained a lot of valuable skills by volunteering for this project. When developing the curriculum I learned how to conduct productive meetings, manage a team, work around hardships, and developed project management skills. I also gained a lot of skills though teaching our curriculum like public speaking and how to engage a young audience.
This experience taught me much that I couldn't have learned from my classes alone. Perhaps most importantly, I discovered the value of doing things above and beyond my scheduled classes in post-secondary.
Volunteering has also helped me advance in my career. I've recently joined a supply chain management club where we volunteer at places like the food bank and get the opportunity to tour their warehousing and logistics facilities, which directly applies to my field of study and is of great interest to me. Volunteering can be a great way to connect with companies and organizations that share a similar mindset to you, and could lead to future employment opportunities or.
I've recently been given a summer student position at a company that has supported and valued the Recreate Project through several years of donations and assistance. If you are to take any advice from my story, then I strongly recommend that you volunteer your time to try something new, learn more about what interests you, and make a difference in your community!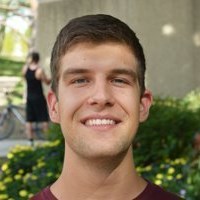 Business
Mount Royal University
I'm into squash, racketball, rock climbing, basketball, ping pong, volleyball, soccer, swimming, or gaming with Club N3Rd.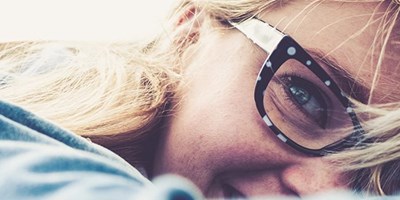 Why volunteer? You've probably be told at some point that volunteering is something you should do because it looks good on your résumé, or b…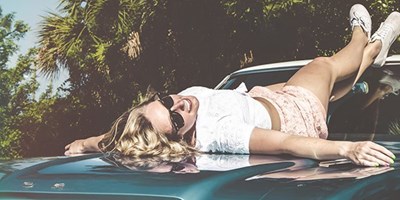 Joining a school club can be a great way to broaden your horizons, meet new people, and try new things. School clubs can also provide wonder…