Explore
My summer job cleaning prisons
Looking back on the time a violent offender asked me to let him out of jail.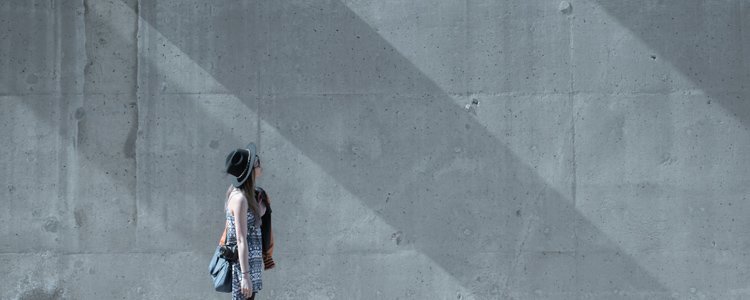 Yep, I was asked by a violent offender if I'd let him out of a maximum security correctional centre where he was serving time. Let me rewind a bit, to give you some context.
For two summers, I worked as a Maintenance Service Worker at a compound that held three different correctional centres. Two of these facilities were medium security and one was a maximum security prison. As far as interesting summer jobs go, this one takes the cake.
The job was doing basic maintenance around the three facilities as well as assisting the onsite plumbers, electricians, carpenter, and locksmith. I thought it'd be great to learn how to use tools and see what life is like for someone working in the trades. Although I didn't have much experience, I kept my cool during the interview and landed the position.
My first day on the job
My first day at the jails came with a wave of nervousness. I was 5'3", twenty years old, and had spent my teens making coffee and tea at the coffee shop down the street. I was terrified I wouldn't be tough enough or that I'd be targeted by the inmates. It didn't help that the night before I started, I watched Silence of the Lambs.
That morning, a journeyman gave me and the other summer student a tour of the facilities. I had no idea what the difference was between medium and maximum security prisons; I imagined empty hallways flanked by cells but I was sorely mistaken. After walking through two sets of bar doors and security, I turned to see a group of several men in royal blue jumpsuits walking towards us. I almost peed my pants as I hid behind my coworker.
As they walked past snickering one asked, "Show and Tell today?" Afterwards I learned that medium security is for non-violent offenders so I wasn't in danger. It would have been great to know that going in ... everyone had a pretty good laugh.
It's a dirty job but someone's gotta do it
Maintenance workers do a lot of dirty jobs and I became very familiar with hazardous material protective equipment. I emptied sheds filled with mice and garbage, cleaned up the waste that had piled up under the trash compactor, repainted boiler room floors, and moved 40lb bags of salt. Most of this work was done behind the scenes in the furnace rooms, boiler rooms, and maintenance closets. These areas had separate entrances for our team to keep the correctional centres as secure as possible.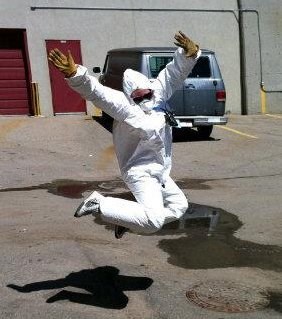 The only task that brought me close to the inmates was vacuuming chases—areas between the prison cells that house electrical and plumbing wires and pipes. Whenever a toilet or sink clogs, the plumbers and electricians need to get into these chases and they become very dusty.
To get into these areas, the correctional officers locked up all the inmates in each unit (usually about 24) and then we'd go in with our vacuums, giant goggles, and dust masks.
Vacuuming in maximum security
There was one unit in the maximum security facility that was rumoured to be for incredibly violent offenders. This unit would take a while to secure for our entry. While I was waiting, I made the mistake of asking the guard what crimes these offenders had committed to land themselves in this unit.
The guard pointed to a man who had committed a horribly violent crime I remembered hearing about on the news, and I had this sinking feeling as I realised that the cells, while secure, weren't soundproof and the inmates could talk to us through the doors.
As I vacuumed, a guard stood watch to keep some of the rowdier inmates from saying inappropriate things. As I got over to the inmate the guard had pointed out, he hollered: "You know, if you let me out I'll help you vacuum." I didn't want to show emotion, but even with goggles and a dust mask I have the worst poker face. My stomach twisted, I was so scared I thought I might throw up.
The guard behind me called back to the inmate, "Oh, and I bet you want my keys too!" and the two of them had a good laugh.
Odd jobs usually make for good stories
I finished my work in that unit and went on to the next job back at our shop. While I know the inmate was locked up and I was safe, at the time I was petrified. Looking back, I laugh at how scared I was. Now I've got a good story to tell about my summers working at a prison compound.
Sometimes the jobs that offer you the weirdest experiences can be the most fun, and leave you with the most memorable stories. Don't be afraid to go for the odd jobs. Worst case scenario, you can end up with a great story!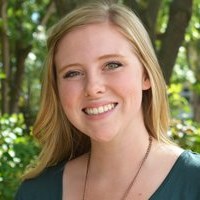 Education
University of Lethbridge
I got pretty involved at my school and made a lot of friends that way, whether from joining a club or attending campus events.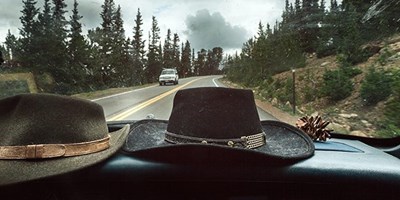 Growing up I wanted to be Annie Oakley, the rootin', tootin', toughest, sharp shooting-est cowgirl around. Unfortunately, 'Protector of the …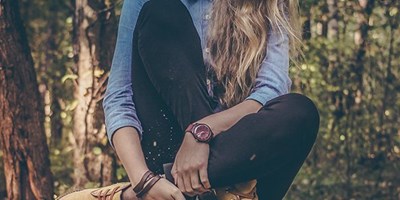 As far as jobs go, my worst summer job wasn't that bad—I wasn't cleaning outhouses or flipping burgers (although, my first job was actually …