Explore
I went to circus camp, twice!
I became so passionate about the circus arts that I almost literally ran away to join the circus.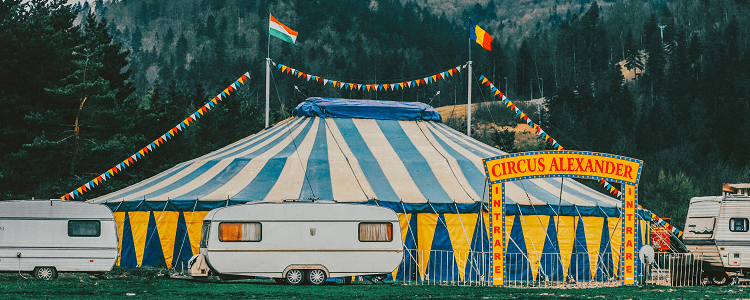 Growing up, I always had this idea that once you got to a certain age you'd suddenly know what you were going to do for the rest of your life. I've realized that's not actually true for a lot of people though. Five years into post-secondary and I'm still not 100% sure what I want to do for the rest of my life. What I do know is that the experiences I've had along the way have helped me to learn a lot about myself!
Discovering the circus arts
At the end of my first year in university, a friend of mine introduced hula hooping to me as a circus art. At first, I didn't think much of it but I found myself picking up my hoop more frequently and eventually figured I might as well go all out. University felt like a fresh start for me, so I felt like jumping into something unexpected could be fun. That summer I ended up going to an adult camp for circus arts in southern Alberta and loved every minute of it. I even learned how to eat and breathe fire!
By the end of the camp, something just clicked inside me and I was so in love with the circus arts that I wanted to continue learning more. Another camper told me about a circus camp on the Oregon coast that was not only filled with more circus workshops, but also primarily focused on the fire-aspect of the circus arts. Needless to say, I knew exactly where my next trip was going to be.  
Planning for round two
My second year of university rolled around and I booked the trip even though I had just started the semester. I felt extremely passionate about circus arts, and I was totally into the thrill of trying new things!
University wasn't just about academics or work to me, I saw it as a time to find myself and experience what life could offer.
The best part is that my university actually helped pay for my trip through a student conference grant I discovered. Despite my destination being a camp, it still qualified for funding as it had plenty of skill-sharing workshops. Plus, being part of student clubs allowed me to bring back what I learned from the camp and teach other students.
Although the Oregon camp ended up being one of the best experiences of my life, it started off terrible. My flights were delayed and my luggage didn't make it with me to Oregon. How was I going to go camping without anything but my wallet and the clothes on my back?!  
Fortunately, I was reunited with my luggage the next morning. The only problem was that I'd missed my shuttle by a half hour… Relying on my gut and some luck, I decided to post on the camp's Facebook page asking if anyone would be willing to bring along another passenger. I was obviously nervous to travel with a stranger, but at the same time I enjoyed the spontaneity of it, though I was admittedly being a little naïve.  
From dusty car to circus camp
After picking up my luggage, a small red car arrived for me at the airport. Cameron, a tall young man with long dreadlocks, emerged from the car and greeted me with a big hug. He apologized for how dusty his car was and explained that he just came from Burning Man.
I thought to myself: if I'm ever going to have a memorable experience during post-secondary, this is definitely going to be it.
During the drive, Cameron and I talked for hours about everything and anything. He told me all about his travels, interests, and hobbies. Listening to such an interesting person tell me about his life was inspiring.
Cameron wasn't the only life changing person I met… the camp was full of unique, talented individuals. If I wasn't practicing, I was sitting at the tea house chatting up other campers. As cheesy as it sounds, I literally wanted to run away and join the circus. I loved the community of people, the passion of the arts, and the thrill of the circus. In fact, I even started to think about dropping out of university and going to circus school instead.
Back to reality
Although the magic of the camp made me want to pursue circus arts seriously, I eventually realized that it probably wouldn't have been the best career choice for me. As much as I love the circus arts, the fast-paced environment and performer lifestyle is pretty tiring. I've learned that I prefer more predictability in a job, despite enjoying the thrills of being spontaneous.
By pursuing this adventure, I was able to figure out my preferred career style and learn a new skill. Above all, I was able to step out of my comfort zone and build my confidence and independence.
Post-secondary is a time for exploration. Aside from learning in classes, you get to meet new people and discover opportunities. My best advice is to step out of your comfort zone and join a student club you've been eyeing, volunteer on campus, or check out what benefits your students' union might offer. You might end up finding a great new hobby or a new career choice, or even run away to join the circus!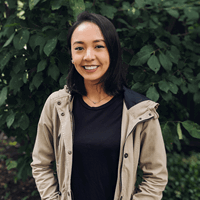 Psychology
MacEwan University
My post-secondary experience turned out to be much different than I thought it'd be, and I'm excited for what my future holds!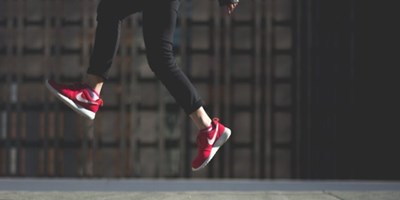 I recently received a very frustrated phone call from my sister regarding her new job, and I think there's a pretty valuable lesson to be le…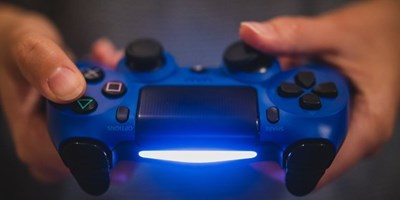 Think back to when you were a little kid. If you were like me, you didn't care what anyone thought or said. You weren't afraid to dream big …