Explore
I was a 4H kid
How Alberta's 4H program helped me explore my interests, develop skills, land jobs, do an exchange in Japan, and get scholarships!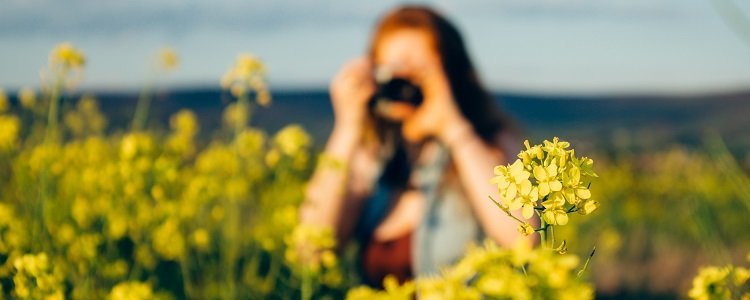 From the age of 9 all the way up to 20 4H was what I did. Some kids were band geeks, some were jocks, and I was a 4H enthusiast! For those of you who don't know, 4H is a youth organization that has its roots in agriculture and rural communities. The motto of 4H is "Learn to do by doing."
Through 4H young people learn a wide variety of skills like public speaking, community responsibility, and leadership through fun projects and activities.
My whole family was a part of the club—us kids were members and my parents were leaders. My mom told me one of the reasons she put us all in the program was because she didn't want to have to drive each of her 4 kids to separate events on weeknights. While she may have signed us up for 4H from a practical standpoint, my involvement with the organization grew to be so much more than that. 4H became a passion that gripped me for over a decade!
4H isn't just for farm kids
When most people think 4H they think farm/rural, however you don't have to be a farm kid to join! The majority of my club members lived in town. I did a huge variety of projects during my years of 4H: Drama, Dance, Woodworking, Photography, Crafts, Cooking, etc. This was a great way to start exploring my interests and building valuable skills.
The activities I enjoyed most were the camps! Every summer I'd get to go to 4H camp where I made friends from all across the province. We got to see each other every year and grew up together through the program.
I also had the opportunity to make friends around the world. My family hosted exchange students from Japan and the UK, and I got the chance to go on exchange to Japan for a summer through the program. Clearly this was the coolest thing ever for teenage me.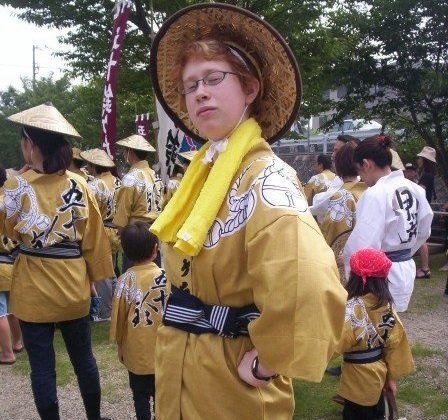 How 4H has impacted my life
4H has influenced who I am as a person, and as corny as it may sound, I still strive to live my life following the 4H pledge:
My head to clearer thinking,
My heart to greater loyalty,
My hands to larger service,
And my health to better living,
For my club, my community, and my country.
The program gave me so many opportunities growing up, and since leaving the program as an adult, 4H has continued to be a part of my life. I was the president of the 4H Alumni at Olds College. This was a great way for me to connect with friends I'd made throughout my years in the program.
I've also worked for 4H planning and running the summer camps that I loved so much when I was a kid. I even had the opportunity to volunteer at different events throughout the province.
Having the chance to give back to an organization that had such a large impact on me growing up has been really rewarding.
How 4H helped prepare me for my future
I learned a huge variety of skills in 4H, including public speaking, leadership, and responsibility. These skills helped me to get my first jobs out of high school. The experience I gained through the program also gave a boost to my scholarship applications.
The skills that I learned through the organization made me eligible for many scholarships throughout the province. I've even gotten scholarships from 4H itself. In 2015 4H Alberta rewarded 108 scholarships awarded totaling over $93,325. Be sure to check out the scholarship section of the 4H website to see if you're eligible for scholarships!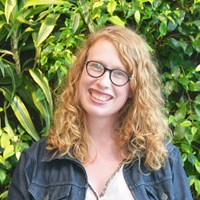 Education
University of Alberta
A farm girl from Northern Alberta, I've studied sewing, travelled, and now my discarded childhood dream to teach is my passion!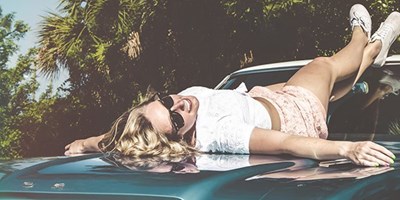 Joining a school club can be a great way to broaden your horizons, meet new people, and try new things. School clubs can also provide wonder…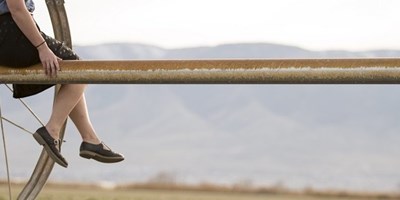 Farm to fashion… It didn't seem like a strange transition at the time. It was the end of high school and it was time to "decide my future." …