Explore
I want to be a math teacher
When people ask what I want to be when I grow up, I tell them I want to change the world. Becoming a teacher is my plan for now.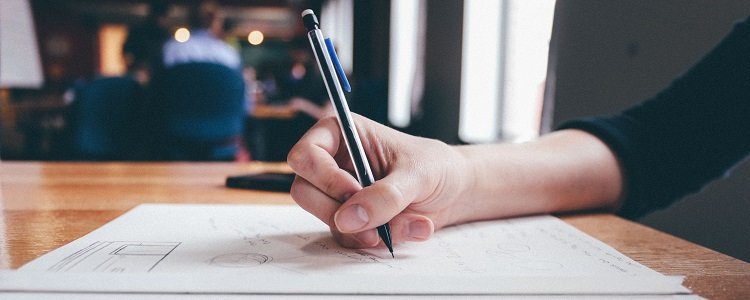 I've always loved to teach. As a kid, my perfect day was when my mom left me and my two younger siblings at home and I got to set up little desks and write math tests for them. I love to push paper around, write with a pen, and mark stuff. I'm weird, I know, but the world needs teachers, right?
I want to change the world
At this point in your life, you're probably getting sick of people asking: "what are you going to do when you graduate?" I advise you to come up with something witty to combat this query. I would always reply with: "I'm going to change the world" because it made people laugh and secretly I sort of wanted to.
It kind of bothered me when people laughed because it seemed like they thought I couldn't change the world… but why not?
I didn't know it then, but when I was trying to decide what I wanted to do, changing the world played a pretty big role in inspiring me to choose my path.
The rest of my life?
When I was in grade 9 my principal dropped a sheet of paper on my desk and told me to select my classes for grade 10. He said that we should make sure that our choices reflect what we want to do for the rest of our lives - or it could negatively affect our futures. Yikes.
The freedom behind this request was invigorating because it was my first chance to actually pick what I wanted to learn about, but it was also terrifying because I'd never really thought about it before. And who the heck knows what they want to do forever when they're in grade 9?!
Now that I'm a bit older and wiser, I can tell you for sure that you do NOT have to decide what you want to do for the REST of your life, ever. People change, careers change, and you'll likely try a bunch of different things throughout your adult life because that's the way the working world is nowadays. So you can stop hyperventilating when you think about life after high school, and just start thinking about your next step.
Searching for inspiration
That's exactly what I did when I set out to choose my path after high school. I've always looked up to my teachers (yes, I was a teacher's pet); from my grade 1 teacher Mrs. Gilmore who taught me sign language, to my grade 9 principal Mr. Bevans who introduced me to math, my greatest love. My teachers played a huge role in shaping who I am.
So it's no surprise that my inspiration for becoming a teacher stems from the amazing teachers I had growing up. When I think about who has had the biggest impact on my world, it's my teachers. So, I figure teaching is a good way to work towards my goal of changing the world, even if it's just for one person.
After deciding that I wanted to become a teacher, my teachers became extra valuable resources that I could turn to for advice when planning my post-secondary path.
Reasons change like seasons
At one point I thought I'd be a good teacher because I love children, but then in grade 12 I did a semester of work experience in a grade 1 class (because I *thought* that was my dream job). I changed my mind pretty quickly when, after only two days, a kid peed his pants. I was NOT prepared to deal with that.
Then, I tried to help a girl with addition and she literally didn't know how many fingers she had on her hands. I discovered I did not want to work with small children, so my plans changed, and that was okay.
Now I think I'll be a good teacher because I care, and from my experience the best teachers are the ones that actually pay attention. Take for example my high school math teacher Mr. McMurray who was at school from 7:15 am to 5:30 pm every day working with students because he wanted us to succeed – and we did. That right there is a teacher who cares.
My plan for now
These days, I like to talk about "my plan for now" rather than "my plan forever" because I've learned that what we decide to do after high school likely isn't what we'll be doing for the rest of our lives. Sure, maybe our parents or grandparents built up careers doing the same job for 35 years, but these days that's not the way most people work.
My current plan is to become a high school math teacher but I know that might change and I'm cool with that. I recently started thinking about travelling abroad and getting my Masters in Audiology and Speech Pathology. I'd love to see the world and really, it's my life and my path and the only thing I really need to focus on is my happiness.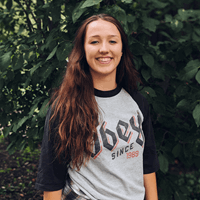 Education
University of Lethbridge
I've always wanted to inspire others, so becoming a teacher is the next step in my journey.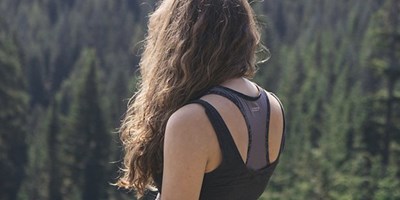 Growing up, I never thought of myself as 'teacher' material. I was a really shy kid. At my first violin recital I clung to my mother and ref…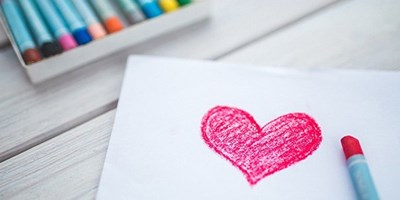 It is entirely possible to poop glitter. I learned that on my first day of volunteering in a grade one class. I'm not going to lie and tell …