Explore
I never thought I'd go to university
In high school I didn't consider myself one of the 'smart kids' so I never thought university was an option for me. I was wrong.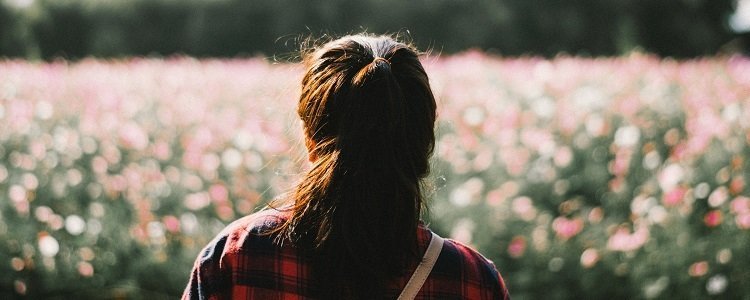 In high school I had absolutely no idea what I wanted to do with my life. It sounded like a huge decision to make at that age because I didn't even know who I was yet. Coming from a small town, my only real goal at that time was to move somewhere else. I hadn't really thought about where, or what I'd do when I got there. I was an average student, but university or college weren't even on my radar.
High school Career Day
I remember in grade 12 entering the school gymnasium on Career Day. All the booths for the different post-secondary schools were set up, and students were supposed to wander around and collect information to help them plan their futures.
I walked up to the booth for the University of Alberta and picked up a brochure with a picture of smiling students on the front page. Looking at these students with their backpacks, big smiles, and the school campus in the background, I remember thinking to myself: this is where all my smart friends are going to go.
I put the brochure back down before I allowed myself any 'wishful' thinking, and walked away. It didn't even occur to me that university was something I could attend. I didn't think of myself in one of the 'smart kids', I just assumed that I'd do something different. But didn't know what.
Upgrading helped me discover my options
After I graduated high school I heard about Centre High in downtown Edmonton where students could go to upgrade their marks. I decided to enroll and buy myself more time to figure out what my next move would be. It was at Centre High that I discovered my potential, and realized I was capable of attending post-secondary.
Just like in high school, Centre High held a Career Day and it was mandatory to attend at least two sessions. I attended a NAIT session to learn more about their digital media program because I was very interested in film and media at the time. Afterwards, by chance I sat in on session about the Faculty of Native Studies at the U of A.
How I decided to pursue Native Studies
I'll be honest, I mainly attended the session to fulfill the Career Day requirements. It sounded like an alright program, but I wasn't convinced. During the session I learned how to apply, and what kind of programs and certificates the Faculty of Native Studies offered. I kept that information in the back of my mind, but wasn't really planning to apply.
Later in the semester I attended a presentation by a professor from Native Studies, Chris Andersen, who explained what students would learn in the Native Studies program, the value of that knowledge, and how it carried out into the working world. That presentation really sparked an interest within me.
So I decided to do a student shadow where I attended an evening class with a current student at the U of A. It was a course in Native Studies with the same professor, Chris Andersen. The lecture really resonated with me, too. In that moment I could imagine myself sitting a lecture room like the one I was in, taking notes and being fully engaged in the material. Then and there, I was sold.
Building up my confidence
I should note that I had very little confidence in my ability to get good grades, and most of all to write a term paper (which absolutely terrified me!). Despite this fear, I took a chance and saved up my money to apply at the Faculty of Native Studies at the U of A. In June, I received my acceptance letter. I felt a rush of excitement. Maybe I really could do this!?
Even though I was terrified at the thought of attending a large post-secondary institution I decided to go for it. I decided that I'd rather not let my fear of not being smart enough hold me back from seizing an opportunity like this. So I enrolled.
I started my first year at the U of A in the fall of 2012. My first year I learned to become aware of my mental self-talk, and I worked hard to build my own confidence. I specifically remember thinking to myself when I was stressed and nervous, "I CAN DO THIS AND I WILL DO THIS."
Finding my place in post-secondary
I was pretty stoked when I found out that I got a 94% on my first term paper in my Anthropology 101 course! I wrote about the differences and similarities between orangutans and humans. I started working on the paper a month in advance (which is kind of crazy) but it was totally worth it.
This experience showed me the importance of believing in myself as a student. It also showed me that I am totally capable of doing this university thing. That was the confidence boost I needed to fuel my determination to finish my degree.
Now, as I wrap up my last semester in Native Studies, I look back to the Career Day in my high school gymnasium and wish I could tell my younger self that there is absolutely a place for me in post-secondary. And there's a place for you, too.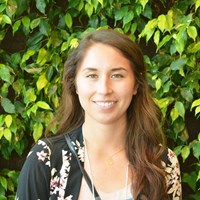 Native Studies
University of Alberta
I never thought I was smart enough for university, but since overcoming my fear and self-doubt I'm thriving in post-secondary.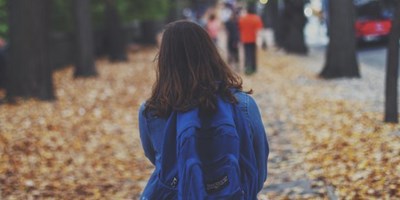 I was so confused when I started university. The classroom dynamic was so different from what I was used to in high school. It felt like the…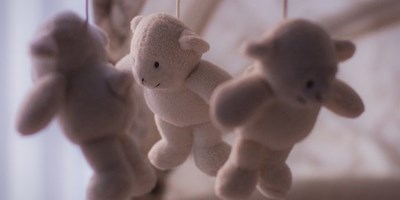 Sarah was waiting tables and watching the world go by, living in the shadows of her boyfriend's dreams and aspirations. That is, until she b…