Explore
How to start thinking about life after graduation
Three easy steps you can take to figure out what you'll do after you graduate from high school.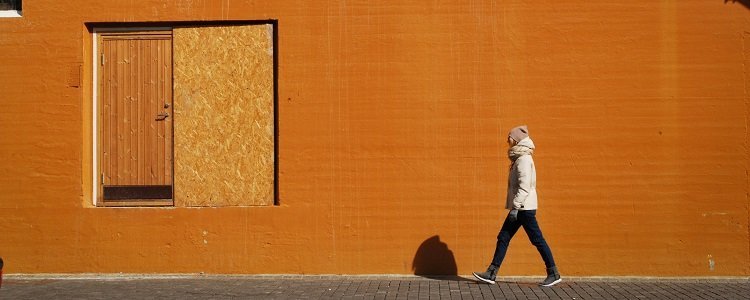 Before I was a fourth year Science student at the University of Alberta I was a kid with a high school diploma and no idea what to do next. I was in the same spot that many of you will find yourselves after you graduate. Ready for the next phase of life to begin but not sure what your next step will be.
While it may feel like everyone around you has a perfect post-high school plan, this is probably not the case. And for those kids who think they know exactly what they'll do after high school, the truth is that only a few will actually follow their original path. Plans change.
What I did after high school
When I finished grade 12 I wasn't sure what to do next so I decided to take some time off to figure things out. After working entry-level positions as a labourer for a while, I realized that working only to make money wasn't as fulfilling as I'd originally thought. I needed a bigger goal. So I decided to take action and finally put in the effort to figure out what I wanted out of life.
I did some research and some thinking and figured out that I don't just want a job so that I can make money, I want a rewarding career in a field that interests me.
How to figure out what you'll do after graduation
I've compiled a list of three steps that you can take get started on the process of figuring out what the heck you want to do with your life. So, whether you're just starting high school, almost finished, recently graduated, or out in the working world, here's a simple 3 step approach to getting started with career and education planning.
1. Get to know yourself
Ask yourself some questions to dig deep and figure out what matters to you, what you're good at, and what you really don't want to do for a job (for example, if you can't stand the sight of blood you'd probably make a lousy surgeon). Maybe you know you know want to work with animals, make things with your hands, or use your tech skills.
Thinking about your interests will help you narrow down your career and education options so that you can focus on those that suit you the most. Working through this Personality Test is a great way to get started.
My story: When I thought back on my high school experience I realized that I really enjoyed science classes, was decent at math, and hated social studies. This helped me narrow down what I wanted to study in post-secondary. Later, while working as a labourer, I realized I like working with my hands but don't enjoy working outside. This showed me that I probably couldn't hack it as a labourer for the rest of my life, I'd have to look for something else.
2. Research jobs that suit your interests
Once you've decided whether or not you want to save lives, do math all day, help people, work outdoors or in an office, build things with your hands or destroy them, you're gonna want to connect your interests with career options. Explore OCCinfo to learn about different career paths; you'll likely discover career paths you've never heard of!
My story: Coming from a family of doctors, there was always pressure for me to follow that direction too. But when I started doing some research into careers that related to my personal interests, other options such as architecture started to surface, and they appealed to me more than medicine.
3. Talk to people
Once you've found a career path that interests you, see if you can talk to someone who works in that field. Maybe you have a family member who can give you the low down on what it's like to work in government. Perhaps your neighbor is a lawyer or your friend's mom is a communication consultant, and they can talk to you about their career experiences. See if someone you know can connect you with a professional you'd like to talk to. Or, if you're really brave, try contacting that person directly.
This might seem intimidating but trust me, most professionals are happy to talk to interested students about their career path. You can arrange an informational interview with them, either in person or on the phone, where you ask them some questions to learn more about the field you're interested in.
My story: With my mom's help, I found a few architects in Edmonton who I could meet with to pick their brains about their careers, and the education they needed to get there. These meetings were super helpful because they helped me to realize that architecture wasn't for me. Instead, I applied to General Science at the U of A and couldn't be happier with my decision!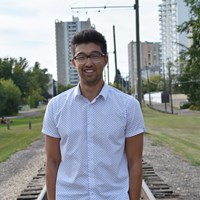 Chemistry
University of Alberta
I'm from a family of doctors, yet here I am taking random classes at university to figure out what really interests me.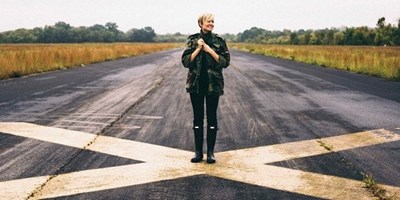 All throughout high school my path for post-secondary was paved for me. My parents expected me to go to university, so I was going to univer…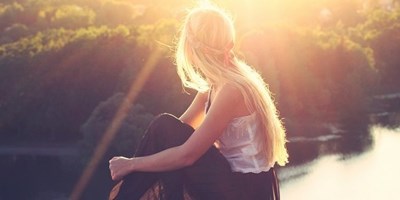 I'm in my twenties, and right now the biggest questions in my life are: Who am I? and what am I meant to do?
So I've got these questions sw…