Explore
Advice for researching careers online
The ALIS website will help you figure out your education and career path after high school with quizzes and research tools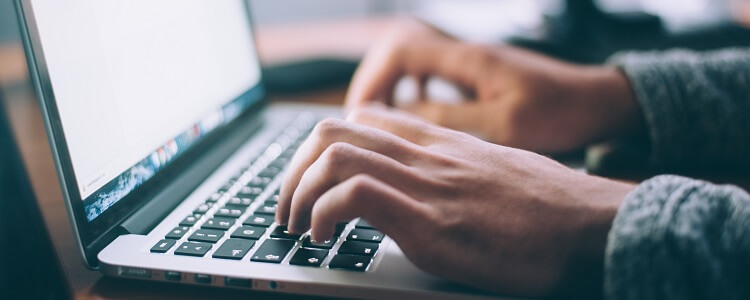 When I was in high school I was always nervous about the future. Truthfully, I found thinking about what would happen after graduation overwhelming, so I'm pretty sure I avoided thinking about it all together. I was really just focused on trying to get to graduation day.
Looking back, part of the reason why I had such a hard time thinking about what might come after high school was that I never believed I could have a truly fulfilling career. To me, work was just work, and because I didn't take the time to thoroughly explore my talents and interests I had no idea that those two things could be used as a compass to guide my future.
Researching careers in CALM class
In my grade 10 CALM class, I remember everyone marching down to the school computer lab to research careers that interested us on the ALIS website—a helpful government website that you can use to research your career and education options. ALIS (which stands for Alberta's Learning Information Service) features a powerful research tool called OCCinfo that profiles on over 550 occupations in Alberta. You can use it to learn about different career paths, and to figure out what to study in post-secondary.
On the ALIS website I did a personality quiz, and my career match kept coming up as "Teacher." Now if you'll recall, I didn't even like school…so I definitely didn't want to spend my entire adult life working in one. When I got this result I felt totally discouraged, so I went back to putting my head in the sand about my future. Maybe I wouldn't have to face reality if I just avoided it? (*DISCLAIMER*: Life doesn't work that way.)
If only I had a little Learning Clicks Ambassador fairy godmother sitting on my shoulder who could have whispered something in my ear like, "Psst, don't be discouraged…check out the related careers!"
Check out related careers
Turns out, I gave up on ALIS when I should have taken the time to explore all the helpful information it has to offer. One of the coolest features of the ALIS website is the long list of related careers that will pop up once you complete any of the Know Yourself quizzes. If you don't like any of the top career suggestions, or think they wouldn't suit you, then check out the related careers.
If I would've looked at the related career options for "Teacher" I would have seen "Social Worker" listed, which is exactly what I'm studying to become now! Turns out, social work has a lot in common with the teaching profession. Rather than getting discouraged when the career quiz results suggested I become a teacher, if I would've dug a little deeper and looked into the related careers, I would've found something that suited me better.
Do quizzes and self-assessments
Another cool thing about ALIS is that you can create your own account, and it will store your information for you. This allows you to do a quiz, then take a step back and think about it for a while, and return to the page when you're ready. Plus, the more quizzes you complete, the more accurate your career match results will be. Quizzes will allow you to explore things such as your:
Interests
Abilities
Skills
Traits
Preferred Working Conditions
Life's Vision
Intelligence Type
Once you've got a few career choices narrowed down, you can spend some time doing a little bit more research on them. What is the average salary of a Magazine Editor in Alberta? What are the daily duties of a Horse Equine Therapist? Where do you need to go to school to become an RCMP Officer? All of those answers can be found on ALIS.
The point of the quizzes and activities on the alis website is not to make you feel overwhelmed, it's to give you options. Please don't think that if you pick a career, you're stuck with it for the rest of your life. Did you know that the average Canadian has 7 jobs over the course of their lifetime? Think of the quizzes as encouragement to make baby steps towards the future—take one small step at a time, using your interests, skills, experiences, and preferences as your guide.
Another way to learn about career paths
You can also learn more about yourself and the type of career you might like by getting involved in your community. Volunteering, joining sports teams, participating in school activities, and even working part-time are all opportunities to understand yourself a little bit more.
Don't know where to start? Community events are always looking for extra help. Look for events in your community that you think might be fun, and instead of buying a ticket to attend as a guest, try helping out as a volunteer! It was only when I began getting more active in my community that I found a career path in social work. Not only does community involvement help you learn more about yourself, but it also allows you to start building experience for a resume or your future post-secondary application.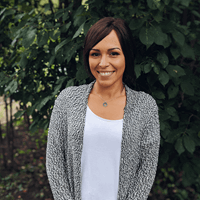 Social Work
University of Calgary (online)
As a young Indigenous woman, I look forward to using my unique insights and perspectives to create positive social change.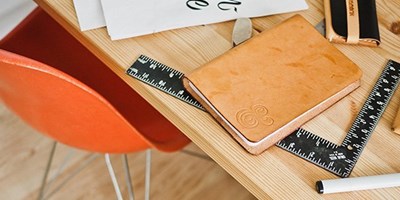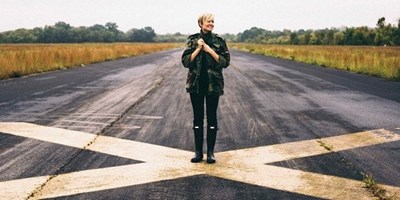 All throughout high school my path for post-secondary was paved for me. My parents expected me to go to university, so I was going to univer…