Explore
5 ways to explore your options after high school
Tips for how to figure out what you want to do after you graduate from high school.
All throughout high school my path for post-secondary was paved for me. My parents expected me to go to university, so I was going to university.
I wanted to be a doctor at the time, and science seemed like the typical "pre-med" path (the path leading to medical school), so I figured that's what I'd do. But after my first year of university I began to question the program I was in: what if I changed my mind and didn't want to become a doctor, then what the heck would I do with a degree in biology?
By that time I'd taken a bunch of courses, and found that I really enjoyed disability studies and psychology. I started to question whether I had to stay on the typical "pre-med" path, or if I could carve out my own instead. Was there a way that I could study the things that really interested me, and still stay on the pre-med track?
I was determined to find the right fit for me. With a long term goal in mind, I worked my way backwards. What can I do now that I love, that also will allow me to pursue medicine if I want to in the future?
What I knew about myself already
I hated Monday to Friday, 9:00-5:00 office jobs.
I wanted to work with people. In fact, I had to work with people.
I liked children.
I needed to be challenged.
I didn't enjoy physics, heavy math, or science in a lab.
Even after narrowing things down a bit, there were still thousands of choices. Since I never really explored my options in high school, I had some exploring to do.
What I did to figure out my path
I enrolled myself in a course that allowed me to gain hands on experience through a practicum – This is where my passion for working in mental health began.
I volunteered at the Alberta Children's Hospital, and with my dog at a pet therapy organization – I loved talking to so many different people at the hospital. This is where my love for healthcare began.
I kept hearing I ought to have research experience for med school, but – research? UGH! Well… I found myself in a research-focused degree, and guess what, I now even do some part-time work in research! Who knew? It wasn't until I tried it, that I ever considered I'd enjoy it.
I did a lot of research online to learn about career paths and post-secondary options. I discovered so many different paths that interested me: Genetic Counselling, Occupational Therapy, Medicine, Psychology, Nursing, and Social Work.
After all of this, I went back to what I already knew about myself, and decided that social work seemed like the best fit at the time.
But guess what? You don't have to know everything now. Sheesh, I'm in my eighth year of university loving what I do – but I still don't know what my future holds! For now, here are some tips that may help you explore your options:
5 Tips for exploring your options
Spend some time thinking about YOU

Most of us don't spend enough time doing this—we maybe care too much about what other people want or expect of us. Instead, think about your hopes, dreams, what you like, don't like, are okay with, or would never do—and write it down! Then, as you explore your options, you can go back to this list so that you don't lose sight of what's most important: YOU!

Check out post-secondary info sessions and open houses, or talk to an advisor

You can learn a lot about your options by attending info sessions and open houses to discover the programs offered by different schools. Plus, Advisors have SO MUCH information. My high school guidance counsellor was my safe haven, I spent many lunches in her office humming and hawing about what I should do after high school.

Try it out!

Get a part-time job doing something related to your career interests. It you want to be a veterinarian, try out a job at a pet store. Considering fashion? Try working in retail. Want to work with kids? Volunteer with a community program. Volunteering was the best avenue for me to learn what I loved and what wasn't for me.

Think about what you DON'T like

Sometimes finding out what you don't like is just as important as finding out what you do like. In fact, it might push you closer to what you love.

Don't be afraid to ask questions

Reach out – ask family, role models, teachers, mentors, or someone who has your dream job: What would you do differently if you were to start your career over again? What do you love, like, or hate about your job? What did you not know about your career when you got started?
Finally, be kind to yourself. It's okay not to know right now. But take some time to explore and do your research while you're still in junior or senior high—you might discover things about yourself and your options that help you to plan your next steps after graduation.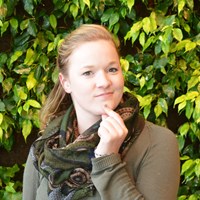 Social Work
University of Calgary
Medicine or mental health? In undergrad I got a combined degree, and now I'm a Master's student doing what feels right for me!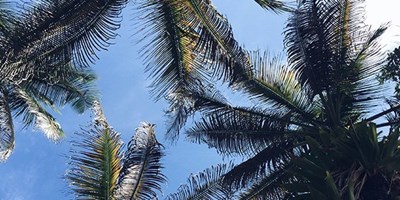 Two friends recently asked when I'm going to write a book and both times I had the same reaction: What are you talking about?! Who'd want to…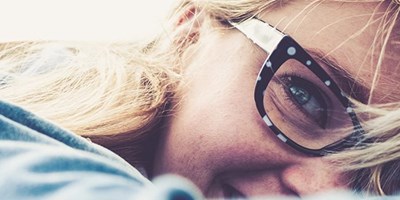 Why volunteer? You've probably be told at some point that volunteering is something you should do because it looks good on your résumé, or b…